Kiwanians partner with Boys & Girls Club, Serving Pancakes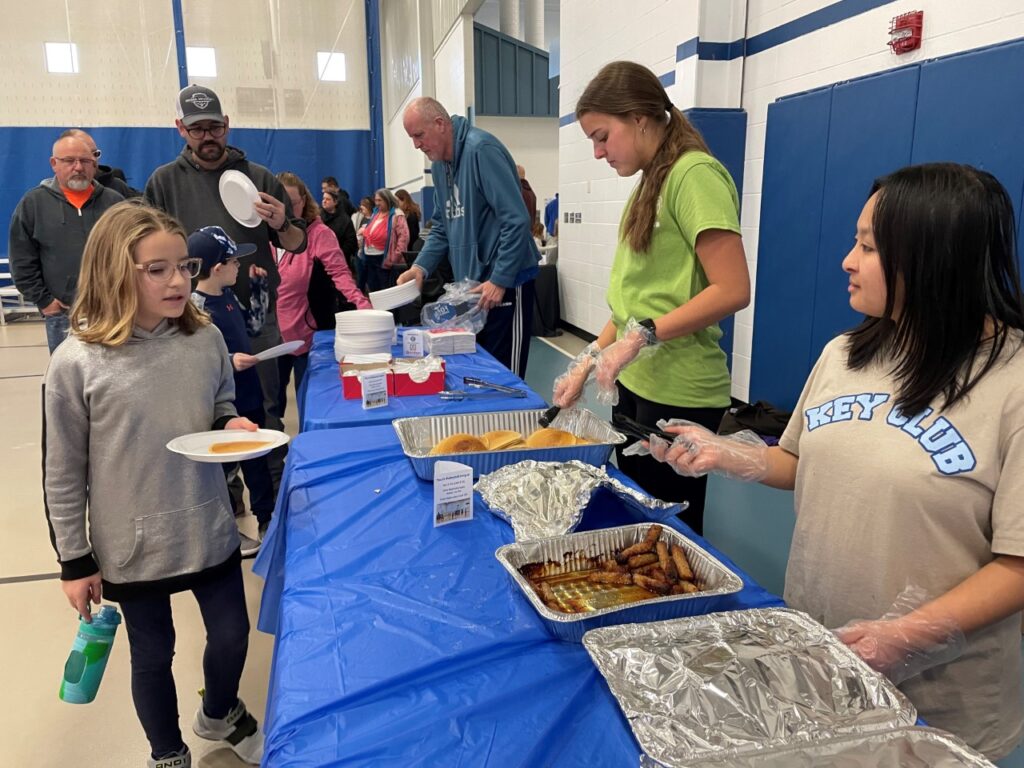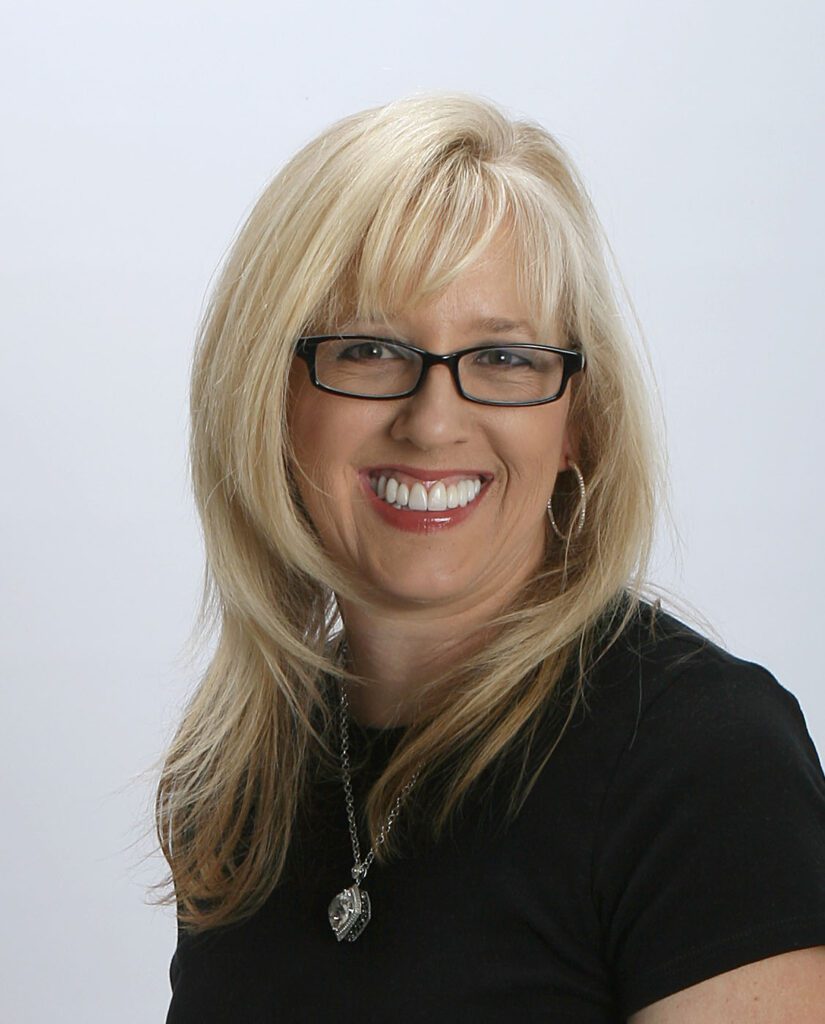 What better way to spend a cool Saturday morning than to enjoy all-you-can-eat pancakes and sausage. The Noblesville Kiwanis Sunrisers did just that last Saturday by inviting the community to the pancake breakfast, which annually raises money for the Boys & Girls Club of Noblesville.
Kiwanians arrive early at the Boys & Girls Club's Community Center to set up, with each Kiwanian having a duty, from cooking pancakes and sausage to pouring apple juice and getting coffee ready.
Kiwanis is the parent organization of Noblesville High School Key Club, which annually has Key Club members serving breakfast and helping with the beverages. Key Club is a student-led organization that volunteers in the community.
The breakfast, which annually raises money for the club's youth sports program, always takes place during the Club's youth basketball league season, during which players sell breakfast tickets to the community for $5 each. My daughter, who has aged out of the basketball program, still sells tickets each year to help raise money for the club.
About $5,500 has been raised from this year's breakfast, with more dollars being turned in from teams in the next few days, Club Community Center director Tony Eslamirad said Friday.Gordon Food Service and Grindstone Public House helped sponsor.
The youth basketball league season will culminate with an annual Basketball Spectacular open to the public on March 10 at the Club Community Center.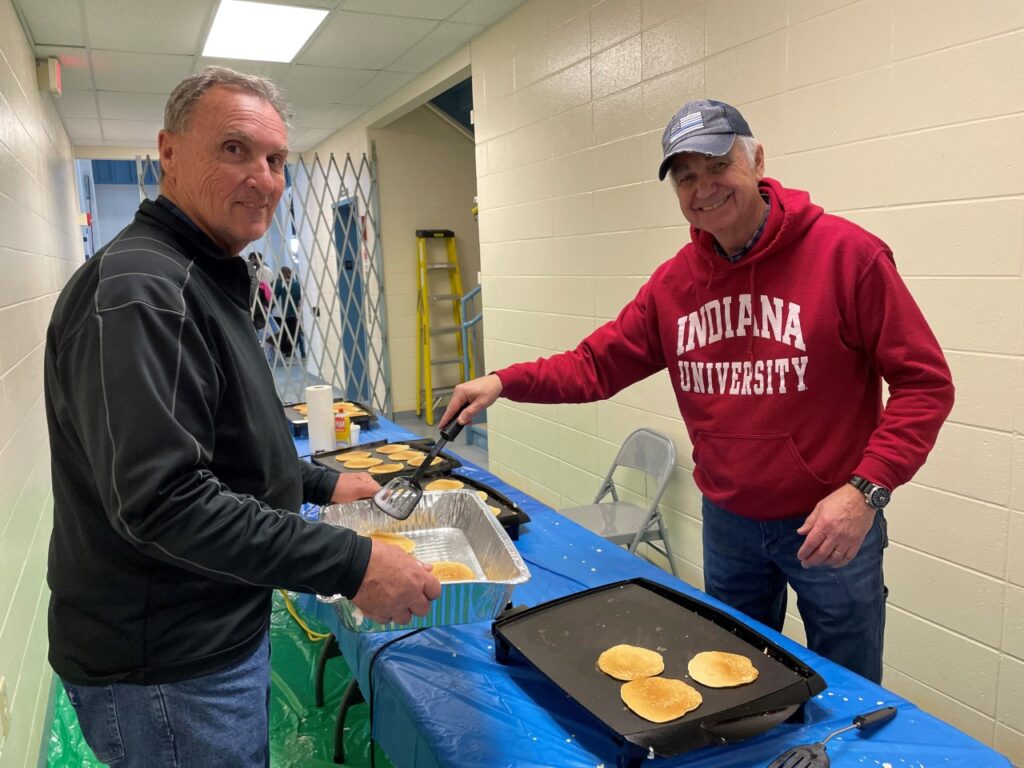 Tonight, the Boys & Girls Club will benefit from the 37th annual Ladies Auxiliary Auction charity gala at Harbour Trees Golf Club in Noblesville. This year's theme is Mardi Gras and features a live auction and a silent auction and a meal for $175 per person.
I've attended this fundraiser many times representing the news media. The auctions bring in thousands of dollars from faithful folks who love to support the Boys & Girls Club. Businesses, nonprofits and individuals in the past have donated all kinds of items for the silent auction, from golf outings and mini vacations to diamond jewelry, and boat rides, homemade dinners and more.
I remember attending the auction in the early days when the event took place at the South Harbour Clubhouse, where silent auction items filled the lower level and attendees filled the main level bidding on all kinds of sought-after items. This event is really a lot of fun and has sold out quickly in the past, sometimes with standing-room only. For more information or tickets, visit https://one.bidpal.net/bgcn23/welcome
Another upcoming event for the Boys & Girls Club is the annual All Star Basketball Contest, which is open to all Hamilton County youth, starting at 1 p.m. Monday, President's Day, at the Club's Community Center. Ages 12 to 18 are welcome but must be enrolled in a school within Hamilton County. My daughter, who played basketball at the club and also on the Noblesville East Middle School seventh-grade team, has participated in the basketball contest for several years and has even taken home a prize.
It's always a fun event. Participants battle for the best in four events: free-throw contest (up to three misses allowed), three-point contest (shoot three balls at five different racks in 45 seconds), skills challenge (make a free throw, chest pass to target, master the cone dribble and make a layup), ultimate all-star knockout (massive game of knockout) and a slam dunk contest. Prizes will be awarded. To register in advance, visit https://bgcni.org/
Registration is also now open for the Club's annual spring break camp at Camp Crosser, the week of March 27 and the week of April 3.
Another upcoming Club fundraiser is a TopGolf Tournament on April 6 at the Fishers TopGolf.
Noblesville Kiwanis Sunrisers, who hosted the Club's pancake breakfast last Saturday, invites new members to the club, which will celebrate its 47th year in 2023. Years ago, when founder, the late Bob Anderson (who held every office in the club and lieutenant governor twice), had trouble getting to Noblesville Noon Kiwanis Club meetings, he started Noblesville Sunrisers Kiwanis Club, which meets for breakfast. The club meets every Tuesday at 7 a.m. at Ginger's Cafe, 1111 S. 10th St., Noblesville, in the Navy Room. The club usually hears from an interesting speaker at each meeting and members often volunteer in our community.

Contact Betsy Reason at [email protected]