Love, 'Sweet Love' Gets All in the Valentine's Day Mood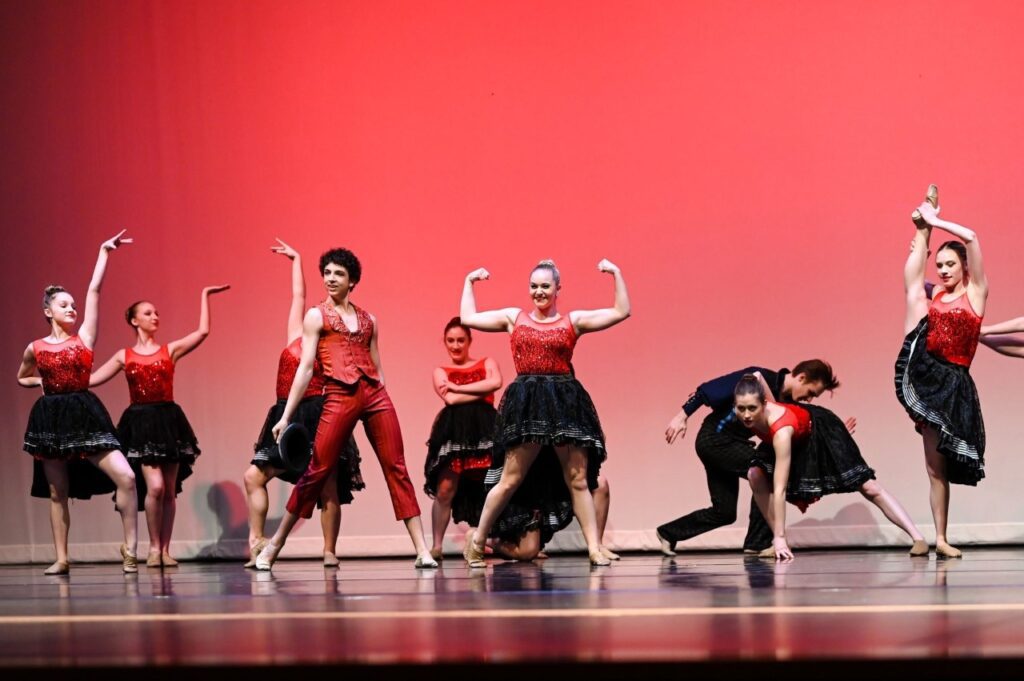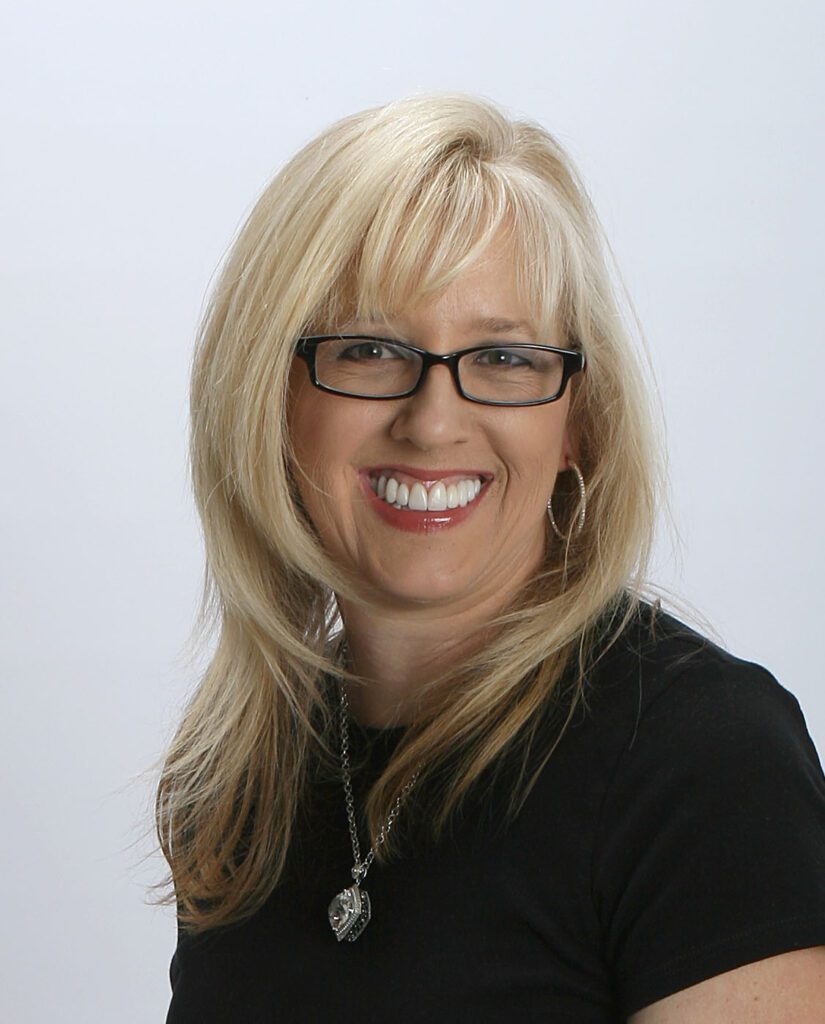 Noblesville is fortunate to be the home of EnPointe Indiana Ballet, where co-owners, classically trained and retired professional ballet dancers Robert Moore and wife, Pollyana Ribeiro, teach dance to all ages.
This weekend, Moore, along with Emily Franks, Jessica Smith and Shauna Boyd, will showcase their new work just for Valentine's Day, "Sweet Love," that is staged in an original performance that features EnPointe modern and contemporary dance.
I popped into dress rehearsals on Thursday night at Noblesville High School. And I was yet again amazed at the school's local talent that could rival any professional dance company across the nation. Some EnPointe students who attend the ballet school's pre-professional program actually hail from across the continent, while others live just minutes away.
In this weekend's "Sweet Love" one-and-one-half-hour dance program, there are modern dance pieces and instrumental medleys. There are theatrical pieces from "Mama Mia," "Newsies" and "The Greatest Showman." And for those Billy Joel fans, there is dancing to Piano Man favorites.
Patrons to the show will love the music and dancing.
A final performance of "Sweet Love" is at 2 p.m. today (Saturday, Feb. 11) at Noblesville High School Auditorium.
Next week, EnPointe students who choose to be in the next dance program, will begin rehearsals for "The Adventures of Alice in Wonderland," which will be on stage June 1 and 2 at the NHS Auditorium. Tickets will go on sale this spring.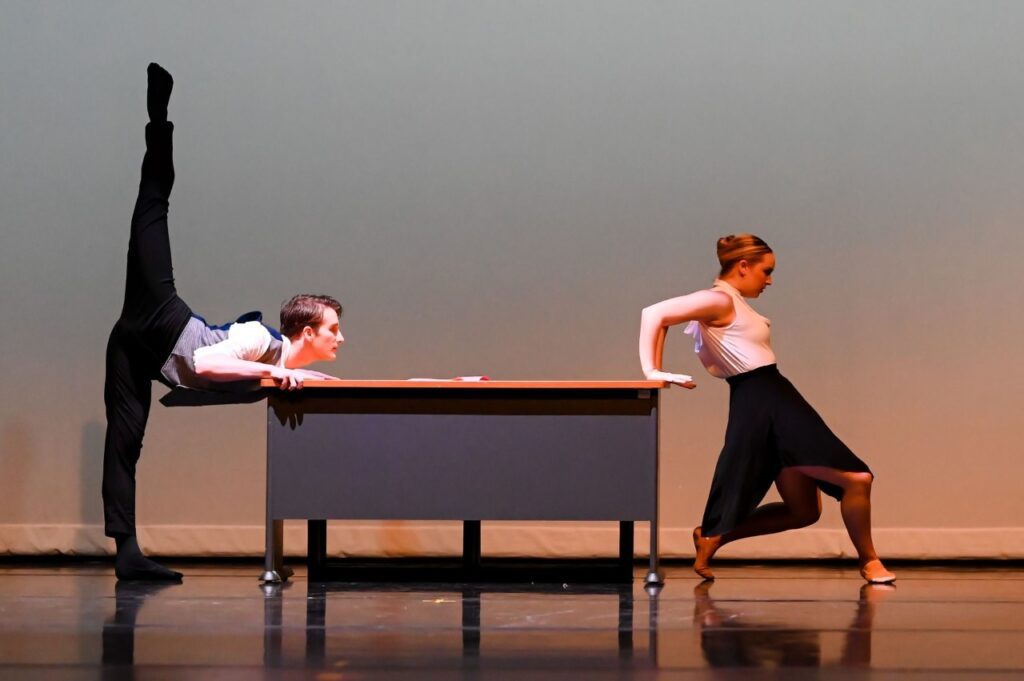 If you see this weekend's performance, and you like what you see, the Moore family invites you to visit EnPointe ballet school in Noblesville.
"Our students are extremely dedicated, which is why all of our performances are designed to give the dancers a full professional company experience rather than a dance school recital," said Anne Moore, who with husband, Chris Moore, co-own the ballet school with Chris' brother and sister-in-law, Robert Moore and Pollyana Ribeiro.
Robert Moore, a York, Pa., native, who at age 3 moved to Noblesville with his family for his dad's job with AT&T, moved back to Noblesville with his wife in 2016. He has fond memories of Noblesville, where he as a youth acted in The Belfry Theatre's "Bye Bye Birdie" musical, and first fell in love with ballet, studying under White River Ballet Co.'s Shannon Jenkins, who became best friends with Moore's mother.
"She (Jenkins) found out that I was kind of interested in gymnastics and dabbling in a little bit of ballet. She got wind of that and scooped me up and took me under her wing," Robert Moore told me during a previous interview. When Jenkins could teach him no more, she pushed him to get advanced training.
With Jenkins' encouragement, Moore left home at age 14 to audition and study ballet in a pre-professional program at Harid Ballet Conservatory in Boca Raton, Fla., to study ballet. He started his dance career at age 18 with Boston Ballet where he met his wife, who was a soloist, and he had just gotten accepted as part of the corps de ballet. Her sister, when she came to visit, pointed out Moore in the ballet company. Shortly after they began dating, she was promoted to principal, they got engaged, and were married in 2002 in Brazil. They danced with Boston Ballet for 14 years, moved onto Pittsburgh Ballet for eight years and finished their careers in San Francisco. Pollyana was a full-time teacher for the San Francisco Ballet School, and Robert retired from his stage career with the Smuin Ballet.
Tickets start at $10. Visit Enpointe.yapsody.com. Tickets will also be available at the door. Donations are also being accepted today.

Contact Betsy Reason at [email protected]
Want TO GO?

What: EnPointe Indiana Ballet presents "Sweet Love," by Robert Moore, Emily Franks, Jessica Smith and Shauna Boyd.
When: 2 p.m. today.
Where: Noblesville High School, 1811 1 Cumberland Road, Noblesville.
How much: $10 and up.
Info and tickets: Enpointe.yapsody.com