NHS's Electronic Sign Is A Great Communication Tool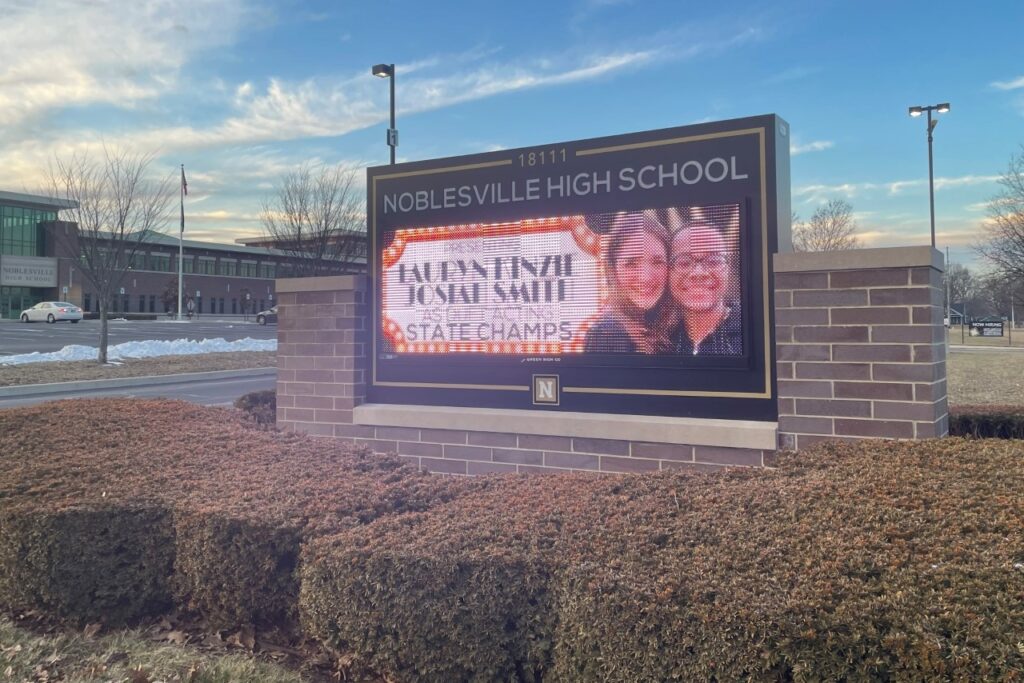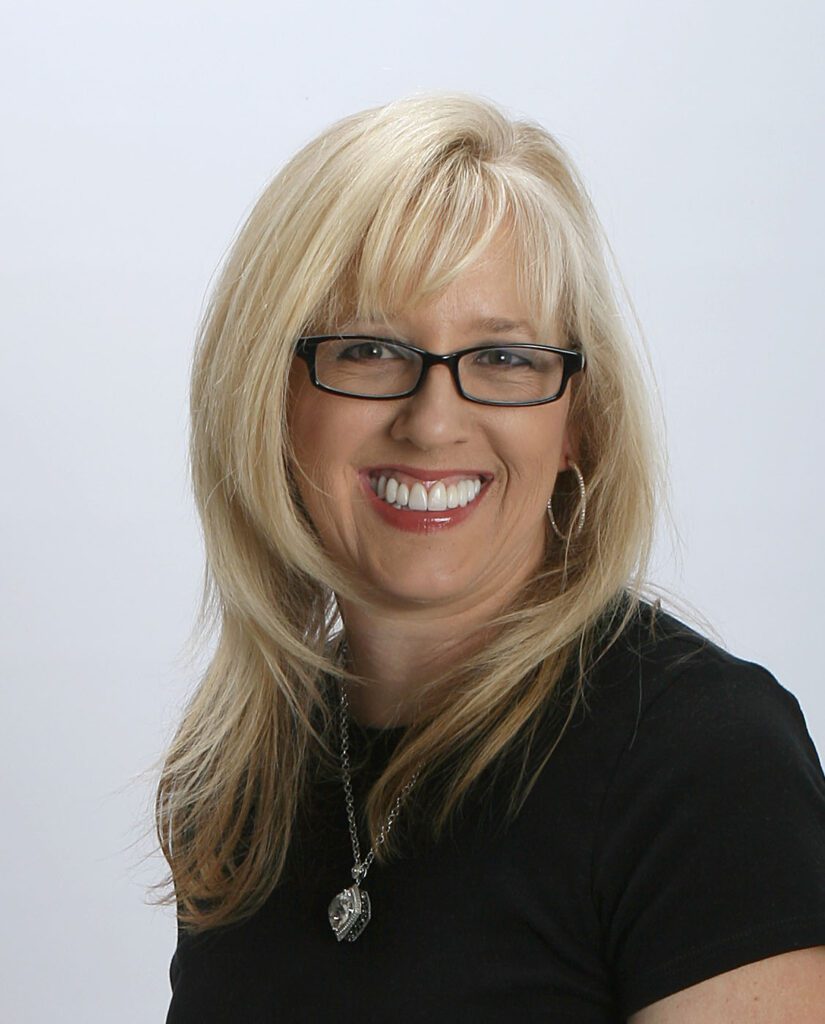 Passersby at Noblesville High School have likely noticed the array of news that has been promoted on the NHS electronic marquee that welcomes visitors.
Whenever we drive into the high school's main parking lot, or drive by the front gate along Cumberland Road just south of Field Drive, we always look to see what's on the electronic board.
Teachers and students get recognition on the sign. Athletic teams are recognized. Parent seminars and school day late starts are posted.
When I first saw the new marquee after its installation in September, I wondered the value of spending $60,000 on the sign.
But it's already been a great communication tool for school families and the community, capturing the attention of everyone who passes by.
Signage on the electronic board for NHS's fall musical, "Chicago: Teen Edition" helped promote the show.
Signage honored NHS jazz director and assistant band director Bethany Robinson when she received the Outstanding High School Music Educator of the Year Award.
Many of these announcements, including Robinson's, include photographs on the electronic sign.
Yes, even photos can show up on the electronic sign which is a great place to share good news.
NHS senior Abby Pittman's face was pictured on the marquee when the daughter of Craig and Julie Pittman was named a Lilly Endowment Scholar to receive full tuition for four years at an Indiana college of her choice.
Currently, a photo of NHS thespians Lauryn Kinzie and Josiah Smith, is cycling on the electronic marquee recognizing the two as Indiana State Champions for the recent Acting Duet Thespy Competition at the 2023 Indiana State Thespian Conference.
Parents have been thrilled to see their children's accomplishments on the electronic board.
Staff can communicate reminders, deadlines, dates, major activities, accomplishments, community news and awards such as those just mentioned, through this new tool as another way to connect with and inform the public.
The new sign also reflects school colors and branding.
"With over 3,200 students and hundreds of teams, clubs and activities at NHS, the sign will help highlight key happenings," district spokesperson Marnie Cooke told me last fall after the sign was installed.
The electronic sign was funded through dollars remaining in the stadium construction bond, she said.
"This means the money does not raise the tax rate, does not use referendum dollars, and is money that can't be spent on education or salaries."
Cook said a high school staff member manages the sign, and there is an internal process for school faculty to submit content for consideration.
"The focus is on certain types of academic, athletic and performing arts celebrations and events and other informational items, like testing dates, schedule reminders, school events, like the (recent) NHS Course Fair and (upcoming) vape education night," she said. (Noblesville Schools, in partnership with Noblesville Police Department, will host the free vape education seminar for parents, guardians and adults in the community at 6 p.m. Wednesday at the high school, with no registration required. The announcement about this upcoming educational seminar, which will share the dangers of vaping, how to recognize if your student is involved and how to help this epidemic, has been cycling on the electronic marquee daily).
Many high schools — including Hamilton Heights School Corp. in Cicero — have had digital sign boards for years.
There are no plans to add digital boards at any other Noblesville schools.
Cooke said, "We're excited to have this new resource to share school news, reminders and celebrations with NHS students and families, and the Noblesville community at large."

Contact Betsy Reason at [email protected]