'God of Carnage' Director Takes on Dark Comedy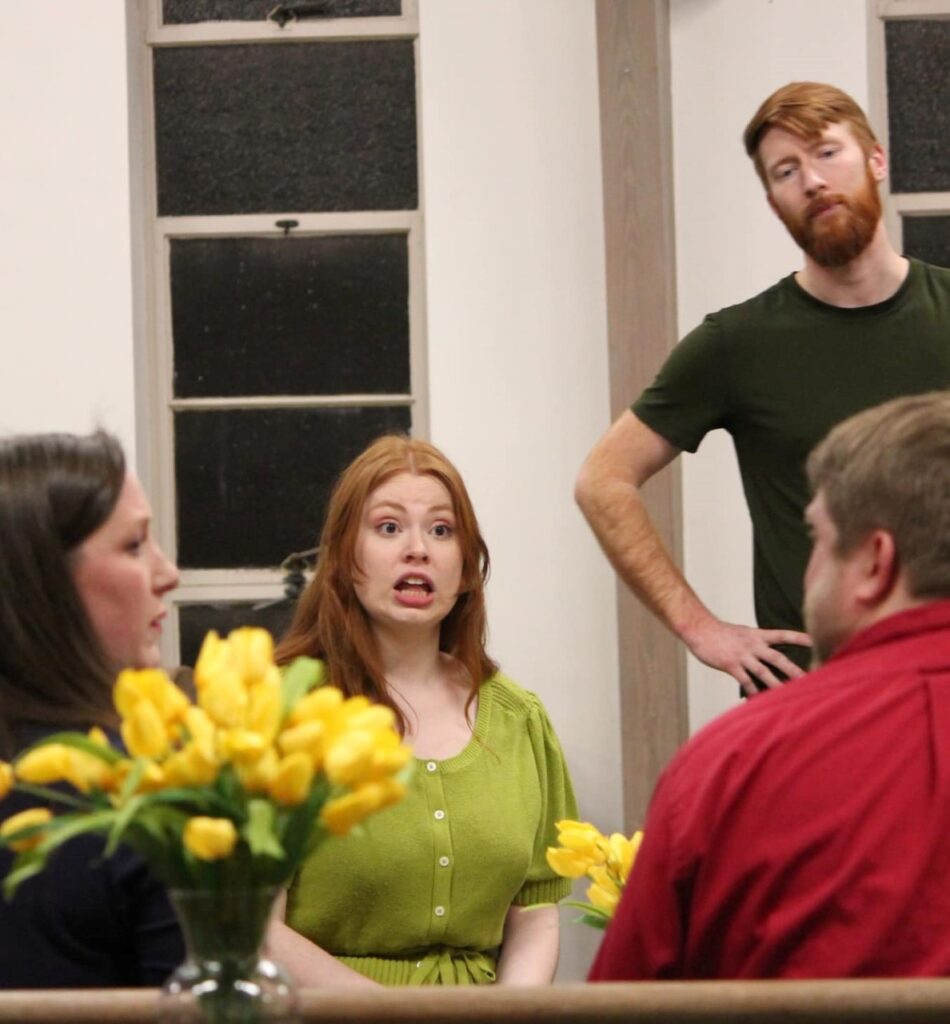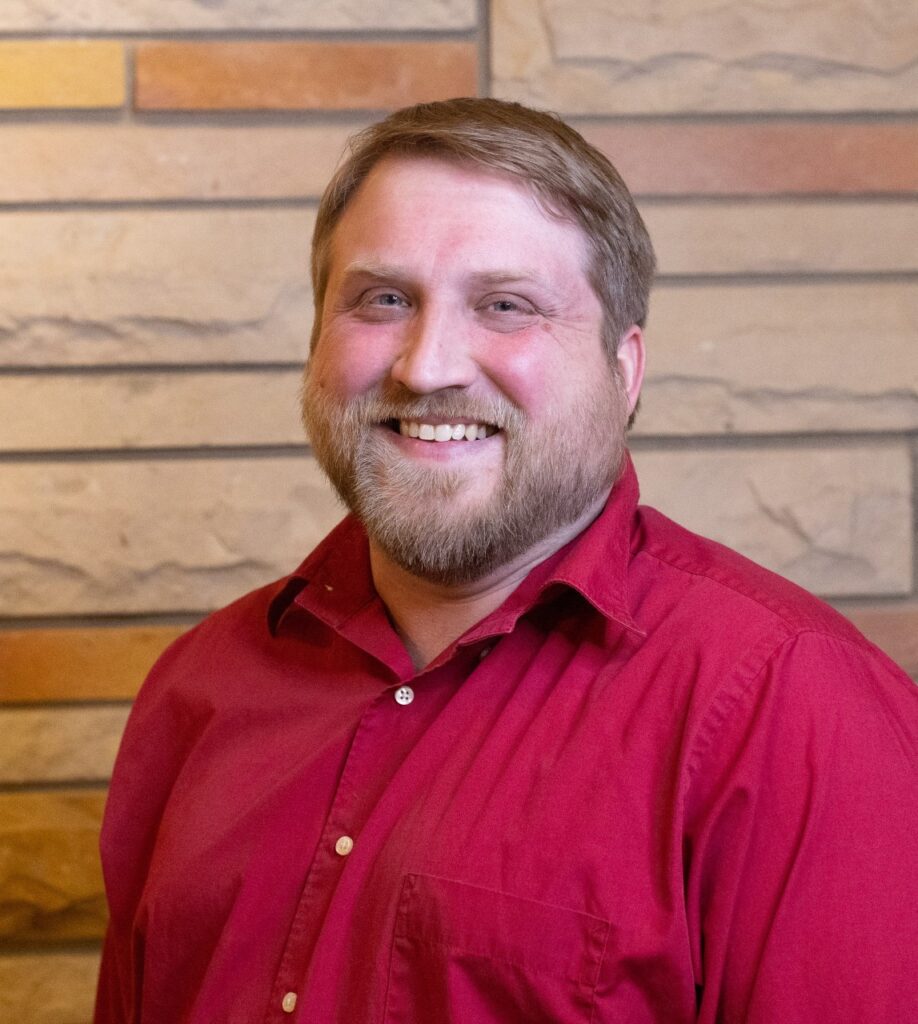 Meet Nicole Amsler. This week, she's directing a play for the Hyperion Players in Noblesville, "God of Carnage," which is on stage Friday through Sunday.
She's also a playwright. She wrote her first play at age 10, has written and sold her scripts and last Christmas directed one of the holiday one-act plays that she wrote at Basile Westfield Playhouse.
The day after "Carnage" closes, on Monday, she begins as co-assistant director with Andrea Odle for The Belfry Theatre's "Crimes of the Heart" with director Jen Otterman.
She's costuming "Sweeney Todd" at Westfield.
Amsler has also applied to direct at The Belfry Theatre and Basile Westfield Playhouse.
"Even when I'm working in shows, I am still attending all the other excellent local shows. It's a full life," said Amsler of Noblesville.
She "inherited" the directorship of "God of Carnage," which opens Friday at The Switch Theatre at Ji-Eun Lee Music Academy in Fishers after Hyperion Players' co-founder was double-booked to direct the recent "Night Must Fall" at Basile Westfield Playhouse.
"She said, "I am used to working on comedies, but this is a dark comedy."
Here's the synopsis: Two ostensibly civilized married couples, Nanette Raleigh and Alan Raleigh (played by Haley Glickman of Fishers and Adam Fike of Indianapolis) and Veronica Novak and Michael Novak (played by Kristin Hilger of Noblesville and Aaron Henze of Indianapolis) meet up to sort out a playground fight between their 11-year-old sons, Benjamin and Henry. Alan and Annette's son had hit Michael and Veronica's son in the face with a stick, resulting in two broken teeth.
"It's very indicative of today's culture of nihilism, violence and blaming and shaming," Amsler said.
She's fallen in love with the play "because it's such a train wreck while also being subtly nuanced."
It's a darkly, delicious comedy that dissects human interactions, conflict and the apprenticeship of violence, Amsler said.
"It's a bombastic script with strong language and some very pessimistic elements. But it's sharply funny. As a playwright, I know the words are sacrosanct, but I had to end on a positive note, which is done through action rather than words," she said.
Amsler also gave a hint about the play: "There are some wonderful special effects and surprises."
She just came off directing two shows for Basile Westfield Playhouse's holiday show, including "Holiday Cards," which she wrote.
"I'm deeply enmeshed in the local theater community because all my friends are there," Amsler said. "I've been lucky to partner with really talented actors, directors and crews. The theater community is very welcoming and inclusive."
She always wanted to direct but it would be several years off. But she found herself at the helm of a few shows sooner than I expected. But I love it," Amsler said.
She's a marketing director in her day job and formerly was communications manager for Noblesville Chamber of Commerce and Nickel Plate Arts.
In her day job, she's skilled in managing complex teams, setting direction and working toward a common goal. "Directing theater isn't dissimilar. I surround myself with smart, talented people and point them all in the same direction," she said. "Managing back-to-back shows has been challenging, only because I also started a new job that is time intensive and requires travel."
She will direct again in 2023 for Hyperion Players, which has not yet announced the next season.
Hyperion Players is a traveling community theater with no brick-and-mortar building and is built completely off site and transported to the venue, and the rehearsing is done at Allisonville Christian Church or in the director's living room. "Thank goodness, it's only a cast of four," she said.
Amsler was thrilled to move into the venue over the weekend and start using real props.
"We've been using faux props just to get the blocking and the rhythm right," she said. "The set itself tells a story, and I'm excited to see the audience make the connections."
The Michigan native wrote her first play, at age 10, called "The Rich, The Poor" and forced all her neighborhood friends to be in it. She said, "I've always been a writer but gravitates more toward books, short stories and nonfiction."
She's a published author and has ghostwritten several business books.
About six years ago, she signed up for a playwriting class with the Indiana Writers Center, to improve her dialogue. She sold her first four scripts within months. "It's much easier to sell theater scripts than a book. So I was hooked," she said.
She's mostly written shorter pieces but after Covid took five of her shows off the stage in a single weekend, she hasn't written since.
"I hope to find the passion to write again one day," Amsler said.
Fast forward to 2022, and she found herself back onstage (in Epilogue Players' "Calendar Girls," as an actress after a 27-year hiatus.
"And while it's very enjoyable to me, I don't think everyone needs me to write or act. I won't say that I'll never do either again, but I think I am better suited behind the scenes."-Betsy Reason writes about people, places and things. Contact Betsy Reason at [email protected]