Find Thousands of Plants, Gardening Advice, More, At Master Gardener Sale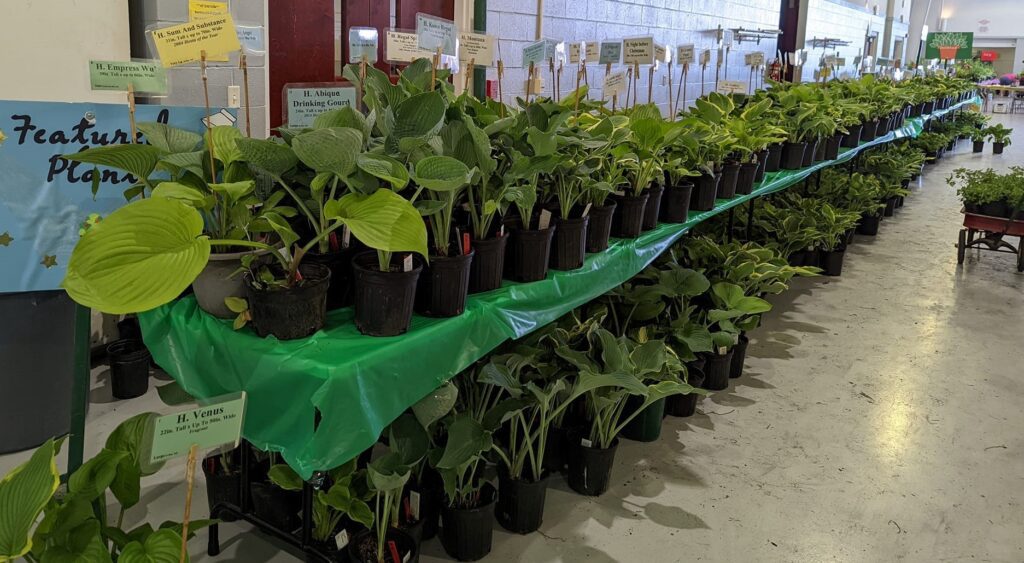 CUT 2 Master gardeners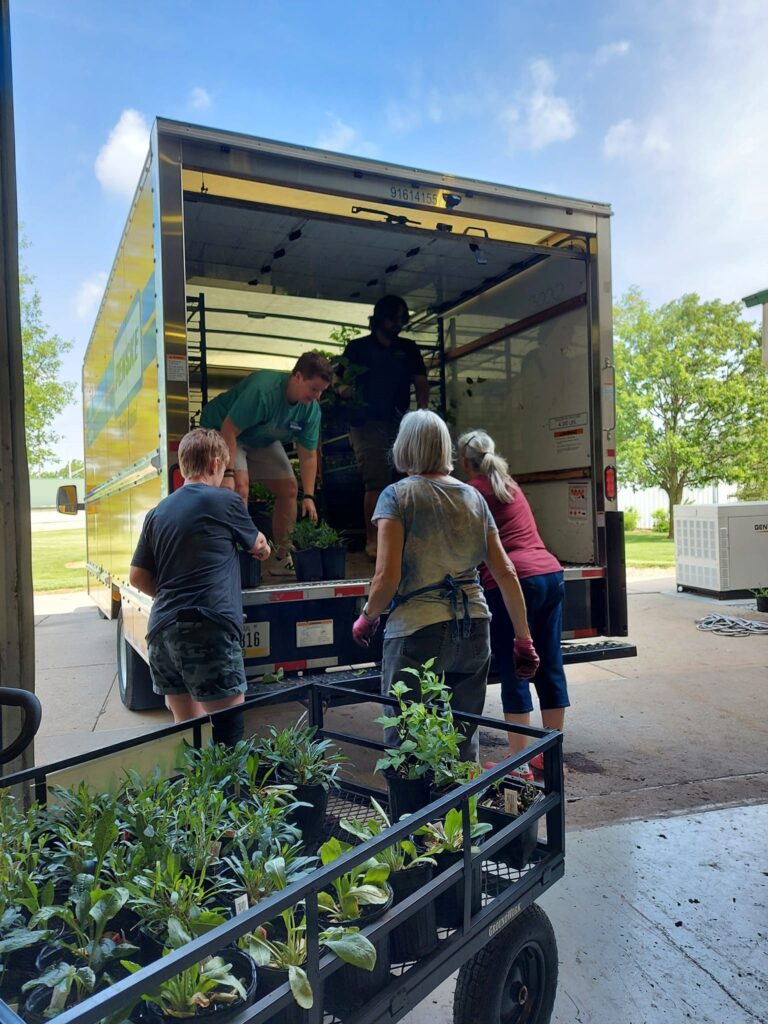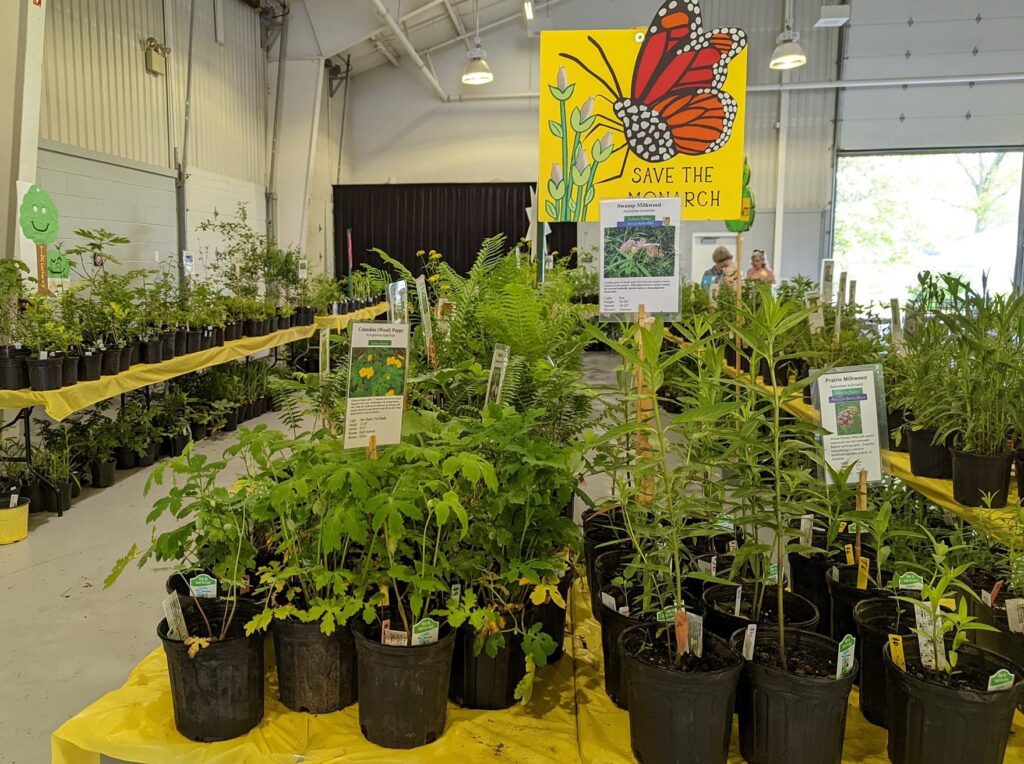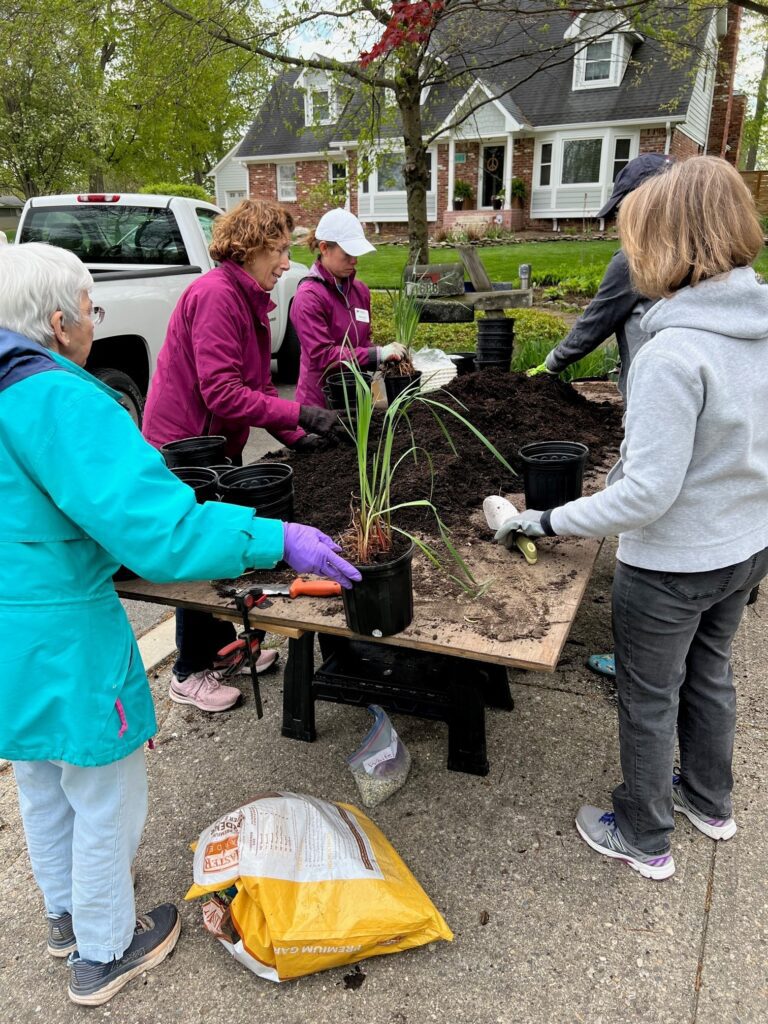 Want TO GO?
What: Hamilton County Master Gardener Plant Sale.
When: 8 a.m. to 3 p.m. Saturday.
Where: Hamilton County 4-H Fairgrounds, 2003 E. Pleasant St., Noblesville.
Cost: Free admission. Credit cards, cash and checks accepted.
Info: www.hcmga.org, (317) 776-0854.
Gardeners, it's time to shine up your little red wagons, make your plant lists and head for this weekend's plant sale.
If you haven't attended Hamilton County Master Gardeners' plant sale, you need to go, particularly if you like gardening.
The annual spring Plant Sale is 8 a.m. to 3 p.m. Saturday at the Hamilton County 4-H Fairgrounds in Noblesville. The sale takes place in the 10,000-square-foot Exhibition Center.
"We take up the whole building," said Michelle Arfman, of Fishers, a Master Gardener of 13 years. She's co-organizer of a committee of seven, who put on the sale.
She has always loved gardening but didn't get involved in Master Gardeners until her kids were older. And at the time, there was a waiting list to be a member. "It took me a year to get into it," she said. That's when Arfman learned about this wonderful annual Master Gardener plant sale, which started 25 years ago.
As many times as I've attended, I'm still always amazed when I walk in the door. So many plants. So many volunteers. So much work by our county's Master Gardeners.
Almost 20,000 plants — all grown by Master Gardeners who, during usually about two dozen scheduled workday digs at Master Gardeners' homes — are prepared for this sale.
Most of the plants come from county Master Gardeners' yards and are well-acclimated to thriving in this area. They pot the plants and keep them on hand at their homes, watering, weeding and encouraging them to grow.
When the doors open at 8 a.m. Saturday for the plant sale, expect a line.
And you'll be better prepared if you bring your own wagon.
While many Master Gardeners donate the use of their own wagons for this sale, there aren't enough wagons to meet the demand. Arfman said one of the Master Gardener's jobs is to get the borrowed wagons ready each year for the sale. "If we're really busy, the wagons disappear quickly," she said.
So what's the best way to prepare for the sale? Do an inventory of your garden beds. Check which plants are coming back and which plants need replacing. Also, take a moment or two and consider what additions or new garden areas would be fun for this year.
Then, make your shopping list. Some miniature plants for your fairy garden? Hostas for your shady area? An array of tomato varieties for your table? How about eggplants and herbs? Native plants, vegetables, annuals and perennials? Or small trees and shrubs? You'll find it all at Saturday's plant sale.
Arfman said Master Gardeners have been growing the native plant area over the past few years. Some of the largest areas of plants are hostas, herbs and vegetables. Many of the plants are labeled "shade," "sun" or "part sun" so that buyers can find what they want or need for their yards, she said.
What other advice? Take your time and browse. Most plants have a descriptive sign with a picture of the plant in bloom and good information as to proper planting.
And don't make the mistake of just shopping in the Exhibition Center. Go outside. Find dig-to-order bearded iris and daylilies.
Customers may also use a holding area to accumulate plants without having to haul them around as they shop. "Customers can buy several items and not have to carry them around," she said.
Got a question? Then ask a trained Master Gardener. The sale is about gardening education as much as selling plants. About 100 Master Gardeners are on hand each year at the sale to help you find just the right plant and are happy to give gardening advice. One educational stop is the tomato plant section, where volunteers discuss nearly every variety they sell, from the size of the fruit to the expected arrival. Arfman said buyers will find good prices on a wide variety of tomatoes, peppers and "anything you can imagine."
Usually, the Master Gardeners can find an answer to anything horticulturally related. If the Master Gardener you originally ask doesn't have the answer, he or she will locate a long-term Master Gardener on hand for difficult questions. And if your questions stumps them all, they will take your name and phone number, research the question and get back to you.
Most of the plants come from county Master Gardeners' yards and are well-acclimated to thriving in this area. They pot the plants and keep them on hand at their homes, watering, weeding and encouraging them to grow.
Then make your purchase with ease. Since 2018, the sale has offered an automated checkout system that's faster and more efficient. Computers total and print out invoices quickly, with less wait time than the early days of the sale. Also, express lines serve customers purchasing six plants or fewer.
While cash and checks are eagerly accepted, plastic is also accepted. Then expect curbside pick-up and help loading plants into your vehicle.
Arfman said, after the pandemic, this is the first year it feels like the sale is back to normal.
There is so much work that goes into putting on this sale. So if you attend the sale, you need to thank every Master Gardener that you see there.
Arfman was on a team of Master Gardeners who went out and priced the plants, putting labels on each pot, last Friday through Tuesday. Information stickers for many of the plants, with the name of the plant and how to care for the plant, were also placed on many of the plants. Then Arfman was at the 4-H Fairgrounds at 6 a.m. Wednesday, setting up the display area. The county building and grounds employees set up the tables for Master Gardeners, who bring in their equipment needed for the sale. For Master Gardeners who are donating more than 200 plants, there are two box trucks that pick up the plants and bring them to the Fairgrounds, vegetables today then perennials on Thursday and Friday morning.
"It's a lot of work. I can vouch for that," Arfman said.
Later Friday, there is a Friends and Family Night for those with a special admission ticket, then the public sale is 8 a.m. to 3 p.m. Saturday.
The best part about the sale is being assured that all of the plants are acclimated to Indiana's climate. And that all proceeds support scholarships for students in Hamilton County interested in horticulture-related careers.
What else? Master Gardeners help fund monthly program speakers at monthly meetings. Master Gardeners put on one-day seminars on different subjects related to gardening, open to the public, too. Master Gardeners offer a Small Grants program where groups can apply for a grant to help with a gardening related projects or horticultural education. Master Gardeners fund their Growing Indiana's Future Together (GIFT) program that is outreach to teach people how easy and cost effective it can be to grow your own food. Master Gardeners fund more than 40 committees' work for the year. And Master Gardeners support 4-H when asked or needed, and support the Purdue Extension Office in Hamilton County.
"We love talking with people on the Fairgrounds property that stop to ask questions when we are working in our display beds," Arfman said. (The public can stop in and see the display beds anytime.)
"It's great to work with all of the Master Gardeners, who give their hours as they can or want to," Arfman said. She enjoys getting to know the different people and learning about different things. "We learn from all of these people. It (the sale) is a good time to bring all of the membership together and share something as one," she said. The plant sale is "an educational opportunity for all of us."
Arfman said, "It's going to be a nice sale … There are a lot of different things you just can't find anywhere else … I hope people come and enjoy. It's supposed to be a good day on Saturday. We'd love to see everybody out."
Want to become a Master Gardener? Just ask any Master Gardener who is volunteering at the sale. Most Master Gardeners love gardening, love plants and love digging in the dirt. Also, gardeners tend to be lovely people, and fun to work with and whom to share a passion.
Once you get home with your plants, you may still have more questions. Don't fret. Trained Master Gardener volunteers are available by email at the Master Gardeners' Education Center at [email protected] Purdue Extension staff is also on hand during this time to answer questions about food preparation and preservation. Visitors can also schedule an appointment to have their pressure canner gauge checked for accuracy. Call 317-776-0854.
Another upcoming event later this year is Master Gardeners' Rose Committee, in partnership with Indianapolis Rose Society, will play host to the annual Rose Show & Rosefest, on Sept. 9 at the Hamilton County 4-H Fairgrounds. Admission is free to the public, and activities include: tour of rose garden, rose-related workshops, educational displays and soil PH testing. There will also be roses and rose products for sale.
For more details about Master Gardeners, visit https://extension.purdue.edu. For more about Rosefest, visit www.IndianapolisRoseSociety.com.
-Betsy Reason writes about people, places and things in Hamilton County. Contact The Times Editor Betsy Reason at [email protected]