Noblesville Celebrates 33rd Tree City USA Status With Arbor Day Tree Planting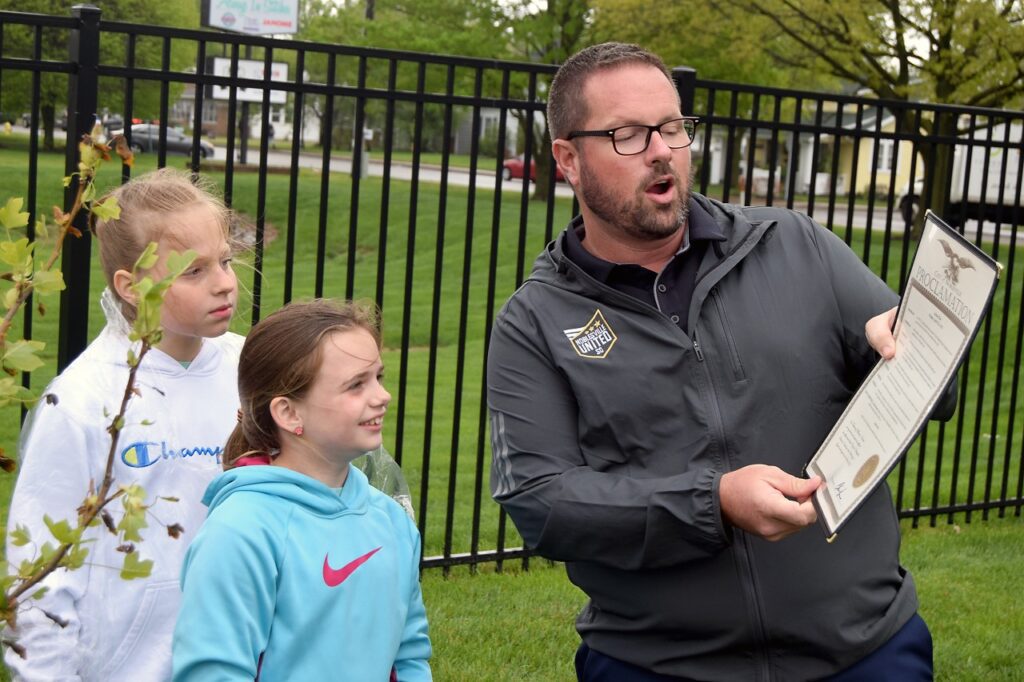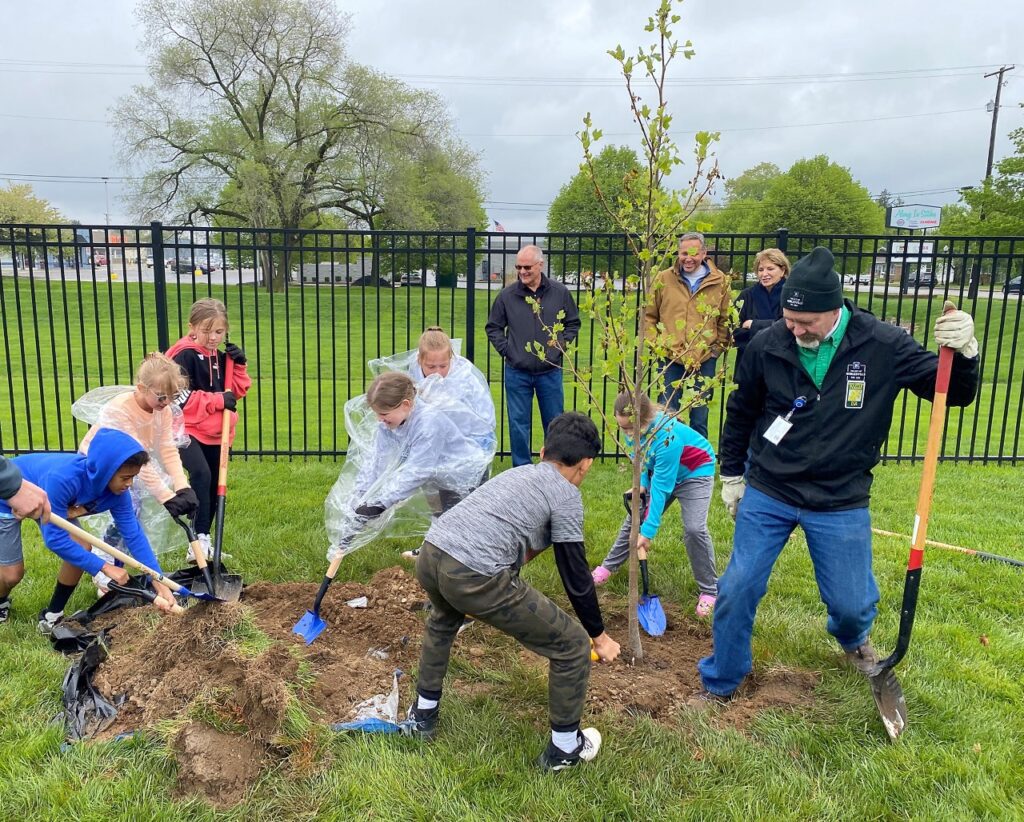 The City of Noblesville was named a 2023 Tree City USA by the Arbor Day Foundation in honor of its commitment to effective urban forest management. This is the 33rd consecutive year Noblesville has earned this national distinction.
"Being a Tree City USA member for over three decades shows the importance that the city and its citizens have for our environment and its sustainability year after year," said Noblesville Mayor Chris Jensen. "I also want to thank the Noblesville Urban Forestry Board for its overall care of city street trees and the educational outlet and projects it provides our residents."
The Tree City USA program started in 1979. Only four cities in Indiana have participated for as long as Noblesville – Bloomington, Indianapolis, Elkhart and Angola. Noblesville received Tree City USA recognition by meeting the program's four requirements: maintain a tree board or department, have a community tree ordinance, an annual community forestry budget of at least $2 per capita and an Arbor Day observance.
The city celebrated its Tree City USA status and Arbor Day on Friday. Mayor Jensen proclaimed it Arbor Day in the city to celebrate the numerous benefits trees provide our community as a renewable resource. Jensen then joined the Urban Forestry Board and Noblesville Boys & Girls Club members to plant six new trees on the nonprofit's property.
The Urban Forestry Board partnered with the Boys & Girls Club members to educate them on the importance of trees and how they impact a community today and in the future. In addition to learning about Arbor Day and trees, Boys & Girls Club members got their hands dirty under the guidance of the Urban Forestry Board to better the environment.
"Arbor Day is a time to remember and celebrate all of the positives trees provide our community. The benefits trees provide our city include clean air and water, energy reduction, removal of air pollutants, filtering of storm water, erosion control, increased property values, shade and natural beauty, and numerous mental and physical health benefits like creating a sense of calm, reducing stress and lowering blood pressure," Noblesville's Urban Forester John Easley said.
The Tree City USA program is sponsored by the Arbor Day Foundation, in partnership with the United States Forest Service and the National Association of State Foresters. For more information about the program, visit www.arborday.org/TreeCityUSA.