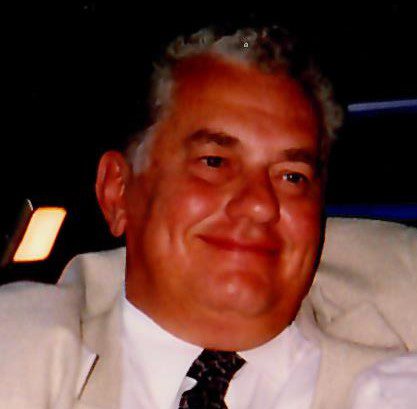 March 28, 1933, Friday, July 14, 2023
Wm. Roger O'Herren, 90, of Marco Island, Florida gracefully passed away in Fishers surrounded by his children, significant other and the soothing songs of Frank Sinatra.
Roger, aka "Roger Dodger" was a much-loved husband, father, friend and entrepreneur. He was born to William and Bess (Hale) O'Herren in Elkhart, IN. Roger was the baby of the family and kept siblings Dave and Jane on their toes. Days before going to college, he pivoted (without telling his mother) and enlisted in the Marines Corps serving in the Korean War. During the war, he had the honor to be the bugler playing Taps to many fallen soldiers.
After the war he enrolled at Indiana University. During his sophomore year, he studied as an exchange student in Mexico City. Roger made the best decision of his life asking Olga (Augie) Komick for a dance. They were married August 2, 1958 in Mishawaka, IN. Roger graduated from IU in June 1959.
Starting his career at Union Federal Bank in Indianapolis, he learned how to crunch numbers and drink Scotch. Not fond of the bank minutia, he took his entrepreneurial grit and focused on his side hustle which was rehabbing homes with Augie. In 1967, he founded Shamrock Builders Custom Homes. During his career, Roger built over 700 homes in central Indiana. Some notable accomplishments include many homes on Morse Reservoir including the development East Harbor II, as well as many homes near and on Geist. He also was proud to have built Our Lady of Grace Rectory in Noblesville.
In 1975, Roger and Augie purchased a lot on Morse in Noblesville and built their dream home on the lake. He spent most nights relaxing on the patio overlooking the lake with a cocktail in his hand, wearing his red Budweiser jacket and listening to his favorite music.
Roger taught his family to believe in God, Country, and how to read blueprints and maps. He had a sense of adventure and loved learning about different cultures. This was passed along by providing his family with numerous trips exploring the world – both as a family and on their own.
Roger and Augie discovered Marco Island in the early 90's and purchased their winter home on the island in 1997. Roger filled his days boating and as he liked to say "catching" not fishing! Roger finally learned how to cook, play tennis and then pickleball until age 89. He was never one to make a quick decision, but was the first one to lend a helping hand. Roger built a beautiful life and those he knew were lucky enough to ride with him. He will be remembered for his big heart, ability to memorize long passages, joke telling and generous nature. Above all, he will be remembered for always giving to those in need throughout his life.
Roger was preceded in death by his amazing wife Augie, beloved daughter Jane Ann, parents and siblings. Roger's story-telling ability will be sorely missed by his remaining children, Greg (Cami) O'Herren, Kathleen O'Herren-Huston (Chris Huston), and Christine (Sean) Ryan; Grandchildren, Hale O'Herren, Paige (Pat) Land, Tate O'Herren, Niamh Ryan and Finn Huston; Niece and Nephews Bernie (Jennifer) Thomas, George (Robin) Geiger, John O'Herren, Ann (John) Scanniello, and Bill (Anna) O'Herren; Significant Other of 13 years Teresa Fernandez (Naples) will miss his thick headedness and being the life of her party.
Funeral Mass will be held at 2pm, August 4 at St. Simon the Apostle, 8155 Oaklandon Road, Indianapolis, IN followed by burial at Oaklawn Memorial Gardens. Immediately following burial, an Irish Wake will be held at the Historic Ambassador House and Heritage Gardens, 10598 Eller Road, Fishers, IN at 5 pm. Celebration of "Oh what a Life" will be held in Marco Island, FL January 2024. In lieu of flowers, please join Roger's support of Mercy Ships helping others around the world in need.
Condolences: www.randallroberts.com