June 30, 1950, Friday, July 28, 2023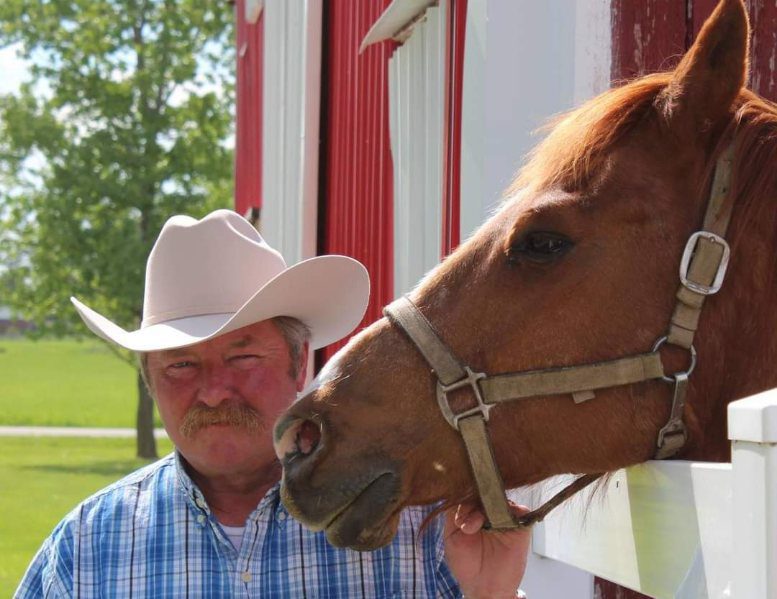 David Lee Davis, age 73, passed away peacefully at his home in Sheridan, Indiana, surrounded by his loving family on Friday afternoon, July 28, 2023.
Born June 30, 1950 in Greensburg Indiana, he was the son of the late R.G. and Gladys P. (Bate) Davis. He attended Triton Central High School in Fairland, Indiana, and honorably served his country as a soldier in the United States Army.
David was raised in the Pilgrim Holiness faith, and used that as a guiding principle throughout his life. He was a member of the NRA, the American Legion, Rocky Mountain Elk Foundation, and the Sheridan Masonic Lodge F&AM #309.
David worked for Automatic Door for several years as an installer and repair technician, before hiring on with St. Vincent Hospital Corporation in 1980. During his career with St. Vincent, he was their Jack of all trades. From refrigeration mechanic to maintenance supervisor, and everything in between, David kept things running. In 2012, after 32 years of service, David tried his hand at retirement, but that wasn't quite his style. Less time at the hospital meant more time he could devote to the things he was truly passionate about… and that was a fairly lengthy list.
A farmer at heart, David loved raising cattle, as well as growing hay, corn, and soybeans. From fixing and maintaining the equipment (although broken equipment is never fun), to putting in countless hours in the fields, taking care of the herd, setting up all night with the farm's newest arrival, and the countless other duties that fall before you on any given day on the farm.
David was definitely in his element. When he had a little bit time for himself, he could be found in a deer stand, or fishing, or doing a little horseback riding. Though it often seemed like David was going in 10 different directions, his attention would laser-focus on his family – especially his grandkids.
When the children were younger, he coached them in baseball and softball, and as the grandkids started getting involved in different activities, he followed every sport, team, and project they were a part of. Any occasion for the family to get together was always a plus, but Christmas was always a special time for David. He loved having the family together and the presents that made the holiday extra special. David always seemed to be twice as excited as the kids were about unwrapping everything. David was a kind and loving person, whose gentle soul will be missed by everyone who had the privilege to know him. He loved to make people laugh, taking his moniker as the family jokester very seriously. There was never a missed opportunity for a good prank when it came to family and friends.
David is survived by the love of his life, Sandra Lee (Manning) Davis. She and David were married on July 31, 1982. Also surviving are his son, Jeremiah G. Davis of Sheridan; daughters, Heidi L. Peyton (Joe) of Westfield, and Dana L. Vanderkleed (Mike) of Sheridan; 9 grandchildren, Kelsey Peyton, Kyle Peyton, Chloe Davis-Crews, Brady Davis, Alexia Schwerdtfeger, Gavin Schwerdtfeger, Braxton Schwerdtfeger, Aidan Vanderkleed, and Savannah Vanderkleed; brother, Raymond Davis (Georgia) of Lebanon; nephew, Bryan David Roudebush of Sheridan; his yellow lab, Rowdy; and his feline BFF, Ruby.
He was preceded in death by his parents, R.G. and Gladys P. (Bate) Davis; sister, Eula Davis Emerson; brother, Gerald "Gary" Davis; sister-in-law, Martha Cooper; and by his son, Justin E. Davis.
Funeral services will be held at 2:00 PM on Saturday, August 5, 2023, at Kercheval Funeral Home, 306 E. 10th Street, Sheridan, Indiana.
Burial with Military Honors will follow at Crown View Cemetery in Sheridan. Pastor Jim Kyle will be officiating. Visitation will take place from 4:00 pm – 8:00 pm on Friday, August 4, 2023, at Kercheval Funeral Home in Sheridan.
In lieu of flowers, memorial contributions may be presented to the American Cancer Society.