May 12, 2938, Monday, September 18, 2023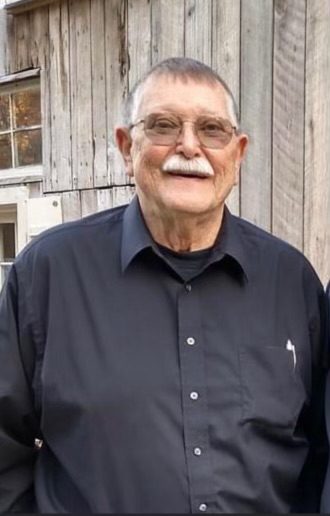 Charles A. Price, Jr., age 85, of Sheridan, Indiana, passed away at Wellbrooke of Westfield on Monday evening, September 18, 2023. Born in Clinton County, Indiana on May 12, 1938, he was the son of the late Charles A. Price, Sr. and Geneva Mae (Hubbartt) Price.
He was a 1957 graduate of Sheridan High School, and a member of the Sheridan First Christian Church. Charles was a humble man of strong faith, and lived his life by those guiding principles. As a business owner in Sheridan and a lifelong resident, Charles seemed to know just about everyone in town. His career path started in 1954 at age 16, when he began working part time for Boyer Heating and Air Conditioning in Sheridan. Over the next 19 years, Charles would learn the ins and outs of the business, eventually purchasing it in October of 1973. Price Heating moved to its current location on 2nd Street in Sheridan in December of 1975 and has continued to be part of the fabric of the community that it serves. As if owning one business wasn't enough to keep the family busy most days, Charles added a second one into the mix. The Price family purchased McDonald Hardware of Sheridan in 1979, operating the family run hardware store until its sale in 2000 to its current proprietors. After 50 years in the HVAC business, Charles decided that it was time for his boys to do the heavy lifting at the shop so he could become "upper management" and eventually retire.
Charles had an amazing work ethic, combined with a personality that could instantly put you at ease in just about any situation. There weren't too many occasions that Charles couldn't find an opportunity to work in a story or two. Talking with people was his favorite part of whatever he was involved in. Charles had many interests in life, and as you would expect, most of them involved his family. He and his wife, Sherry, loved to go square dancing and country line dancing. They were also huge Sheridan Blackhawk fans. Blackhawk football was a family tradition, and they treated it as such, supporting it in whatever way they were able. He also enjoyed snowmobiling and racing go carts.
As the years carried forward, Charles and Sherry loved their newfound roles as grandparents, and later great-grandparents. If the grandchildren were involved in it, it instantly became top priority. Whether it was at the shop, going to ballgames, reunions, cookouts, chasing the grandkids, or just driving around town with Sherry riding shotgun, Charles cherished opportunities to spend time with family.
Charles is survived by the love of his life, his high school sweetheart, Sherry Rose (Hoover) Price. She and Charles were married on Christmas Eve of 1955. Also surviving are sons, Randy L. Price (Debbie) of Sheridan, and Jerry A. Price of Sheridan; daughters, Ramona K. Moore (Daniel) of Borden, Indiana, and Elizabeth A. Walden of Sheridan; 10 grandchildren; 21 great grandchildren; 2 great-great grandchildren; 3 sisters, Judith Ann Jessup (William) of Zionsville, Nancy Carole Keesling of Sheridan, and Linda Lou Williams (Jesse) of Sheridan; brother-in-law, Rex Hoover (Frances) of Texas; and sisters-in-law, Winona Moss of Sheridan, and Wilanna McClay of Westfield.
He was preceded in death by his parents, Charles A. Price, Sr. and Geneva Mae (Hubbartt) Price; father-in-law and mother-in-law, William and Clara Mae Hoover; brothers-in-law, Kenneth G. Tuffy" Keesling, John Robert Hoover, and Paul McClay; sister-in-law, Phyllis Quick and her husband, Martin; and by his two canine BFFs, Coffee and Kenya.
Services will be held at 2:00 PM on Saturday, September 23, 2023, at Kercheval Funeral Home, 306 E. 10th Street, Sheridan, Indiana, with visitation from 11:00 AM until the time of service. Burial will follow at Crown View Cemetery. Pastor Michael Srbljan will be officiating.
In lieu of flowers, memorial contributions may be presented to the Sheridan First Christian Church or to the Leukemia and Lymphoma Society.