Let's Celebrate NHS Homecoming Week
By Betsy Reason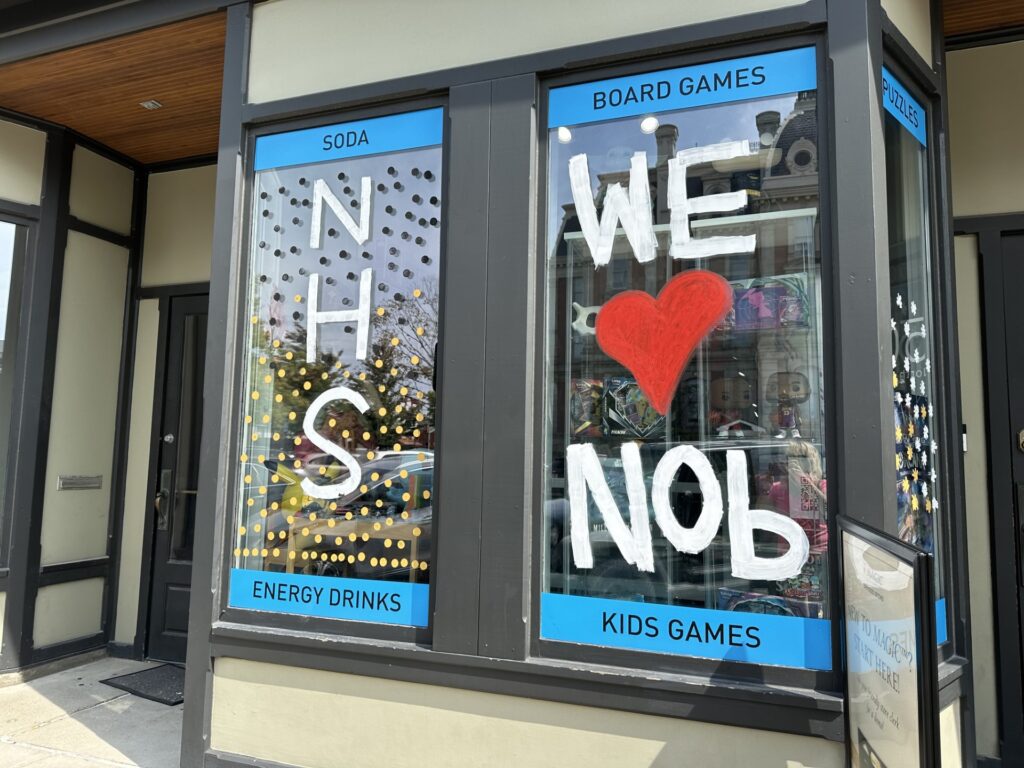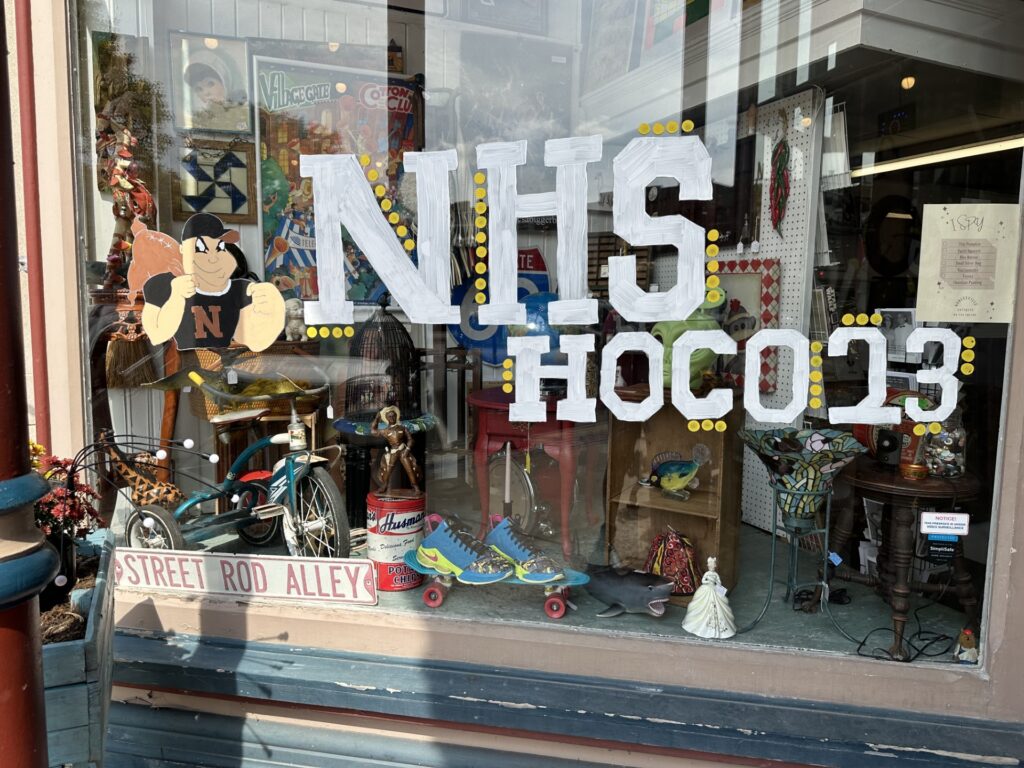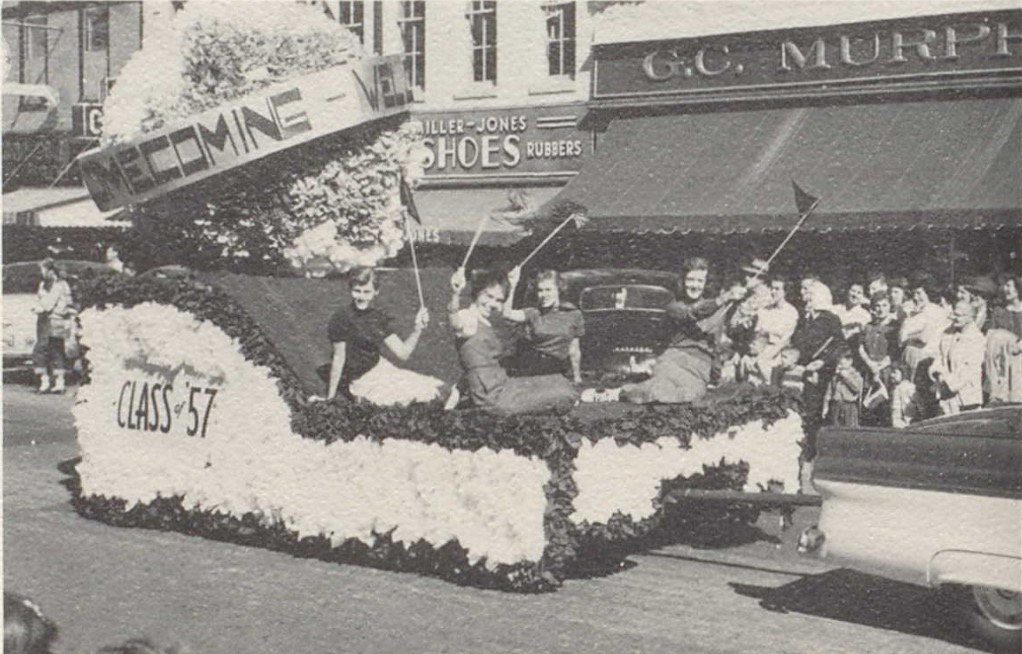 It's Homecoming Week in Noblesville.
The merchants' storefronts are decorated in downtown Noblesville, and it's time to get into the school spirit.
Noblesville High School students kicked off Spirit Week on Monday with "Class Color Day." Seniors wore blue, juniors were in red, sophomores in white and freshman in purple. Tuesday, NHS students put on their western gear, including cowboy hats and boots, and highfalutin city garb for "Country vs. Country Club Day." Wednesday, the high school was a "Barbie World" as students were invited to dress like Ken and Barbie, and in pink. Today (Thursday), "Teen Beach Movie" (I love that 2013 movie) is the theme, with students invited to dress like Bikers vs. Surfers, just like the musical movie. And Friday is "Black and Gold Day."
Most of the Homecoming activities are happening Friday and Saturday.
NHS students will enjoy a break from classes to watch or compete in a Mini Olympics games competition on Friday afternoon at The Mill. Students interested in competing usually sign up in a lottery to be a competitor.
Just after the Mini Olympics, students will begin lining up with their various groups, school band, choirs, dance team, athletic teams, school clubs and homecoming court.
The Homecoming Parade steps off at 4 p.m. Friday with Kent Graham as grand marshal. Graham is a retired teacher, track and cross-country coach at NHS. The parade — which will have student floats, NHS alumni and 50-year team floats — travels through downtown Noblesville, via west on Logan Street, north on Ninth Street, east on Monument Street.
Noblesville High School has had class floats in the Homecoming Parade since 1952, according to Hamilton County historian David Heighway's research.
Sadly, there will be no class floats this year during the Homecoming Parade.
Class officers will still be recognized in the parade and each class will also make banners that are hung at the school and at the Homecoming football game. New this year will be a class competition for banners.
The Homecoming varsity football game against Zionsville Eagles kicks off at 7 p.m. Friday at Beaver Stadium. Tickets are $7.
Before the game, the N Zone fundraiser will open in Tailgate Town, the south parking lot of Beaver Stadium, with proceeds going to Noblesville Schools Education Foundation. Burgers from Ford's Garage will be served while food lasts. Resmer and Ryan Orthodontics is sponsoring. "Ten dollars gets you a burger and hanging out for some fun," district spokesperson Marnie Cooke said.
There is also a Homecoming Dance for students this week. So we'll likely see students in downtown Noblesville, dressed in semi-formal wear and posing for photos around the Square this weekend, and local restaurants will also likely be busy with dinner reservations before the dance.
-Betsy Reason writes about people, places and things in Hamilton County. Contact The Times Editor Betsy Reason at [email protected].