Make Friday The 13th Your Lucky Day
By: Mark Hall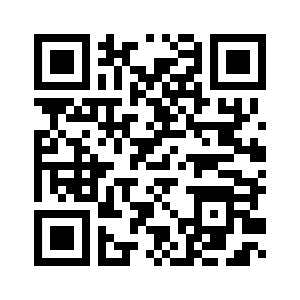 We are so grateful for all the community support The Feeding Team receives, without sponsors and fundraising many hungry neighbors would go without. The need remains critical in central Indiana as some neighbor's struggle with food insecurity. Will you partner with us in the mission to eliminate hunger in Hamilton County?
Here's how you help and it's very easy. Join us for a fun evening; ride the train, eat food from a massive charcuterie board, bid on auction items and play BINGO! Have a great time for a great cause. Don't let triskaidekaphobia scare you, get your tickets B4, they are all gone. The team will serve you and 120 of your closest friends. This is guaranteed to be a fun evening. Join us for a good time for a great cause.
Don't miss out on a dozen different baskets that include beauty, grilling, margarita's, whiskey, and apparel packages. We have great Bingo prizes and a few surprise auction items too. Christmas is only 73 days after our event. Wouldn't it be great to have all your gifts taken care of this early?
We are thrilled to present this year's Feeding Team fundraiser; "Choo Choo Chew", an evening to feed hungry neighbors. On October 13th (yes, it's lucky Friday the thirteenth), the sponsors VIP experience starts at 5:30 and we are all aboard by 6:30 headed North through the beautiful fall foliage. Sponsors can get "Throttle Time" sitting with the engineer helping to drive the train plus a photo. Tickets are $50 and include two bingo cards. We will disembark in Atlanta and walk a block to the event center, where you will enjoy food, beverages, bingo, and auctions before reboarding and heading for home. Would you like tickets? Here's the QR code.
If you are old school and want tickets, email us at lisa@feedingteam.org or call 317-832-1123. With over 44,000 food challenged neighbors in Hamilton County, www.Feedingteam.org is a registered 501C3 not for profit organization that provides outdoor 24x7x365 no questions asked, free food pantries throughout the county. The pantries exist, to meet the food insecurity needs of GAP families, neighbors that may not qualify for public assistance and could use a few meals before payday. The pantries serve as many food-challenged neighbors as possible, and our hearts are with those that, like my family, could not always make ends meet.
Thank you for supporting the pantries. We love serving with so many neighbors across Hamilton County. In future columns we will share more stories about how your generosity served neighbors in times of need. The face of hunger in Hamilton County is not what you may think. www.feedingteam.org facts – 54 pantries, 10,000 meals in June 2023, over thirty volunteer families.
– Mark Hall is a successful businessman, husband, father and grandfather. He is serving his first term on the Hamilton County Council.