Patrick A. "Pat" Robinson, jr.
May 9, 1940, Thursday, September 28, 2023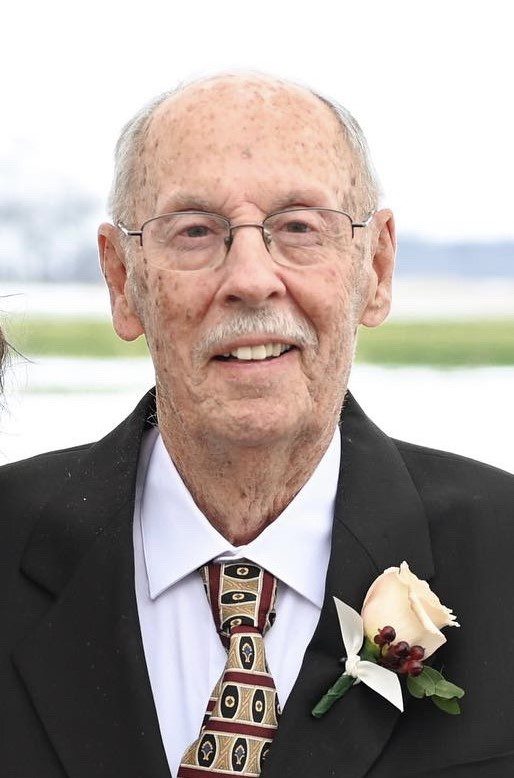 Patrick Alexander "Pat" Robinson, Jr., passed away on September 28, 2023, at Hoosier Village Health Center, in Zionsville, Indiana. He was born in Richmond, Virginia, on May 9th, 1940, to Mary West Terry and Patrick Alexander Robinson, Sr. Along with his younger brother, Lucian Dabney Robinson, the family spent Pat's childhood on a tobacco farm in Charlotte County in southern Virginia. After graduating from Randolph-Henry High School in 1957, Pat enrolled in Virginia Polytechnic Institute, served in the Corps of Cadets and marched in the famed Highty-Tighty Regimental Band. He graduated in 1961 with a degree in agricultural economics. Pat served in the US Marines after college. Exiting the Marine Corps in 1962, Pat began a long career in agriculture, where he became a leader in the field for large firms including Ciba-Geigy, Mobil, and American Cyanamid. In 1963, Pat married Susan Mann in Virginia. As his career took them from Frederick and Baltimore, Maryland, to Easton, Pennsylvania, and eventually to Carmel, Indiana, they had three children: Patrick (1964), Melissa (1968), and James (1970). In 1980, Pat married his beloved wife Mary Ellen Shubert, and welcomed Natalie (1981), and Mary Beth (1985) to their growing family in Carmel. Pat and his family were active and lifelong members of the Orchard Park Presbyterian Church in Carmel, where Pat served many roles, including Deacon, Elder, and Old Goat.
Pat was known for an unflinching and insatiable work ethic. As a teen he could be found measuring tobacco fields from five in the morning until the sun went down. The same drive and determination permeated Pat's life and work for the rest of his life. Indeed, he continued working tirelessly in retirement, building a thriving second career in residential housing. Along the way, Pat found time to earn his pilot's license, and for a short time owned a small aviation company in Indianapolis.
Pat loved attending his childrens' and grandchildrens' events and activities, cheering them on through sporting events, music performances, and 4-H competitions. He and Mary loved to travel, and especially enjoyed their trips to Bonita Springs in Florida in his later years.
Pat is survived by his wife Mary, his children Patrick III (Dani), Melissa (Kim), James (Jennifer), Natalie Mathiebe (Craig), and Mary Beth Fischer (Marcus), as well as his grandchildren Alexandra (Corey), Patrick IV (Dani), Grace, Sylvia, Fynn, Henry, Nash, Mitchell, Miles, Sonoma, Cora, Chase, Blakesley, and Mary Kate, and great-grandchildren Agnes, Hadley, Lainey, and Patrick V.
Funeral Services are planned for 1:00 p.m. on Monday, October 2, 2023, at Orchard Park
Presbyterian Church, 1605 East 106th Street, Indianapolis, Indiana. Visitation will be held from 11:00 a.m. until the time of services. Interment with Military Rites will follow at Oak Hill Cemetery in Lebanon, Indiana. Myers Mortuary in Lebanon, Indiana is handling the arrangements.
Memorials may be directed to Joy's House and Orchard Park Presbyterian Church.
Online condolences: www.MyersMortuary.com