August 8, 1936, Sunday, September 10, 2023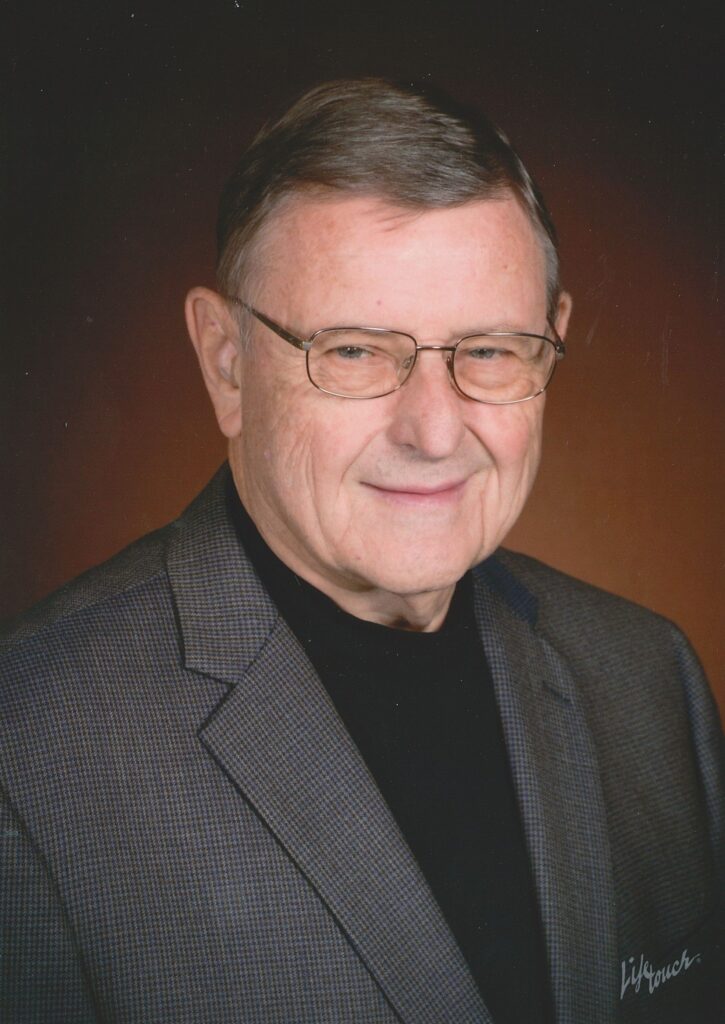 Thomas Godby, age 87, of Sheridan, Indiana, passed away on Sunday, September 10, 2023, at home. He was born the eldest of three sons to Richard and Ruth (Cobb) Godby on August 8, 1936
He was married to Marilyn (Parks) Godby fifty-one years prior to her passing in 2010. After graduating from Sheridan High School in 1954, he earned a Rehabilitation Engineering Technologist (RET) Associate Degree and a BS in Electrical Engineering degree from Valparaiso Technical Institute. He enjoyed a 31-year career in engineering and manufacturing in the field of Integrated Circuits with Delco Electronics, Kokomo, Indiana as manager of Fab III. After retiring in 1992, he finished his career with United Medical Manufacturing in Indianapolis, retiring in 1997 as Director of Operations.
He was a member of the Sheridan Friends Church for over forty years where he served as Trustee. He also attended the Lord's Church in Winter Haven, Florida. He a member of the Sheridan First United Methodist Church. His retirement activities included traveling, scroll saw art, acrylic painting, wood lathe pen turning, and family caretaking. He enjoyed his later retirement wintering in Winter Haven, Florida, traveling the country and boating on Lake Henry. He was a long-time member of the Sheridan Rotary Club where he served as President and was a multiple Paul Harris Fellow. He was a member of the Paul Harris Society and the Rotary Bequest Society. A major donor to the Rotary Foundation, he and his wife, Marilyn, established an endowment to provide clean water in third world countries. They also founded an endowment for scholarships for Sheridan High School graduates. He was a member of the Sheridan Historical Society.
Tom is survived by his partner, Jean Jones; sons, Brian Godby (Carol Anne) of Merritt Island, Florida, and Michael Godby of Camby, Indiana; grandchildren, Seth (Nicole) Godby, Erin (Dustin) Russell, Cara Jean (Ryan) Miller, and Luciann Godby; great-grandchildren, Zane Godby, Brett Godby, Justice Godby, Hendrix Godby, Alaina Miller, and Amelia Miller; brother, Ron Godby (Mary) of Kendallville, Indiana; sister-in-law, Marilyn Godby of Papillion, Nebraska; and several nieces and nephews. Tom is also survived by Jean's daughters, Susie Browning of Sheridan, and Debbie Peterson of Peru.
He was preceded in death by his brother, John (Marilyn) Godby.
Visitation will be on Friday, September 15, 2023, from 4:00 – 7:00 pm at the Sheridan First United Methodist Church, 207 E. 2md Street, Sheridan, Indiana. Funeral services will be held on at 2:00 pm on Saturday, September 16, 2023, at the Sheridan First United Methodist Church. Burial will follow at Crown View Cemetery in Sheridan, Indiana.
In lieu of flowers, memorial contributions may be presented to either the American Heart Association, or to the Sheridan Rotary Club.