Upstairs Downtown, Home Tour, Brewfest, Museum Day, Movie in Park, Jazz At Coxhall, Homecoming, More
By: Betsy Reason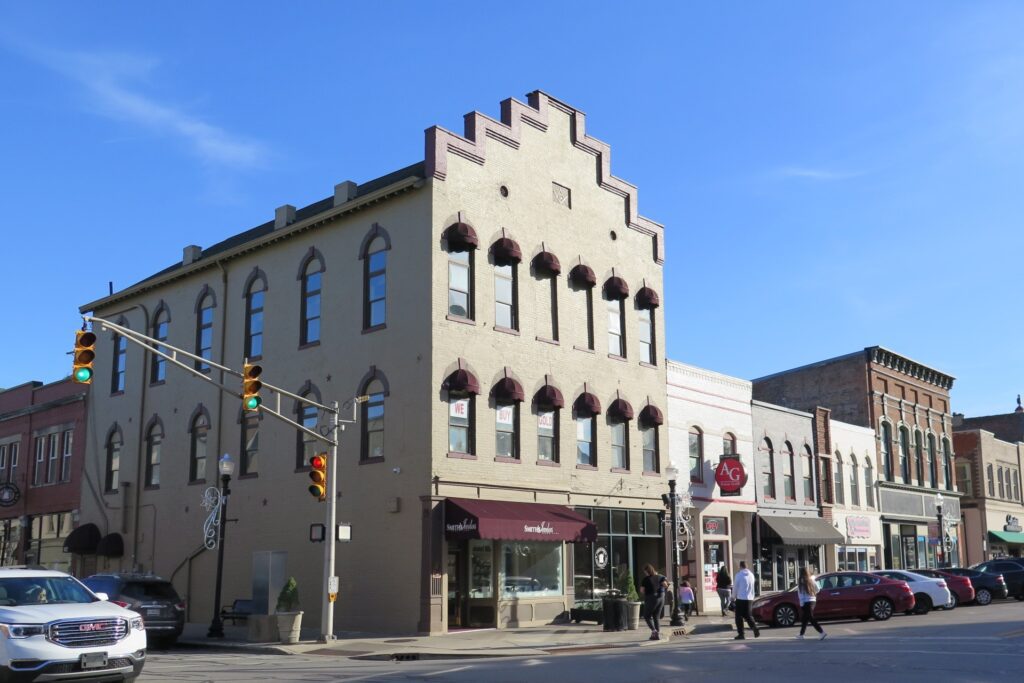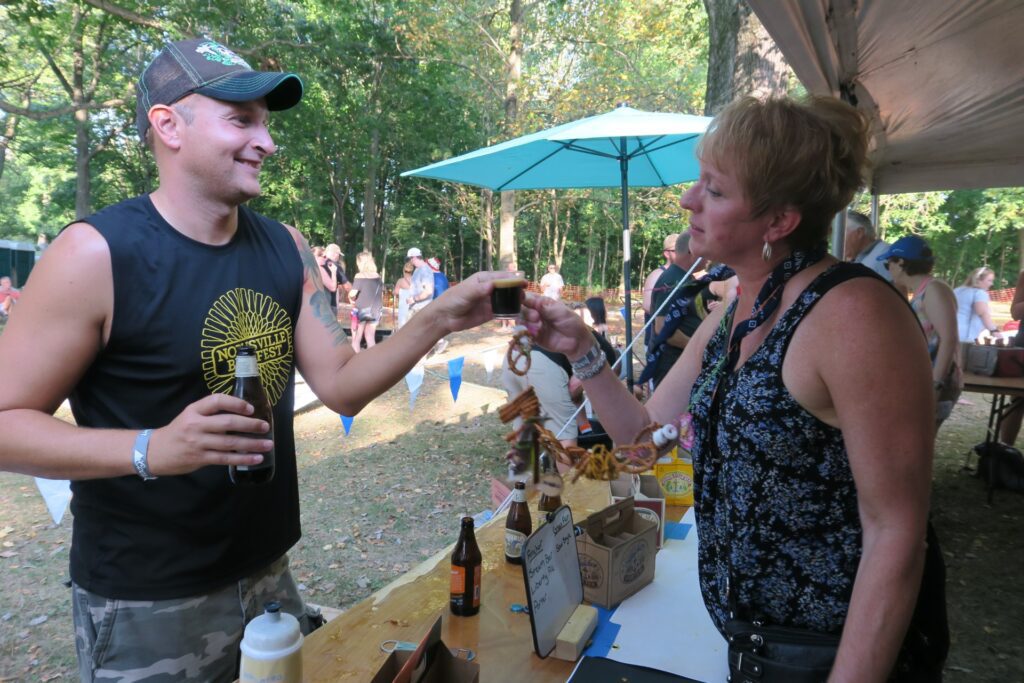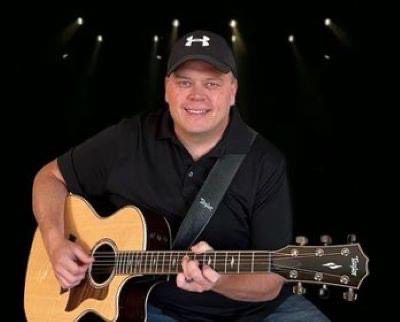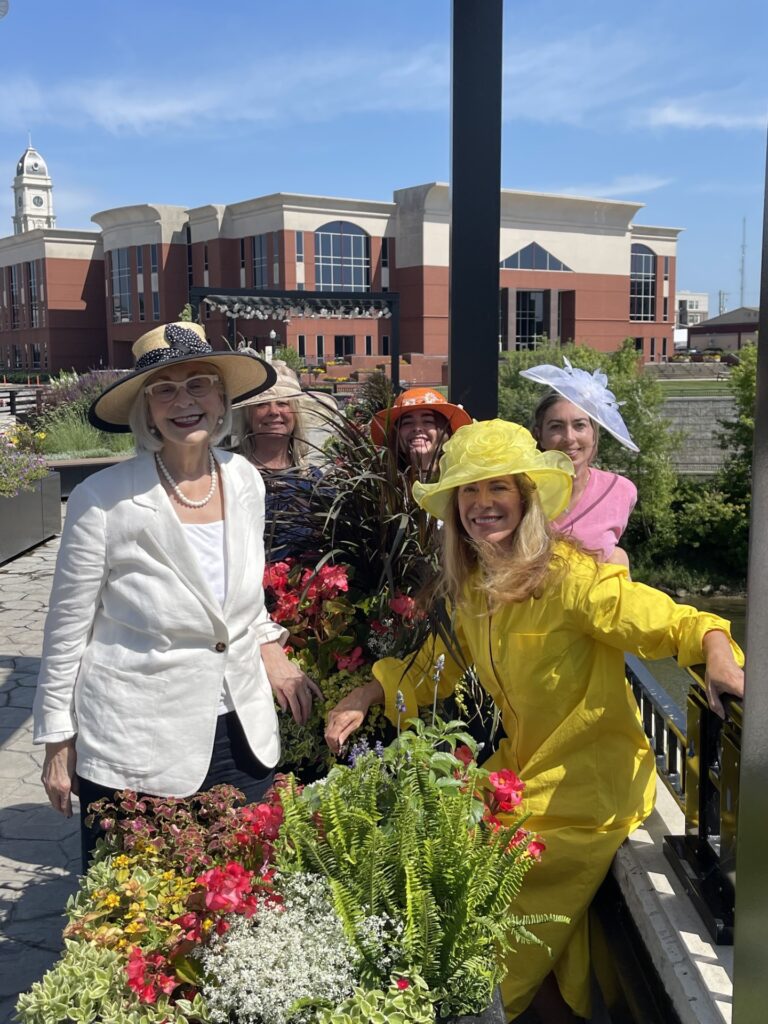 This is another crazy, busy weekend with things to do. So read all of the details for events in and around Noblesville with our Times list of 20 things to do this weekend and beyond:
Grab your lawn chair and find a place to watch the Noblesville High School Homecoming Parade, themed "Rio Carnival," which begins at 4 p.m. today and travels west on Logan Street and north on Ninth Street through downtown Noblesville. The NHS Millers vs. Zionsville Eagles Homecoming football game will kick off at 7:30 p.m. today at Beaver Stadium.
Join the first "N" Zone Noblesville High School Homecoming Tailgate Party before the Homecoming Football Game at 5 p.m. today under a tent next to Tailgate Town at Beaver Stadium. Admission is $10 at the door. Featuring burgers from Ford's Garage. Funds raised support Noblesville Schools Education Foundation.
Tour historic buildings on and around the Square during Noblesville Main Street's Upstairs Downtown from 5 p.m. to 9 p.m. today and Noblesville Preservation Alliance's 36th annual Historic Home Tour 10 a.m. to 5 p.m. Saturday. Buy a combo ticket for Upstairs Downtown and the NPA's Home Tour at www.preservationhall.org. NPA's Historic Home Tour in Old Town Noblesville features the Noblesville and Hamilton County Bicentennial, homes built during Noblesville's Gas Boom (1887-1907) on the northwest side of Old Town Noblesville, on Logan and Conner streets, with tickets and tour information at www.preservationhall.org, Buy a combo ticket for Upstairs Downtown and the Home Tour.
Join a Rooftop Party from 5 p.m. to 9 p.m. today during Linden Tree's open house at 10th and Clinton streets in downtown Noblesville, where Alexander's on the Square will play host to a cash bar on the roof overlooking downtown during Upstairs Downtown.
Travel to the countryside to hear live music with The Booze Hounds today; Hamilton County RISE Fest at 1 p.m. Saturday featuring Preset 57 at 1 p.m., Altered Vision at 2 p.m., Audio Hyjinx at 3 p.m., Board Meeting at 4 p.m., The Interim Project at 5 p.m. Rhino Down at 6 p.m. and Naptown Hepcats at 7:15 p.m., Infinity at 8:30 p.m., with food, silent auction, raffle, live music, proceeds and donations benefit Heart and Soul Clinic in Westfield, Children's Theraplay in Carmel, HopeAnchor & Crew in Noblesville and Hamilton County Veterans Corp in Fishers, with free admission. Lawn chairs and blankets invited, at Spencer Farm Winery in Noblesville. Visit spencerfarmwinery.com.
Enjoy live music with Jason Salyers today, Celtic Rain on Sept. 22 at Primeval Brewing in downtown Noblesville.
Noblesville Parks Federal Hill Movies in the Park, presented by Logan Street Signs & Banners feature "Top Gun Maverick (Rated PG-13, 131 minutes) today, free, lawn chairs and blankets invited.
Enjoy live comedy with James Camacho and featuring Aam Muller at 8:30 p.m. today, Sam Miller at 8 p.m. Oct. 17, at The Brick Room Comedy Club on Maple Avenue and Ninth Street in downtown Noblesville. Visit thebrickroom.cc for tickets.
Shop 8 a.m. to noon Saturdays at Noblesville Farmers Market at Federal Hill Commons in Noblesville, with the final Kids Day at the Market on Saturday. Fishers Farmers Market is open 8 a.m. to noon Saturdays through the summer at Nickel Plate District Amphitheater in Fishers.
Explore nature and history in new ways during Smithsonian Magazine Museum Day with free admission to Conner Prairie from 10 a.m. to 5 p.m. Saturday at the Fishers living history museum. Free admission made possible by Hamilton County Community Foundation with free tickets at connerprairie.org. Herencia Musical: A Music Journey Through Latina America explores Hispanic heritage, showcasing musicians and performers born in Colombia, Mexico, Peru, Puerto Rico and Venezuela, 11 a.m. to 2 p.m. Saturday. Head to the 1836 Prairietown as the outdoor areas are open 10 a.m. to 5 p.m. daily, during the 2023 season. The 40th annual Headless Horseman program tickets are also now on sale for Oct. 5-29.
The 14th annual Noblesville Brewfest is 3 p.m. to 7 p.m. Saturday at Forest Park in Noblesville, with all proceeds to benefit Forest Park Aquatic Center. Brewfest is put on by Friends of Central Pool, which partnered with the City of Noblesville in 1997 to save the pool from demolition. Advance sale tickets $45 through Sept. 15 and $55 day of event, with designated drivers admitted free. For tickets, go to NoblesvilleBrewfest on Facebook.
Central Indiana Vintage Vehicles car club invites car buffs to show off their vintage vehicles on the Courthouse Square during the weekly Saturday afternoon and evening Cruise-in. Lawn chairs and old-car conversations invited.
Wear your best derby-style hat and enjoy dinner, cocktails and an auction during Dinner on the Bridge of Flowers fundraiser benefitting Noblesville Bridge of Flowers and Noblesville Main Street from 5 p.m. to 8 p.m. Saturday on Logan Street's Bridge of Flowers in downtown Noblesville, featuring music by Edward Zlaty and his GM Horns Big Band. The night is dedicated to beautifying the historic downtown Noblesville. Cocktails at 5 p.m., dinner and remarks by Bridge of Flowers founder Dick Gordon at 6 pm. and live and silent auctions at 7 p.m. Tickets are $75 per person or $525 for a table of eight. Sponsorships start at $1,000. For tickets, sponsorships and to make donations, visit noblesvillebridgeofflowers.com.
Enjoy live music featuring Disagreeable on Saturday, Craig Thurston on Sept. 21, Jeff Brown on Sept. 23, Jason and Robin on Sept. 30 at Grindstone Public House in Noblesville.
Hamilton County Parks & Recreation presents free Concerts in the Centerpiece 2023 featuring jazz and R&B/soul performer Rodney Stepp on Sunday and R&B/soul performer Dream Slice on Sept. 24 at Coxhall Gardens in Carmel.
Noblesville Cultural Arts Commission presents a Vintage Film Series in The Lacy Arts Building, featuring "Magnificent Ambersons," 8 p.m. Sept. 23; and "The Shock," Oct. 28. Complimentary popcorn and beverages are offered.
Noblesville Parks and Recreation Department's free Concerts at the Commons will feature tribute bands: Trippin Billies (Dave Matthews Band tribute) on Sept. 23 at the amphitheater at Federal Hill.
Conner Prairie Deaf Heritage Day is 11 a.m. to 3 p.m. Setp. 28 with Luna Language Services' ASL interpreters placed throughout Conner Prairie.
Noblesville Schools Education Foundation's Driven to Give fundraiser with Tom Roush Lincoln will invite the community to test drive new Lincoln cars for a $30 donation for each five-minute drive with a goal of bringing 200 drivers starting at 4 p.m. Sept. 26 after school at Noblesville High School parking lot. Show up and participate. For more details, visit noblesvilleschools.org/foundation.
Noblesville Cultural Arts Commission presents Noblesville Shakespeare in the Park featuring "As You Like It," directed by Noblesville's Jen Otterman, 8:30 p.m. Sept. 27-30 at Federal Hill Commons, with free admission.
-Betsy Reason writes about people, places and things in Hamilton County. Contact The Times editor Betsy Reason at [email protected]. For Hamilton County Bicentennial events, visit www.hamcoturns200.com. Mark your calendar for 1-5 p.m. Dec. 3 for a Bicentennial Bash for the community at Ivy Tech. Also,