September 30, 1940, Thursday, October, 5, 2023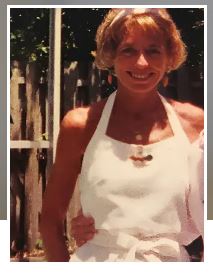 Colleen Williams-Beckner, 83, of Boynton Beach, Florida passed away Thursday, October 5, 2023 at the Hospice of Palm Beach County. She was born on September 30, 1940 to Frank E. Williams and Martha B. Williams in Noblesville, Indiana.
Colleen was a 1959 graduate of Noblesville High School and attended Purdue University post high school. After moving to Florida, Colleen worked in the Title Insurance field as a senior underwriter.
For many years, Colleen was active and involved in the annual Delray Affair in Delray Beach, Florida. She also loved her travels to Europe especially enjoying England and all things relating to Princess Diana and Queen Elizabeth.
Along with her work, Colleen loved her Florida life and friends. Special friends who assisted her in many areas of life during her later years were Kelly Callaway and Katie Jurinich.
Colleen is survived by her brother, James A. Williams of Cicero, Indiana and by nieces, Camey Williams and Mitizi Evans.
In addition to her parents, Colleen was preceded in death by her husband Al Beckner.
At this time no services are planned.