Earnest "Earnie" Kelly Hill
November 20, 1948, Wednesday, October 11, 2023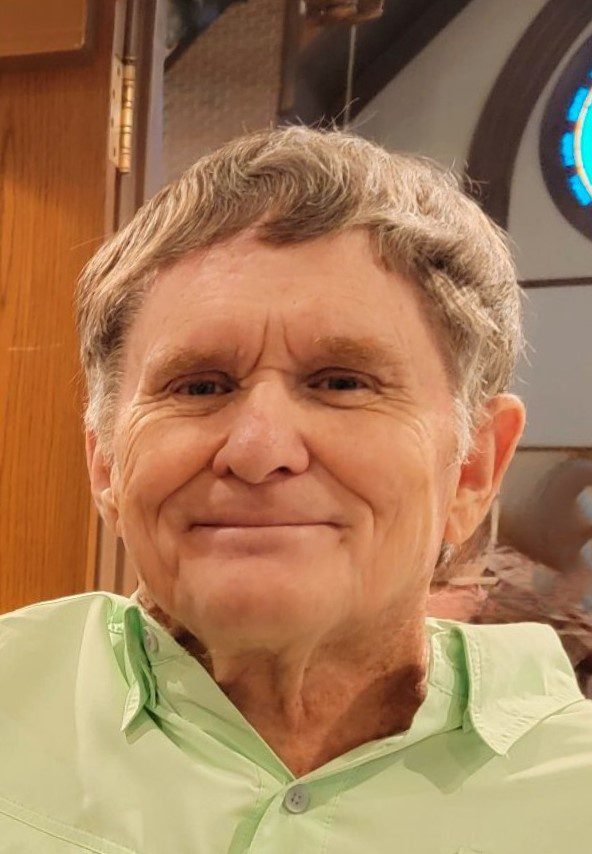 Earnest "Earnie" Kelly Hill, age 74, of Noblesville, Indiana, passed away on Wednesday, October 11, 2023, at the Roudebush VA Medical Center in Indianapolis, Indiana, following a brief illness. He was born on November 20, 1948, to the late Lee Earnest and Coral (Guymon) Hill, in Idaho Falls, Idaho.
Earnie was raised in Idaho Falls and attended the Idaho Falls School System, graduating with the Class of 1967 from Skyline High School. Earnie, as he was commonly known, married the former Katie Peterson Gustafson on August 30, 1997, in Idaho Falls, Idaho. They made their home in Idaho Falls prior to moving to Noblesville. He proudly served his country with the US Navy, completing basic electricity and electronics school, stationed with the USS Prairie in the Philippines. He was an active and proud member of the Hamilton County Navy Club, Ship #29, where he served as their chaplain, as well as an active member of the Honor Guard. As a member of the Booneville County Search and Rescue, he would make himself available for searches, dog training, water training, and many other areas of service.
Earnie loved being around young people, as well as the Older Americans. He was active in the Boy Scout Program in Idaho Falls, assisting his sons in the Eagle projects. He was also an assistant with his daughter's softball program. He attended church in Idaho Falls and Noblesville, serving as an usher, as well as a member of the choir. He enjoyed fishing and camping, especially at Birch Creek. Earnie was employed at the Good Samaritan Center in Idaho Falls, serving as their maintenance director for 30 years. He was also employed at Amazon, the Monon Recreational Center, and his local Menard's store.
Earnie is survived by his wife, Kathie; children, James (Nicci) Hill, Petrina (Devon) Johnson-Crosby, Justin Hill, and Kendra (Cayde) Curr; bonus sons, Richard (Jennifer) Gustafson, and Nathan (Alisa) Gustafson; grandchildren, Ashley (Blake) Webber, Cayden Hill, Cameron Hill, Keaton Hill, Kipton Hill, Kyndall Hill, Alex (Tracie) Johnson, Casey Johnson, Ethan Crosby, Katie Edwards, Ebony Edwards, Allison Edwards, Bubba Edwards, Cody Hill, Zack Hill, Jayde Curr, Jackston Curr, Jocelyn Curr, Logan Gustafson, Avery Gustafson, Brayden Gustafson, Mason Gustafson, Nolan Gustafson, and Adelyn Gustafson; great-grandchildren, Amethyst Edwards, Rwby Edwards, Arya Edwards, Ryett Webber, and Ruger Webber; brothers, Rodney (Linda) Hill, Jerry (Pam) Hill, Brian (Amy) Hill, and Troy (Jenny) Johnson; sisters, Charlene (Randy) Johnson, and Charlette (Merrell) Johnson; 2 uncles, Nels Guymon, and Marvin Guymon (Brenda); as well as several nieces and nephews.
A celebration of life will be held at 2:00 PM on Saturday, October 21, 2023, at Bethel Lutheran Church, 20650 Cumberland Road, Noblesville, Indiana, with visitation from 1:00 PM until the time of service. Reverend Doug Gast of Bethel Lutheran Church and Pastor Eric Gale of First Presbyterian Church will be officiating.
Military honors will be performed by the Hamilton County Navy Club, Ship #29 Honor Guard. Earnie will be laid to rest at Evergreen Memorial Cemetery in Crystal Falls, Michigan. Arrangements have been entrusted to Kercheval Funeral Home in Sheridan.