Headless Horseman A Bittersweet Tradition
By: Betsy Reason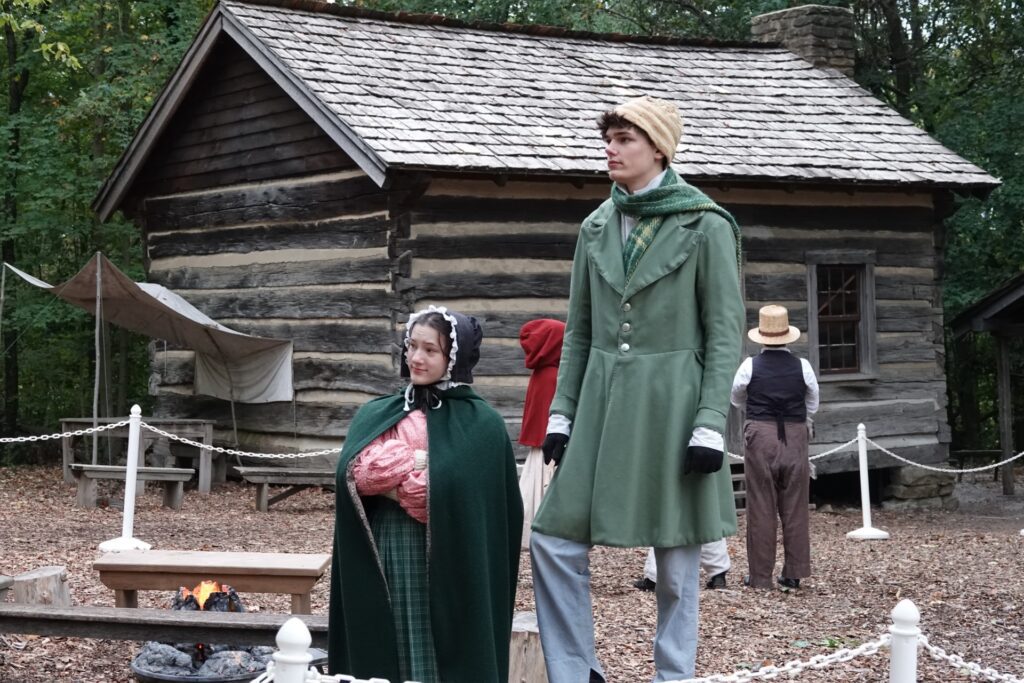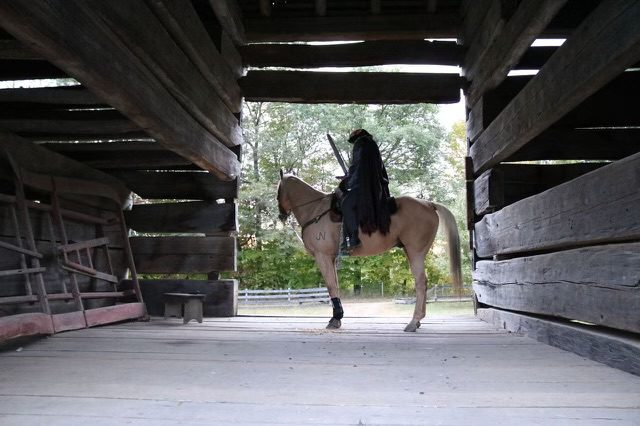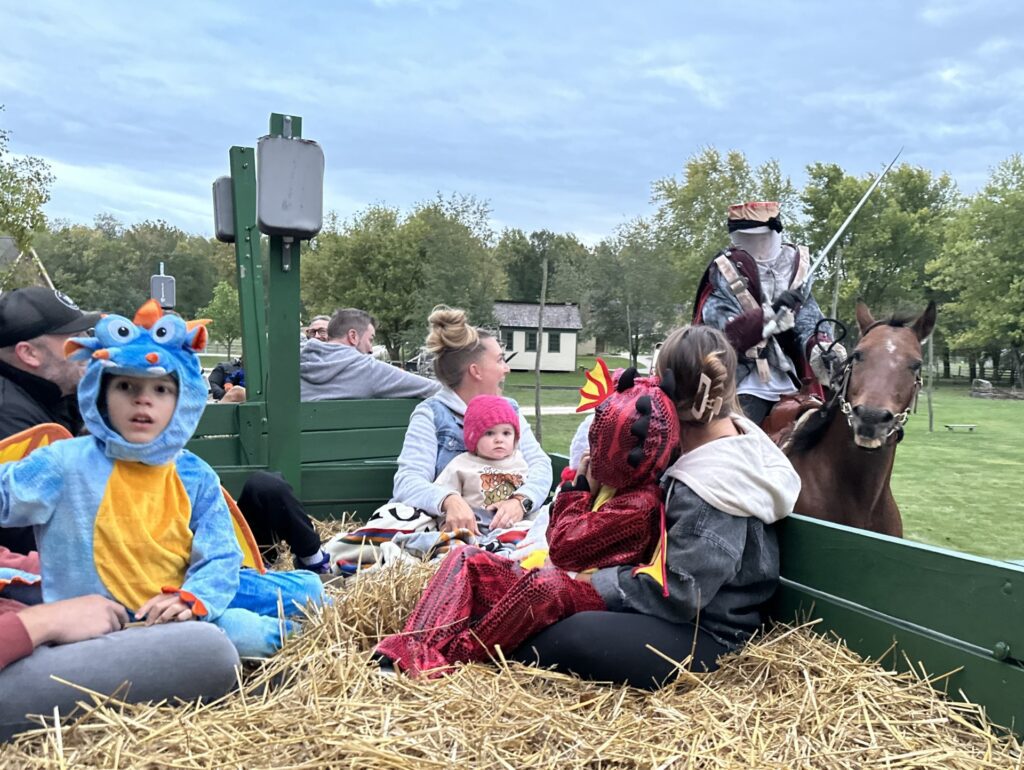 We have attended Conner Prairie's Headless Horseman Halloween festival every year since I can remember.
And we've taken our daughter there every year since she could put her mouth to a microphone to sing a Halloween song in Conner Prairie's former "scari-oke" karaoke.
This year was no exception.
But this year is bittersweet.
Our daughter, a high school senior, will fulfill her last shift this weekend as a Conner Prairie Headless Horseman youth volunteer. The final Headless Horseman Festival nights are tonight and Sunday.
While she will continue as a youth volunteer until the end of next summer after she graduates high school, this weekend is her last to be a youth volunteer at Headless.
She has been a Conner Prairie youth volunteer for six years. Every October, as part of the program, she volunteers at Headless Horseman. The first five years, she has mostly volunteered singing in the Brom Bones Chorus, in its seventh year and made up of 1836 costumed youth volunteers, ages 10-18, who act and sing for guests in the Headless Horseman Haunted Hayride line, which winds through Sleepy Hollow.
She has also volunteered at the Magnificent Midway games and the Tubing Hill, and this year for the first time, trying to diversify, has also volunteered as a Wagon Loader and one of the older youth who dress in 1836 costume and warn people to "Turn Back Now."
While our daughter has gotten to experience Conner Prairie Headless Horseman a little differently than nightly guests, at the end of the shifts, volunteers sometimes have the opportunity to take a Haunted Hayride to try to catch a glimpse of the Headless Horseman, just like guests do.
The Haunted Hayride is the most anticipated activity of the evening, where we get to see the Headless Horseman ride extremely close to our hay wagon. The ride is especially fun for kids, who are often in awe.
Besides Midway Games and Pumpkin Bowling, there are many ways to spend the evening there. Among my personal favorites are Stevens' Puppets Marionette Show, an annual tradition featuring a colorful, comical production of "The Legend of Sleepy Hollow." Another favorite is the clever Fortune Teller, who sits in a booth awaiting to share with visitors his quick-thinking predictions for the future when asked a question. And this year there was lots of fun Halloween music for the ears and dancing feet as a family band, Sweet Tunes, play two sets a night in teh Bayt Pavilion next door the Conner Prairie Alliance's Apple Store, which is Conner Prairie Alliance's primary fundraiser with proceeds to Promised Land and Prairie Pathways Campaign, is open nightly during Headless Horseman, but go get your apple cider slushies before the store closes at 9 p.m.
The Headless Horseman festival, which opened Oct. 5, and was open every Thursday-Sunday in October, will close for the season after the last Haunted Hayride this Sunday. Tickets are still available for the festival at connerprairie.org
Just being there at Conner Prairie brings back memories. When I was a journalist at The Noblesville Ledger, I brought with me a dozen employees each October to volunteer for the Headless Horseman festival. We were among businesses and organizations that worked the hayride wagons, assisting guests on and off, sold tickets at the gate, operated "The Legend of Sleepy Hollow" cartoon in the Bayt Pavilion and helped lead barn dancing in the Animal Barn.
While there is no longer barn dancing, there are a lot of new Headless Horsemen favorites, including an amazing 22,160-foot corn maze, which has received nationwide recognition. In this year's design, a Trail of Terror maze is open just during Headless Horseman. What else? The 1859 Balloon Voyage, sponsored by the generous Reynolds family and Reynolds Farm Equipment, takes rides each night during the festival, weather permitting. Plus, tickets are now on sale for Conner Prairie's Merry Prairie Holiday event Nov. 24-Dec. 17 and Dec. 21-22.
See ya there!
-Betsy Reason writes about people, places and things in Hamilton County. Contact The Times editor Betsy Reason at betsy@thetimes24-7.com.