Local Meijer Employee To Be Recognized By Westfield Fire Department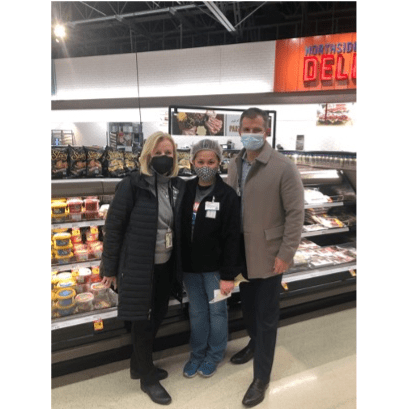 On Saturday, the Westfield Fire Department will be recognizing Meijer employee Gemma Hartnett for her unwavering support and tireless commitment to the department.
For the past two and a half years since the Westfield Meijer store opened its doors, Gemma has been the go-to helping hand for the Fire Department. She's been a constant source of support, directing special orders and assisting at various department events. In 2021, the FD struggled to find a reliable retailer that would help put massive food orders together for the firefighters. Gemma goes above and beyond to make their orders with special care from the platters, party trays and supplies.
Gemma has worked as the Westfield Meijer's Deli/Bakery Team Leader for 16 years, radiating positivity and community spirit. In fact, during the pandemic when Meijer was giving extra pay, Gemma saved it all to give to her country in the Philippines to feed families.
Photo courtesy of Meijer