September 12, 1946, Monday, October 9, 2023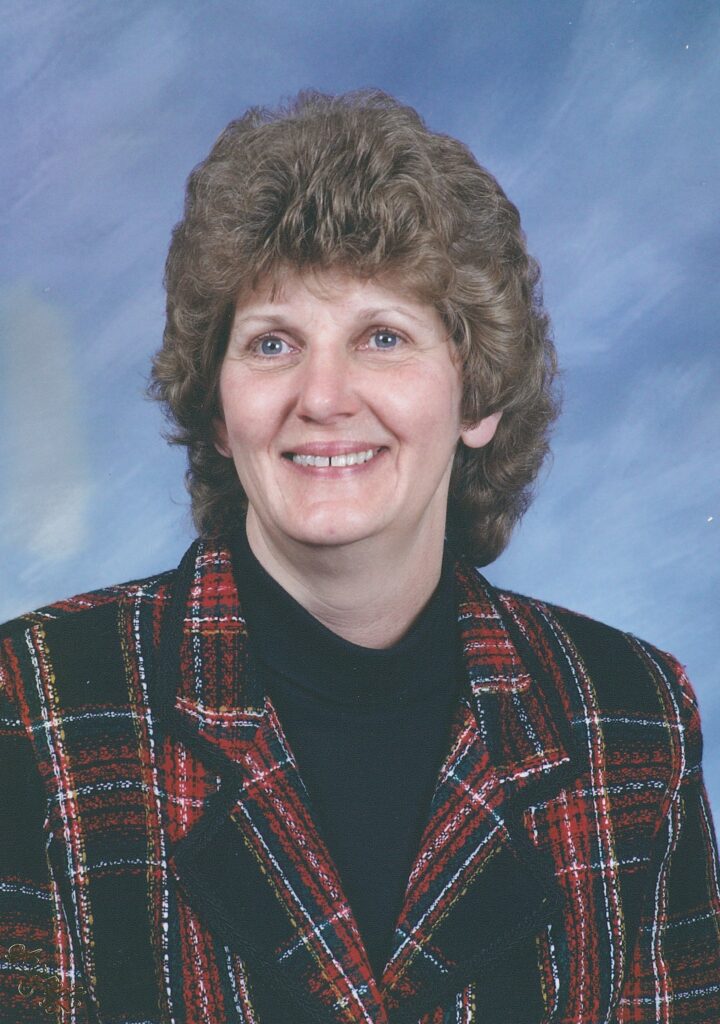 Nancy Carol Keesling, age 77, of Sheridan, Indiana, passed away on Monday evening, October 9, 2023, at Riverview Hospital in Noblesville, Indiana, surrounded by her loved ones. Born on September 12, 1946, in Lebanon, Indiana, she was the daughter of the late Charles A. Price, Sr. and Geneva M. (Hubbartt) Price.
Nancy was a member of the Sheridan First Christian Church, where she taught Sunday School and Vacation Bible School for many years. She was a 1964 graduate of Sheridan High School. During her high school years, she was the lead baton twirler for the Sheridan Marching Band. She competed in many twirling competitions throughout her career and was selected to be a member of the VanSickle Twirling Corps., giving her the opportunity of performing in numerous parades across the state. After working for Frozen Novelties in Frankfort, Biddle Screw Products in Sheridan, and Western Electric, it was time for a career change. Nancy, along with her husband Tuffy, managed McDonalds Hardware in Sheridan from 1979-1981. From 1981 onward, she worked at Price Heating and Air Conditioning. If you ever had the pleasure of visiting the hardware store or Price Heating when Nancy was working, you were always greeted with her friendly smile.
Nancy devoted herself to her family and delighted in being a Mema to her three grandchildren. She was a gifted storyteller and enjoyed regaling her children and grandchildren with tales of notable family events, especially the more humorous ones. She loved spending time in nature and instilled this into her grandchildren with family camping trips on her daughter's farm. These trips would also include her sisters and their grandchildren. Exploration was always encouraged, and no trip was complete without hiking along the creek and fishing in the pond. An avid reader, Nancy had a reputation for staying up into the wee hours of the morning to finish a good book. Her passion for reading has been passed down to her grandchildren. There was nothing better in this world the being a part of the of the Friday Night Sleepovers at Mema's house. Those nights were filled with card games, movies, crafts, plenty of treats, and memories that her grandchildren will never forget.
Nancy is survived by her son, Kent Keesling of Sheridan; 2 daughters, Karla J. Waitt (John) of Sheridan, and Karol L. Keesling of Whitestown; 3 grandchildren, Emily Waitt of Lebanon, Tennessee, Sarah Waitt of Sheridan, and Jack Waitt (Brittany) of Sheridan; sisters, Judith Ann Jessup (Billy) of Zionsville, and Linda Lou Williams (Jesse) of Sheridan; and her sister-in-law, Sherry Rose Price of Sheridan.
She was preceded in death by her parents, Charles A. Price, Sr., and Geneva M. (Hubbartt) Price; brother, Charles A. Price, Jr.; sister-in-law, Janet Rose Ottinger and her husband Floyd Ottinger; and by her husband, Kenneth Gray "Tuffy" Keesling on April 3, 1998. She and Tuffy were married on June 27, 1964.
A celebration of Nancy's life will be held at 11:00 am on Monday, October 16, 2023, at Kercheval Funeral Home, 306 E. 10th Street, Sheridan, Indiana. Pastor Michael Srblijan will be officiating.
In lieu of flowers, memorial contributions may be presented to the Sheridan First Christian Church.