December 24, 1996, Friday, October 13, 2023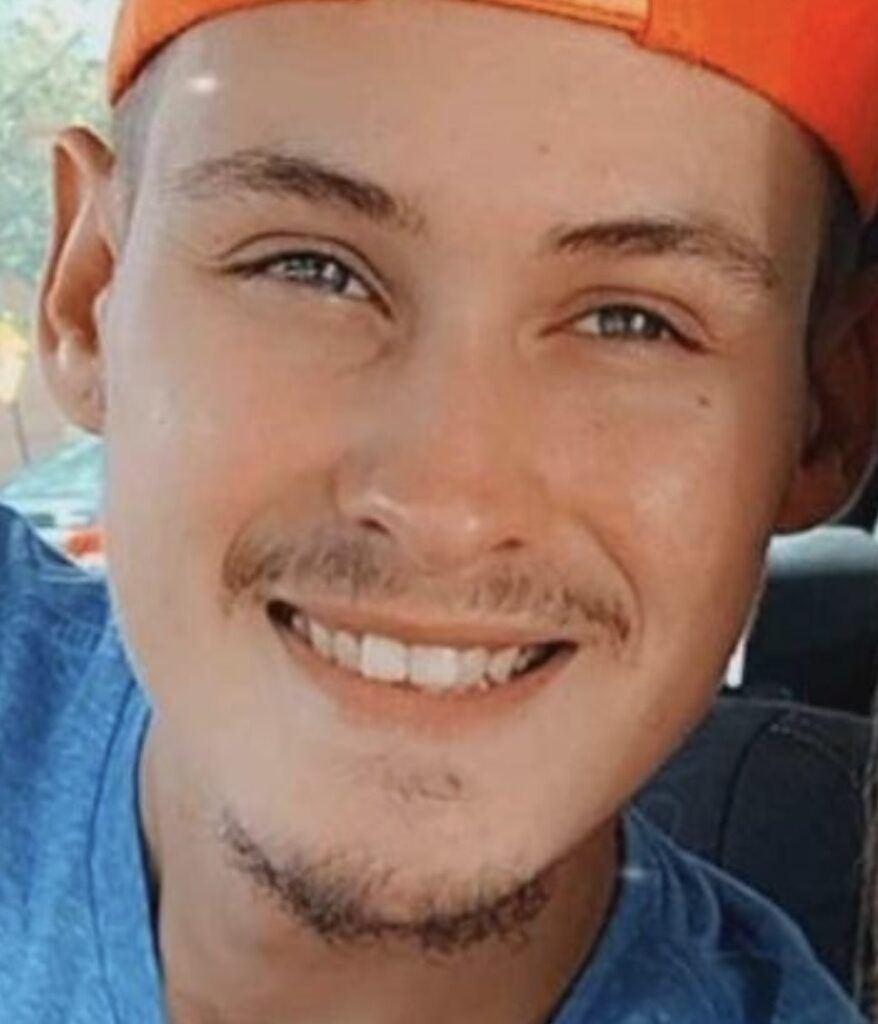 Travis Blackledge 26, of Lebanon formerly of Sheridan Indiana; passed away unexpectedly on October 13, 2023. He was born on December 24, 1996, to Dewayne and Regina (Woten) Blackledge in Noblesville, Indiana. Travis's father Dewayne preceded him in death. Travis worked for Aurora Parts and Service Network as a heavy machine operator.
He was quite a musician playing the guitar and drums, and he loved being outdoors, he was an avid fisherman and looked forward to camping especially sitting around the campfire. Family was important to Travis, he looked forward to attending family cook outs, and the outdoor games they would all play together.
Travis met and fell in love with Baylee (Moffitt) Blackledge, and they were married on February 1, 2021, in Westfield, Indiana.
He will be greatly missed by his loving family his wife Baylee, his son Austin Blackledge and stepson Emmett Barker, his beloved mother Regina Blackledge, his devoted sister Kaylee Blackledge, his loving grandmother Virginia Woten, his mother-in-law Brooke (Joshua) Moffitt, his father-in-law Sam (Cindy) Moffitt. His sister-in-law Shaylie (Richard) Haley, his brother-in-law Rylan Faucett, and sister-in-law Kalan (Josh) Merritt, along with his uncles and aunts, He also leaves behind several nieces and nephews.
Travis was preceded in death by his grandparents Harry and Virginia Blackledge, his grandfather Loyd Woten, and his uncle Danny Woten.
Services for Travis will be planned for a later date. Everyone is invited to sign the online guestbook, leave a condolence, or share a memory at fisherfunerals.com.
Fisher Family Funeral Services is honored to serve the Blackledge, Moffitt, and Woten Families.