Zany Comedy, Last Headless Rides, Live Music, Ham 'N' Beans, Trunk-Or-Treat, More
By: Betsy Reason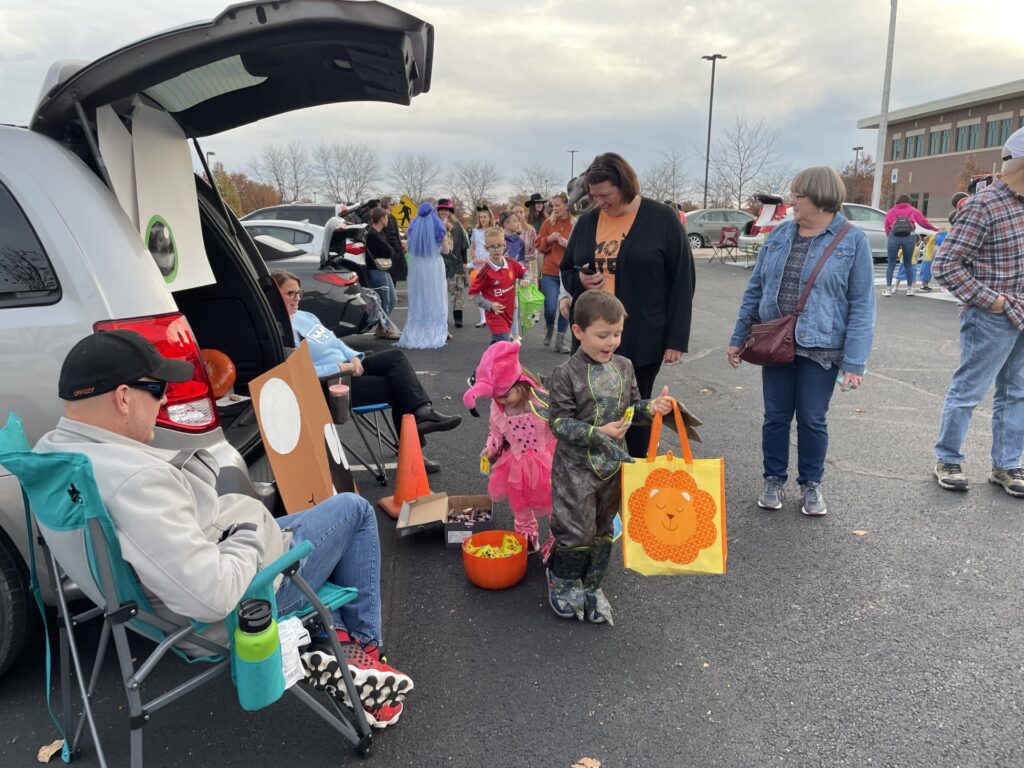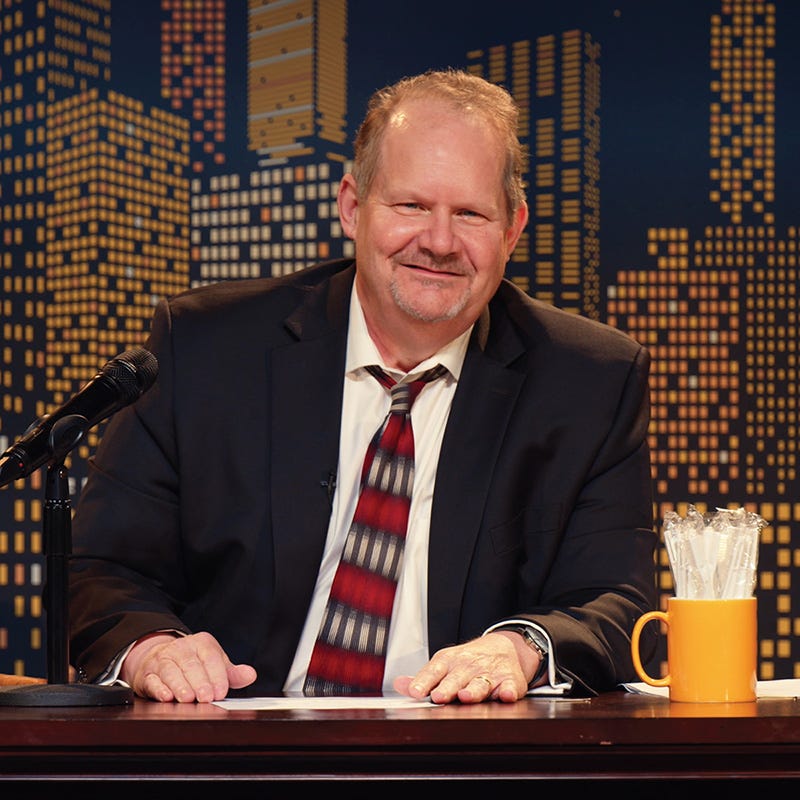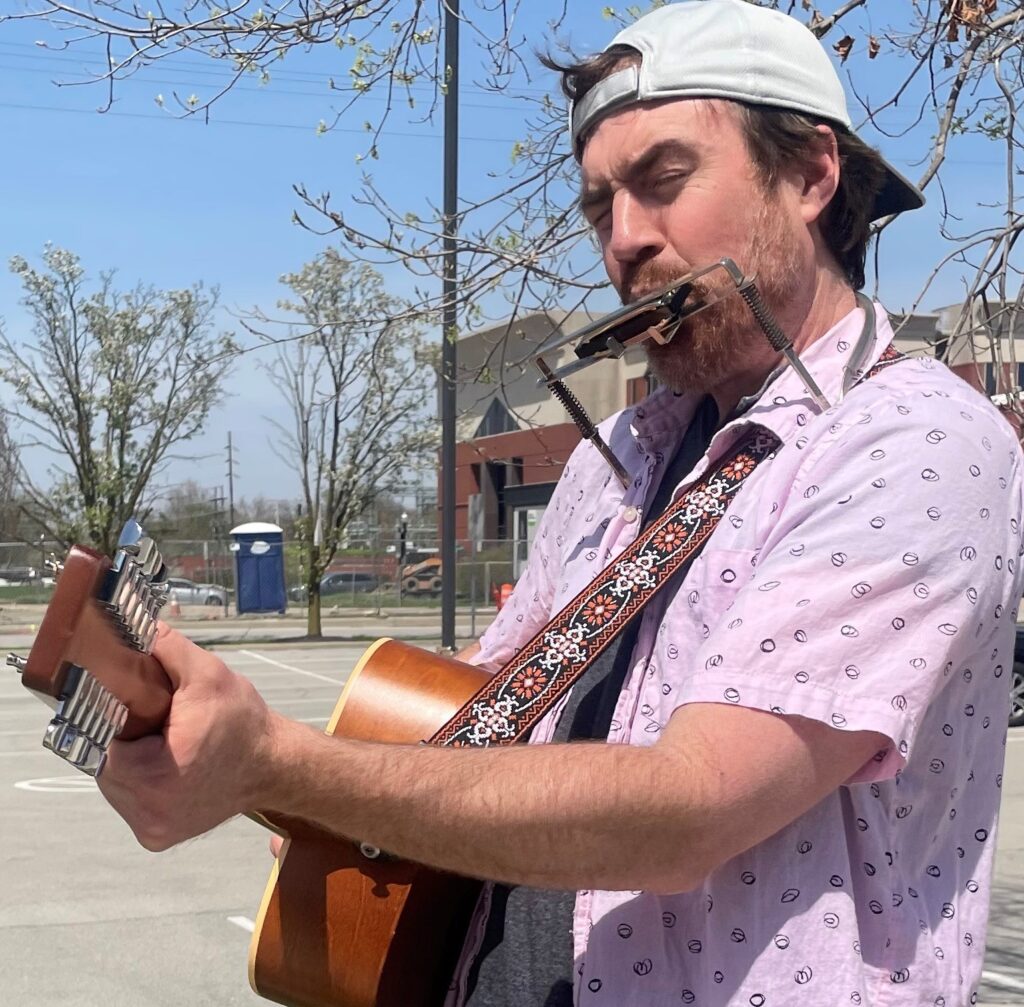 Halloween is around the corner with many fall and Halloween activities in and around Noblesville. So here's The Times' list of 25 things to do this weekend and beyond:
Bob Zany — well known from Bob and Tom, Dry Bar Comedy and a slew of national TV appearances — will perform at 7:30 p.m. today and Saturday at The Cat in Carmel. Nationally known comedian Dave Dugan of Carmel, who will open for Zany on Friday night, tells us this is a rare chance to see Zany in an intimate setting at a great theater. "Cannot recommend this show enough," Dugan said. Saturday night opener to be announced. For tickets, visit https://thecat.biz
Explore nature and history in new ways in 1836 Prairietown as the outdoor areas are open 10 a.m. to 5 p.m. daily through end of October. Tickets are available for the 40th anniversary of Headless Horseman outdoor Halloween program just now through Sunday at Conner Prairie in Fishers. Take the haunted hayride to see the Headless Horseman, stroll the Trail of Terror in the corn field, enjoy the Magnificent Midway, Barrel Train Rides, Sleepy Hollow Marionette Show, fortune telling, live music performances, magic show, food, and more. Apple Store is open all month. Reserve hayride times and buy admission tickets in advance at connerprairie.org. Merry Prairie advance tickets are also available.
Take a hayride to the pumpkin patch at Russell Farms in Noblesville, open daily through Tuesday also with corn maze, petting zoo, miniature golf, kids activities, bounce houses, pedal tractors, country store and more. Admission is $12.50-$15. For schedule, visit https://www.russell-farms.com
Travel to the countryside to hear live music with Nora Reese at 6:30 p.m. today, Jeff Day at 6:30 p.m. Saturday, Anneliese & Ali at 7 p.m. Nov. 4, The Booze Hounds at 7 p.m. Nov. 11, Ciara Hasket at 7 p.m. Nov. 18 at Spencer Farm Winery in Noblesville. Visit spencerfarmwinery.com.
Enjoy live music with Andy Schomburg at 7 p.m. today, Ghosts on Maple on Saturday, Jason Salyers on Nov. 3, Robert Folfe Feddersen at 8 p.m. Nov. 4, The Dead Squirrels at 7 p.m. Nov. 10 at Primeval Brewing in downtown Noblesville.
Enjoy live comedy with Emily Davis, Evan Frenz, Tennah McDonald, James Sanders at 8 p.m. today and Juan Avellano, Max Haddad, Val Werner at 8 p.m. Saturday, with host Mairead Thomas both nights, at The Brick Room Comedy Club on Maple Avenue and Ninth Street in downtown Noblesville. Visit thebrickroom.cc for tickets.
Hop aboard the Nickel Plate Express for an array of excursions, including upcoming BBQ Express and Reindeer Express coming up.
Central Indiana Vintage Vehicles car club invites car buffs to show off their vintage vehicles on the Courthouse Square during the weekly Saturday afternoon and evening Cruise-in. Lawn chairs and old-car conversations invited.
Enjoy live music featuring Disagreeable on Saturday and Nov. 4, Craig Thurston on Nov. 2 at Grindstone Public House in Noblesville.
Dare to take the fourth annual Cicero Haunted Trail today and Saturday at Red Bridge Park, with kid-friendly hours 4:30-7:15 p.m. and frightening hours 7:30-10 p.m. All proceeds benefit Cicero Parks.
Enjoy Halloween Trunk or Treat at 5 p.m. today at Heritage Woods of Noblesville.
Ultimate Halloween Hits aficionados will want to attend Halloween Music Bingo at 7 p.m. today at Pinheads and Alley's Alehouse in Fishers. Prizes to win and free to play, with all ages welcome.
Come out to Grand Junction Plaza in Westfield for "Halloweentown" Movies in the Plaza at 7:30 p.m. today with free entertainment
Dare to enter Prime Car Wash in Fishers, which has been transformed into a Tunnel of Terror, 8 p.m. to 11 p.m. today and Saturday and 7 p.m. to 10 p.m. Sunday for $20 per carload.
Board the Nickel Plate Express for Trick or Treat on the Rails vintage 1956 train at 2 p.m. Saturday in Forest Park. Embark on a 65-minute journey down the historic Nickel Plate Road while dressed in your Halloween costume. Children can collect candy from a few special characters during the ride. Tickets include a pumpkin donut and fresh apple cider. Visit www.nickelplateexpress.com.
Celebrate Hallloween 10 a.m. to 2 p.m. Saturday at the Nickel Plate District Amphitheater during a Boo Bash with live music and entertainment, food trucks, games and activities for kids. Costumes encouraged.
Wayne-Fall Lions Club invites the community to attend a Ham & Bean Dinner 4:30-7:30 p.m. Saturday at the Club, at Deshane Ave., and Victory Chapel, featuring ham and beans, cornbread, cole slaw, desserts and drinks and hot dogs, all for a donation for Lions Club Christmas for families in this area who need assistance.
Visit Noblesville High School Theatre's Trunk or Treat night 5 p.m. to 7 p.m. Saturday in the parking lot at Noblesville High School, where high school theater students will play host to this evening for all little ghosts and goblins.
Visit First Presbyterian Church of Noblesville's free Trunk-or-Treat event 5 p.m. to 7 p.m. Saturday in the church parking lot. Kids are encouraged to wear costumes and enjoy trunk-or-treating and a make-n-take craft, music, movie and a brown bag hotdog dinner.
Several local musicians will perform their favorite murder ballads for your Halloween enjoyment when Noblesville Preservation Alliance presents "Murder in Noblesville" at 7 p.m. Saturday at NPA's Preservation Hall. Musicians include: John Gilmore, Gary Wasson, Mike Stewart, Molly Milton, Jamie Dumas, Tim Fike, Zoe Majors and Steve VandeWater. Tickets are $10 at the door or online at preservationhall.org
Noblesville Cultural Arts Commission presents the final show in a Vintage Film Series in The Lacy Arts Building, "The Shock" at 8 p.m. Saturday, with complimentary popcorn and beverages.
Come for trick-or-treating or decorate your trunk and bring candy to share during Noblesville First United Methodist Church's annual Trunk or Treat event 4 p.m. to 6 p.m. Sunday at the church. Prizes for the most creative trunks. Sign up to decorate your trunk, volunteer or donate candy at NoblesvilleFirst.com/trunk
Enjoy Halloween Bingo and wear your best costume at 8:30 p.m. Tuesday at the Noblesville Moose Lodge.
Noblesville American Legion Riders Post 45 invites the community to its third annual trunk-or-treat 5:30-8 p.m. Tuesday in the parking lot of the new Legion at 273 S. 8th St., Noblesville. Community invited to check out the Legion's new building. The Legion always has plenty of candy leftover that the Legion sends to troops via the Noblesville Police Department. The kids always enjoy trunk or treating with the motorcycles. Public welcome.
Join a Halloween Westfield Ghost Walk 8 p.m. to 9:45 p.m. Oct. 31 in downtown Westfield. Tour filled with stories of ghosts of the Underground Railroad and those who helped them escape mixed with modern day gangsters and mischief. Reservations required at fareharbor.com
–Betsy Reason writes about people, places and things in Hamilton County. Contact The Times Editor Betsy Reason at betsy@thetimes24-7.com. Official Trick-or-Treat hours on Oct. 31: 5:30 p.m. to 8 p.m. Noblesville; 5-8 p.m. Arcadia, Carmel and Westfield; 6-8 p.m. Cicero, Fishers and Sheridan.