Big Ten honors Boilermakers duo; coach earns HOF selection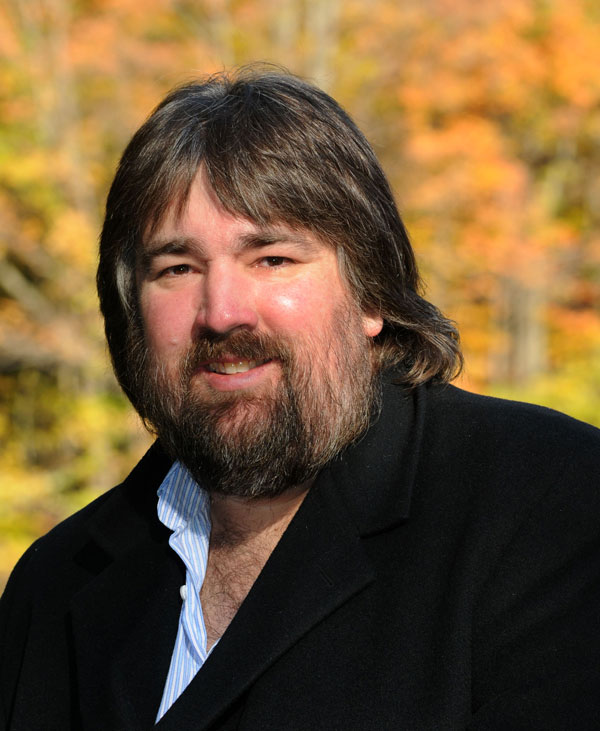 Any sports fan who doesn't think the name on the front of the jersey matters, look no further than Purdue and the Indiana Pacers in the past couple of weeks.
The Pacers were hosting the Los Angeles Lakers and LeBron James. It appeared the Pacers were going to pull off a last-second victory when rookie Chris Duarte appeared to be fouled on a game-tying 3-pointer.
No whistle.
The Lakers went on to win 124-116 in overtime behind eight of James' season-high 39 points. A day later, the NBA confirmed to The Indianapolis Star that a foul should have been called.
Had it been James taking the game-tying shot, what are the odds a foul would have been called on the Pacers? The same odds as betting on the sun rising in the east every morning.
And then there's the Boilermakers, who looked primed to be No. 1 in the Associated Press college basketball poll for the first time when No. 5 Duke beat No. 1 Gonzaga. Earlier that week, Gonzaga had dominated No. 2 UCLA so one would think when Nos. 1 and 2 lose, No. 3 moves up?
Not in the ESPN-dominated world of college basketball, the network which promotes the Blue Devils like it does the New York Yankees and Boston Red Sox. The happy Duke players hadn't left the court when the drumbeat began. Duke deserves to be No. 1.
As it turns out, the pro-Duke bandwagon did Purdue a favor by putting the Blue Devils No. 1 and Purdue No. 2 going into the Big Ten/ACC Challenge.
Tuesday night's game at Mackey Arena with Florida State probably would have been a blowout anyway but an emphatic 93-65 victory sent a message that Purdue is for real.
Ohio State, no doubt motivated by playing the nation's top-ranked team on its home floor, overcame a terrible first half to upset Duke about two hours later.
Barring a letdown Friday in the Big Ten home opener against an Iowa team that either can't or won't play defense, Purdue will sit atop The Associated Press poll Monday.
No matter the ranking, the facts and figures coming from the Boilermakers are stunning.
Purdue is one of three teams in the last 20 seasons to score 80 or more points on 50 percent or better field goal shooting and better than 35 percent from 3-point range in seven consecutive games. The others were the 2005 national champion North Carolina and the 2010 Syracuse team that climbed to the top of The Associated Press poll.
The Boilermakers have trailed for a total of 22 minutes and 53 seconds in their first seven games.
Purdue is the Big Ten's most successful team in the Challenge at 12-9. The Boilermakers have won seven straight home games in the event by a combined 114 points (16.3 ppg.)
Over its last 100 games at Mackey Arena, the Boilermakers are 90-10.
In the 97-40 victory against Omaha, Purdue went on a 29-0 run that Purdue Athletic Communications officials believe is the largest run in school history.
The Boilermakers were called for no fouls during the first half against Omaha, a school record as well.
Sophomore center Zach Edey, Purdue's leading scorer at 16.9 per game, has scored 118 points in 130 minutes. Extended to a full 40-minute game that's an average of 36.3 points.
Purdue coach earns Hall of Fame selection
Matt Painter likes to joke about how mediocre his playing career was at Purdue.
But as a guard at Delta High School and later the Boilermakers' choice to succeed Gene Keady, Painter's basketball life has been an unqualified success.
Painter is among the headliners in the Indiana Basketball Hall of Fame's 60th class, which was announced Tuesday.
Painter set the Delta career scoring (1,497) and assists records, capped by a senior season that saw him set the single-game scoring record while averaging 27.7 points, 9.6 rebounds and 7.4 assists per game. He was a 1989 Indiana All-Star.
In 17 seasons as Purdue's head coach, Painter already is the school's third-winningest coach behind Keady and Ward "Piggy" Lambert. As of Wednesday, Painter is 355-184 at Purdue with 12 NCAA Tournament berths, three Big Ten Conference regular season championships and a Big Ten Tournament title.
Painter was the 2019 NABC National Coach of the Year and leads his league peers with four Big Ten Coach of the Year awards.
Big Ten honors for Purdue duo
For the second time in four years, a Purdue athlete is the Big Ten's Richter-Howard Receiver of the Year.
David Bell, one of three finalists for the Biletnikoff Award as the nation's best receiver, joins former teammate Rondale Moore (2018) to earn that honor. Bell leads the Big Ten in catches per game (8.5) and receiving yards per game (116.9). With 1,286 yards, Bell is 21 shy of John Standeford's record for a single season. Bell already owns the record of 17 career 100-yard receiving games.
Junior defensive end George Karlaftis was selected first-team All-Big Ten by the conference coaches and media as well.
He is the first Boilermaker defender to earn first-team All-Big Ten honors since defensive tackle Kawann Short in 2012.
Karlaftis is a semifinalist for the Chuck Bednarik Award after leading Purdue in tackles for loss (11.5), sacks (5), forced fumbles (3), fumble recoveries (2) and quarterback hurries (8).
Quarterback Aidan O'Connell was selected second-team All-Big Ten by the coaches and media. O'Connell ranks third nationally with a 73.5 percent completion rate. He is on track to set both the Big Ten and Purdue single-season completion percentage records.
O'Connell has thrown for 3,177 yards and 23 touchdowns. During his past five games, O'Connell has completed 76.5 percent of his passes for 18 touchdowns and no interceptions. The last Purdue quarterback to earn either first- or second-team All-Big Ten honors was Kyle Orton in 2004.
Five Boilermakers on each side of the football earned honorable mention. Center Gus hartwig, guard Tyler Witt and tackle Greg Long are joined by tight end Payne Durham and wide receiver Milton Wright.
Purdue's much improved defensive unit is represented on the honorable mention list by linebackers Jaylan Alexander and Jalen Graham, tackle Branson Deen, safety Cam Allen and cornerback Dedrick Mackey. Kicker Mitchell Fineran also earned honorable mention status. The transfer from Samford became only the third Purdue kicker to make at least 20 field goals in a season.
Indiana senior linebacker Micah McFadden was a second-team selection by the coaches and media. McFadden recorded a team-leading 77 tackles. Tight end Peyton Hendershot was a third-team choice by the media.
Defensive end Ryder Anderson, cornerback Jaylin Williams and tackle Matthew Bedford received honorable mention.
Kenny Thompson is the former sports editor for the Lafayette Journal & Cou­rier and an award-winning journalist. He has covered Purdue athletics for many years.