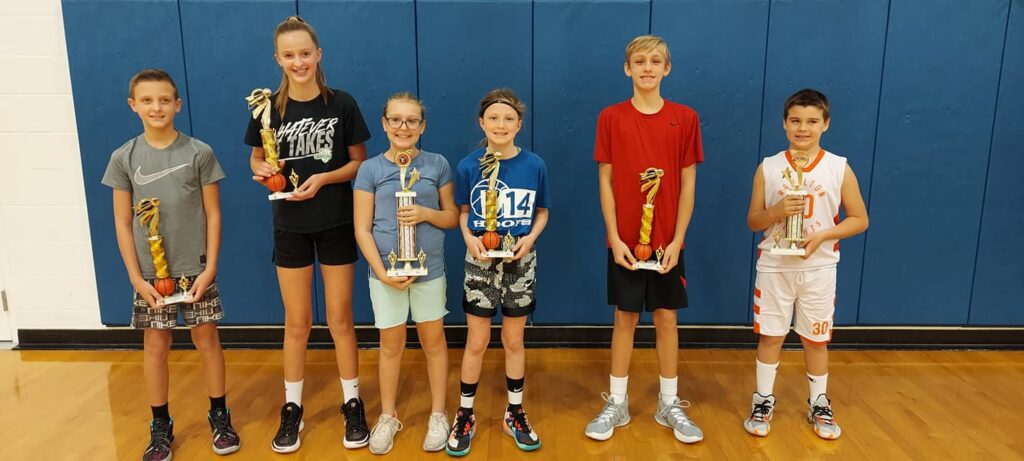 The 50th Elks Hoops Shoot local contest took place Sunday morning at the Boys & Girls Club. Six winners were decided from some outstanding shooters.
In the girls' divisions, Ellie Miller knocked down 17 of her 25 free throw attempts to run away with the 8-9 age group. Rylie Spurgis hit 8 free throws to win the 11-12 group. The 12-13 yr. old winner was Presley White, who made 19 shots.
The boys' competition was even more competitive. Bentley Huber won the 8-9 group by making 19 free throws. In the 10-11 yr. old group Austin White drilled 18 free throws and won in a playoff over Talon Tedder. And in the thrilling 12-13 age group Adam Yeary and Logan Sumpter both made 24 out of 25 attempts. Adam earned the victory by making all five of his playoff free throw attempts, while Logan made 4 out of 5.
The champions will advance to compete in the West Central district competition at Greencastle's McAnally Center on Jan. 8, 2022.