Noblesville Schools unveils Duke Energy Community Room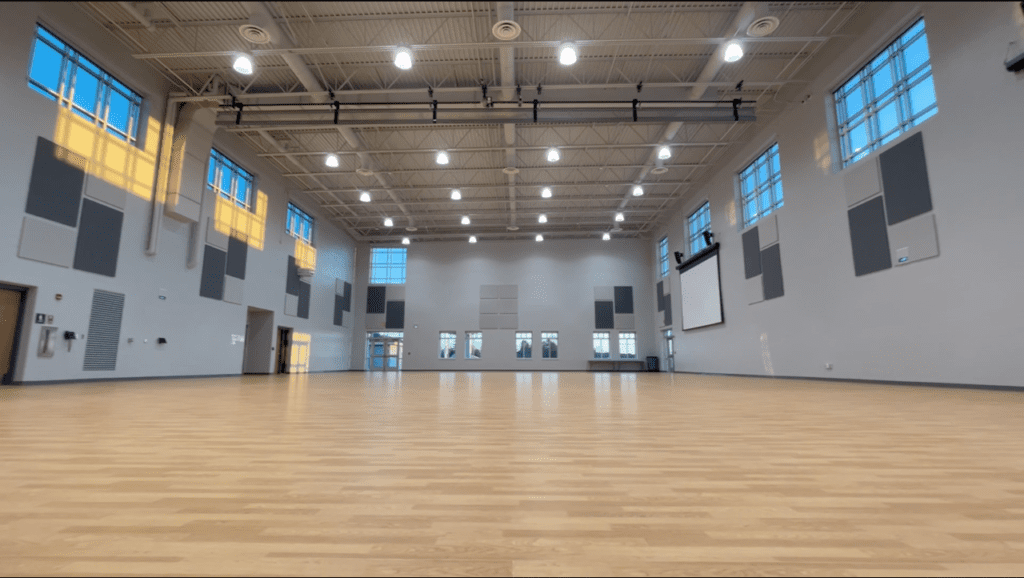 Noblesville Schools has announced the naming of the Duke Energy Community Room, located in the new Noblesville Schools Community Center.
Duke Energy is supporting the 7,500 square foot multi-purpose room, and the school and community members it serves, through a $22,500 investment over the next three years.
The space, designed for community meetings, practices and receptions, is equipped with hard surface flooring, technology, and high ceilings that can be used as one open space or separated for multiple groups. The room also opens directly into Noblesville High School's new Beaver Stadium.
"Powering the vitality of our communities is at the heart of our work at Duke Energy," said Duke Energy Government and Community Relations Manager Mark LaBarr. "We're proud to support this state-of-the-art community center for Noblesville Schools, which will serve as a gathering place for school activities, sports gatherings, classes and community events for years to come."
"These dollars provide a meaningful impact in support of students, and we are so thankful for our strong and long-standing partnership with Duke Energy," added Marnie Cooke, Noblesville Schools director of marketing and communications. "With the community scheduling more than 14,000 hours of programming every year in our facilities we expect this room to be very popular."
Noblesville Schools offers several philanthropic and promotional opportunities across a wide variety of price points in support of academics, athletics, performing arts and more. Organizations interested in partnering with Noblesville Schools can contact Adriann Young in the Department of Marketing and Communications [email protected] (317) 773-3171