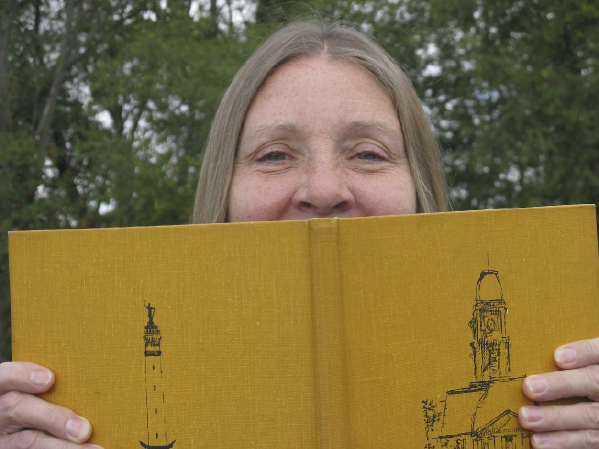 Four years ago, when I wrote a column about the Spanish influenza epidemic of 1918, it just seemed like an interesting chapter in our county's history. It never occurred to me then that a few years later we'd be dealing with our own pandemic.
While there are differences between the two outbreaks, there are also some similarities. Take the subject of masks and mask mandates.
I recalled from the earlier research that masks were used in some places to fight the flu, but I was a little hazy on Hamilton County's history with them.
Since that's such a hot topic today, I decided to go back and revisit old Noblesville Daily Ledgers to see how county residents felt about wearing masks in 1918.
Now I know why I didn't remember more — I couldn't find anything in the Ledger about masks actually being worn in this county.
Other aspects of the flu were covered decently enough — illnesses and deaths were regularly reported — but in general, more space was devoted to the war in Europe than the war against disease at home.
Most articles on the flu dealt with its impact rather than methods used to prevent its spread. The only really detailed preventative information to appear in the Ledger was a State Board of Health order published at the beginning of the epidemic in early October.
That order called for a temporary ban on all public gatherings. Spitting in public places was also prohibited. Street cars, interurbans and railway passenger cars were to keep their ventilators open regardless of cold temperatures and were to be thoroughly cleaned after each trip.
Although the directive stated that a cloth or paper handkerchief should be held over a person's face when coughing or sneezing, masks weren't mentioned.
I don't know if the Ledger's lack of coverage on masks means county residents didn't wear them, or if the newspaper simply didn't feel that aspect of the epidemic was worth reporting.
That certainly wasn't the case in other Indiana cities.
Some communities, like Seymour and Martinsville, required masks only in certain settings (theaters, pool rooms, barber shops, etc.,) but others, such as Indianapolis and Fort Wayne, endured periods when masks were mandatory in all public places.
During the latter part of November, 1918, any Indianapolis businesses or theaters caught admitting people without masks ran the risk of being closed.
Selig's, an Indianapolis dry goods store, reminded shoppers to wear their masks in its newspaper ads, while The Outlet, "Indiana's Largest Men's Store," went a step further, providing customers with a free mask at its main entrance.
Some large conventions and meetings were still held, but attendees had to be masked.
The November 25, 1918, Ledger noted that Noblesville resident Fred J. Hord went to a "monster men's meeting" at the African American Y.M.C.A. in Indianapolis to hear the dean of Howard University speak. Upon his return, Hord reported that everyone in the record-breaking crowd sported a flu mask.
Fort Wayne was really serious about masks. People were arrested there for failing to comply with the city's mask mandate.
To help residents abide by the mask order, the Fort Wayne Sentinel printed the Red Cross' directions for making flu masks at home.
This involved taking a piece of gauze, either medicated or plain, and folding it several times. The initial instructions for the mask required some sewing and tape, but a later version was simply fastened with a safety pin at the back of a person's head.
Did the masks help? It's debatable. (One newspaper pointed out that people were trying to use coarse mesh to shut out a germ so tiny it could only be seen by a microscope.) Thankfully, today we have better masks AND vaccines.