Jennifer Annette Ehle (Mills, Sylvester)
Jan. 28, 1968 – Feb. 21, 2022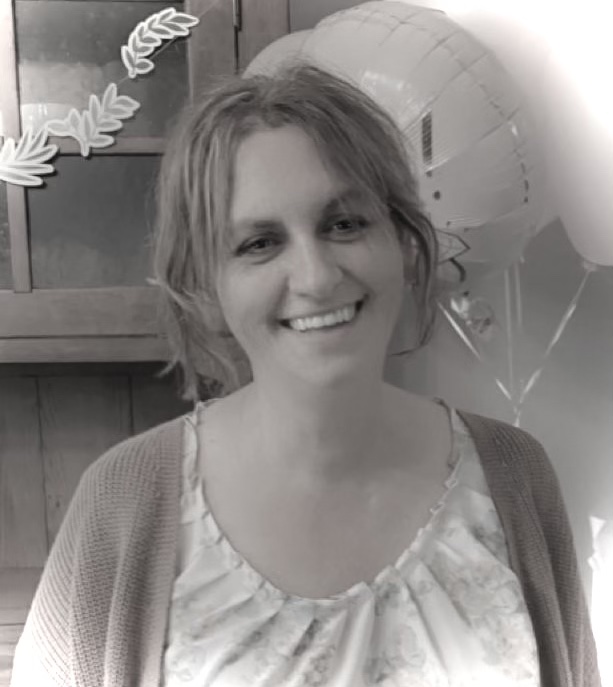 Jennifer Annette Ehle, who was already an angel on Earth, gained her heavenly wings on Feb. 21, 2022. While the absence losing her brings overwhelming grief to those who loved her and whom she loved, we know she was simply too good for this world. She loved the Lord; she was a shining example of God's grace and the teachings of Christ. She embodied Christ and lead by example in Love. She was a selfless, kind, considerate, intentional, loving, funny, clever, artistic, smart and courageous woman.
It is an understatement to say that she was a devoted mother, grandmother, and wife. She lived to enjoy the company of her family and to plan special and wonderful moments for us to enjoy. She was giving, always buying, or making the most thoughtful and insightful gifts for those she loved. She could choose the best gifts because she knew our true hearts better than anyone. She was there for those she loved at the drop of a hat, without question, hesitation, or expectation. She was so exceptionally proud of her children and grandchildren. She taught love, compassion, understanding, and forgiveness. She encouraged us in everything and taught us to follow our dreams no matter what. She never missed an opportunity to be there for all of our special events.
She was an expert homemaker. She taught us how to make a home cozy, make ordinary things special, make holidays memorable and that taking care of one another was of the highest priority. She had flawless taste, creating beauty wherever she went. Her presence in a room provided light, comfort, and joy. She was everyone's confidant and the truest friend we will ever know. She was an amazing cook, she delighted in sharing her recipes and food with her family. She believed you showed love through a warm home cooked meal, and we tasted it in every crafted dish.
She was highly intelligent. She had a Master's in Business Administration and was pursuing her PhD. She was well read and loved reading. Her favorites were mystery books like Sherlock Homes, and adventure books such as Into Thin Air. She always shared her love of books with her children and grandchildren, filling their homes with many, many cherished books.
She was artistic, with a creative heart. She was a published writer. She wrote wonderful children's poems and stories. They were a delight to all that read them. She loved to sketch and paint with watercolors. She would create beautiful woodland animals and flowers that were filled with whimsy, playfulness and beauty. Her eye for beauty was unmatched. She loved music and taking pictures of her grandchildren. She loved nature, and gardening. She taught us to love flowers and helped us plant our gardens. Her love and passion were contagious.
She was married just a little less than a year ago to the love of her life, John. They were soulmates. She took so much joy in being married and being his wife. They loved in a world of their own. She loved his witty sense of humor. She was a total comedic and loved to laugh and make others laugh. She was married on the first day of spring in Tennessee last year. She adored him; she told her family that being with him made everything wonderful, and special. She waited her whole life to find a true love, and she found that in John.
As a person, mother, grandmother, and wife she was exceptional. She was the standard for living like Jesus, being thoughtful, being considerate, and most importantly loving with everything she had.
Survivors include her husband John Ehle; sons Nicolas Mills (Shawna Mills) and Nathan Mills (Morgan New); daughters Monica Hayes (Nicholas Hayes) and Sara Mikac (Erik Mikac); grandchildren Aidan Hayes, Liam Hayes, Mandi Mills, Hayden Mills and Henry Mikac.; brother Lee Sylvester (Stacy Sylvester); and sister Marilyn Harris (Grady Harris).
Waiting to greet her in Heaven is her mother, Georgia Sylvester, and her brother, Mark Sylvester.
One of her favorite quotes was "At times the world may seem an unfriendly and sinister place but believe that there is much more good in it than bad." ― Lemony Snicket. We thank her for being the reason we could believe this.
Visitation is scheduled to be held from 11:00 a.m. to 1:00 p.m., with services at 1:00 p.m., on Tue., March 1, 2022 at Randall & Roberts Fishers Mortuary, 12010 Allisonville Road, in Fishers. Burial will be at Odd Fellows Cemetery in Martinsville, Ind. Condolences can be made online at www.randallroberts.com.