Noblesville's Homegrown Department Store: A History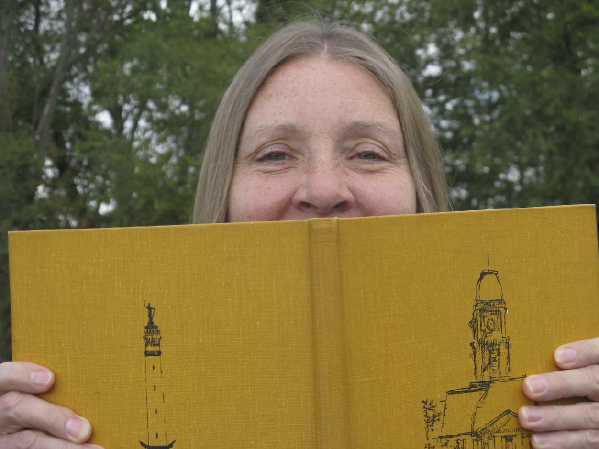 Sixty years ago this week, Noblesville's homegrown department store, the Craycraft Dry Goods Co., closed its doors for good.
In announcing the closing, the January 2, 1962 Noblesville Daily Ledger observed that 1962 would have been Craycraft's 95th year in business.
I'm afraid they were a little off. In digging through the old newspapers I discovered the firm would actually have been 90.
The Ledger apparently based its calculations on 1867, the year founder Daniel Craycraft arrived in Noblesville. However, Craycraft didn't enter the dry goods trade immediately upon moving here. He initially worked as a photographer for a year or so, and for three or four years after that he was a partner in the Vestal & Craycraft drug store.
It wasn't until 1872 that he opened a variety store on the northeast corner of Logan and North Ninth Streets (the future site of the American National Bank.) There, he sold a little bit of everything from toys, to glassware, to buggy whips, to "Fancy and Staple Groceries."
In October of 1880, the store moved into its permanent home, the first building east of Citizens' Bank. (The bank occupied the southeast corner of Conner and South Ninth Streets.)
According to the August 25, 1905, Enterprise, Craycraft's variety store narrowed its focus to dry goods about ten years after the move. (Dry goods stores generally sold toiletries, notions, ready-to-wear clothing and yard goods, but no hardware or groceries.)
When Daniel Craycraft died in 1902, his 21 year-old son, George, took over the reins. Luckily, George had already decided to follow in his father's footsteps and had just finished up his studies at a business school back east.
Two years later, George sold half interest in the store to head clerk Eugene Osbon and for a few years the store was known as "Craycraft & Osbon."
(There's a neat photo in the Ledger's 100th anniversary tabloid of a crowd standing in front of the Craycraft & Osbon store, waiting for $100 worth of pennies to be tossed from the roof as part of a sales promotion.)
After Osbon's exit around 1910, Craycraft's once again became a family concern.
George's brother, Albert, joined the business in 1911, and following George's death in 1940, he and George's sons, George, Jr. and David, ran the company until it closed.
In addition to the main Conner Street location, Craycraft's opened The Annex ( "a budget price, ready-to-wear store") on the north side of the square in 1932 and from 1948 to 1956 the three Craycrafts and Albert's son-in-law, Charles Lyon, operated an appliance store, Craycraft-Lyon, Inc.
Craycraft's main store was remodeled four times, the last time in 1950 when it took over the building once occupied by the bank.
I remember Craycraft's, but I was so young my memories of it are a little hazy and confined mostly to things a kid would think worth noticing, like the water fountain, the open tables filled with merchandise and the balcony.
Albert Craycraft noted in John Foland's "Remembrances" that the balcony was added so they'd have a place to sell Victrolas and Victor records. They also installed soundproof rooms where customers could listen to the records.
(Incidentally, the whole Craycraft family was quite musical. George, Sr., and Albert both played in small orchestras and many Noblesville children took piano lessons from their sister, Edith Craycraft Hovey or from Albert's daughter, Mary Lyon.)
My main memory of Craycraft's is of the shoe department. George Thom, who ran it, grew up down the street from my mother and "Uncle George" was the only person Mom trusted to fit me with shoes. Even if Craycraft's only lasted 90 years, that's still an amazing run for one business.