Noblesville Students Take Top Spot at Entrepreneur Pitch Competition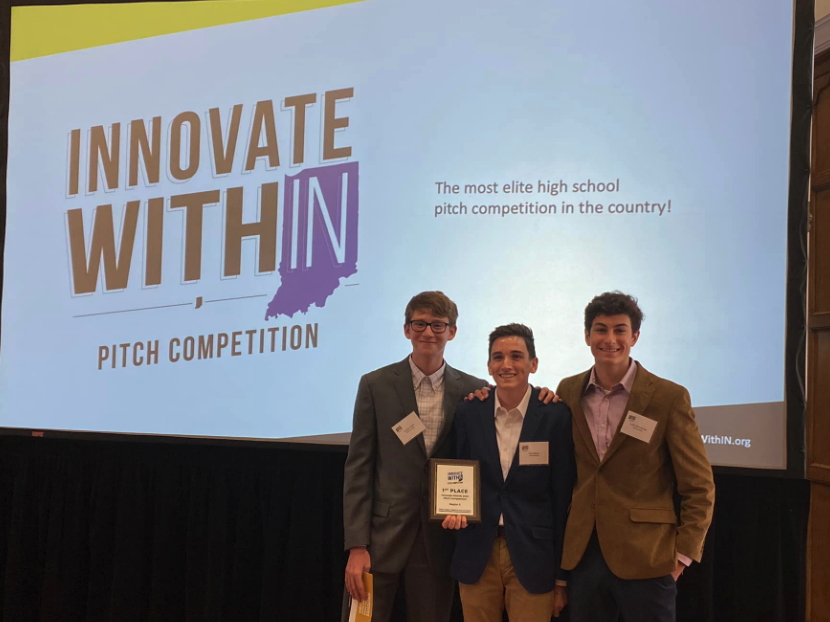 Noblesville High School students Landon Swift, Gus Nance and Luke Shinneman won the regional Innovate WithIN entrepreneur pitch competition, held recently at Purdue University.
The NHS engineering students each received $1,000 for their win that can then be used towards developing their project or education. They will now advance to state competition on June 10.
Their project is a combination lift system and "airbag" designed to help get motorized wheelchairs into the cargo bay of an airplane and keep them safe during flight.