NPD Amphitheater Announces Schedule for 2022 Fishers Summer Concert Series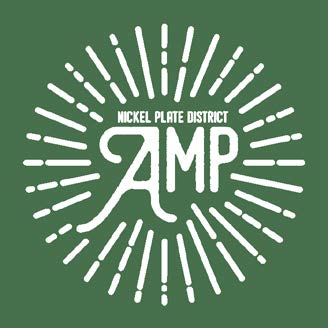 The Fishers Summer Concert Series, hosted by Fishers Parks, will return this summer with national and local performing acts at the Nickel Plate District Amphitheater (6 Municipal Drive) in the heart of downtown Fishers. The concert series includes free community concerts on Tuesday nights, presented by IU Health Fishers; ticketed weekend shows featuring national touring acts; and free Wednesday lunchtime concerts presented by Meyer Najem. The series will conclude with the return of the popular two-day Blues Fest on Labor Day weekend.
The 2022 season lineup includes:
The Community Concert Series starting June 7. These shows will run from 7 – 9 p.m. and are free to the public, no tickets required.
Tuesday, June 7: Cool City Band
Tuesday, June 14: Mike & Joe
Tuesday, June 21: White River Wind Symphony Orchestra
Tuesday, June 28: Dave & Rae
Monday, July 4: Fool House
Tuesday, July 12: The Big '80s Tribute Band
Tuesday, July 19: My Yellow Rickshaw
Tuesday, July 26: Toy Factory
The Ticketed Concert Series, starting June 18. Each show begins at 8 p.m., and tickets are on sale at npdamp.com.
Saturday, June 18: Houndmouth
Saturday, July 16: Colony House, with special guest Joe Hertler & The Rainbow Seekers
Friday, August 5: Waxahatchee, with special guest Liam Kazar
Friday, August 19: The Main Squeeze
Saturday, August 27: Lawrence
The Wednesday Lunchtime Concerts, starting June 1. These concerts will run from 12 – 1 p.m. each Wednesday at Central Green, 1 Municipal Drive. These are free to the public, no tickets required.
Wed, June 1: Mr. Daniel
Wed, June 8: Old Coyote Band
Wed, June 15: Jump & Hop
Wed, June 22: Steve Fulton
Wed, June 29: Jennasen
Wed, July 6: Mr. Daniel
Wed, July 13: Steven's Puppets
Wed, July 20: Kyle Bledsoe
Wed, July 27: Steven's Puppets
Additional Shows:
Friday, June 24: Spark!Fishers Friday Night Concert — Uptown Funk
Friday, September 2 – Saturday, September 3: Fishers Blues Fest – to be announced. Follow the NPD AMP on Instagram and Facebook for the latest announcements.
No outside alcohol is permitted at the NPD AMP. Vendors will be available on site to purchase refreshments. Chairs and blankets are welcome. Learn more and purchase tickets at www.npdamp.com.
The Nickel Plate District Amphitheater (NPD AMP) is an outdoor music and event venue located in the heart of Fishers, Indiana in the Nickel Plate Cultural District. The NPD AMP is one of Central Indiana's premier outdoor music and event venues and is open year-round. The NPD AMP stage can accommodate performances from a simple acoustic set to a 4,000-person concert. The latest acts and events can be found at npdamp.com or by following @npdamp on Facebook and Instagram.
Fishers Parks create a community of exploration and discovery for all ages. Whether you are looking for the perfect summer camp, a makerspace to tinker, a night to let loose, or the perfect spot to unplug, our parks and activities are made for making memories. With 24 park properties totaling over 591 acres, 131 miles of nature and multi-use trails, and vibrant events throughout the year, find your next adventure with Fishers Parks. Learn more at playfishers.com and find updates on Facebook, Twitter, and Instagram.
The City of Fishers is located in Hamilton County and was named #1 Place to Live in the US by Money Magazine in 2017. Under the leadership of Mayor Scott Fadness, Fishers is known as a smart, vibrant, and entrepreneurial city through its neighborhood development, dedication to supporting high-growth companies, and innovative city processes. With a population of 91,832 (2017), Fishers is one of the fastest growing communities in Indiana and has received national accolades for entrepreneurship, livability, and safety.