Little Big Ten History On Firing Football Coaches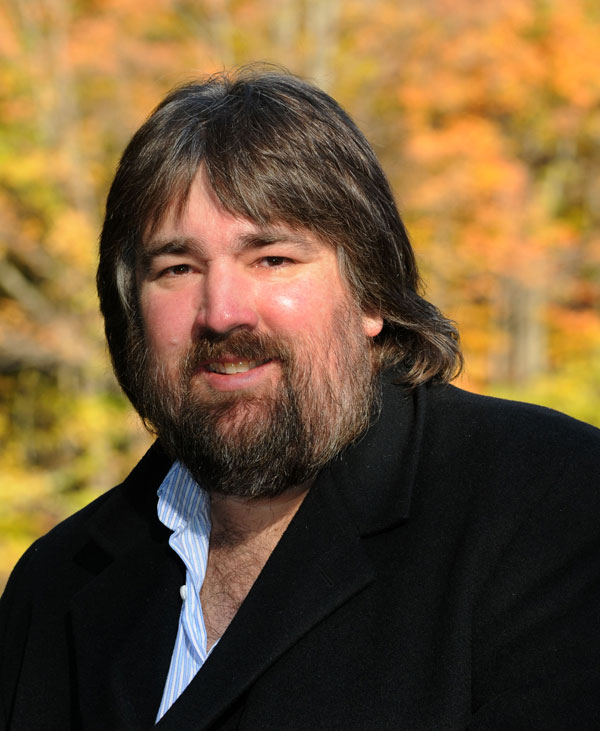 The inevitable came three weeks early for Scott Frost, who got a $15 million going away present from Nebraska athletic director Trev Alberts on Sunday.
Alberts decided not to wait for a reduced buyout of $7.5 million on Oct. 1 after the 45-42 debacle in Lincoln last Saturday. On a day of upsets in college football, Georgia Southern's win was trumped only by Appalachian State's victory over then-No. 6 Texas A&M and Marshall winning at Notre Dame.
Call it the Frank Solich Curse at Nebraska, named after Hall of Fame coach Tom Osborne's handpicked successor in 1998. A 9-3 record in 2003 and a six-year mark of 58-19 wasn't good enough for athletic director Steve Pederson.
Pederson said he would not "let Nebraska gravitate into mediocrity" and would not "surrender the Big 12 to Oklahoma and Texas."
Pederson was fired in 2007 after his choice to replace Solich, former Oakland Raiders coach Bill Callahan, lost the Homecoming game to Oklahoma State 45-14. Callahan was dismissed weeks later by new athletic director Osborne, departing with a 27-22 record.
Ironically, Osborne in 2010 ceded the Big 12 to Oklahoma and Texas by joining the Big Ten.
His choice to replace Callahan was Bo Pellini, whose personality turned off fans despite four 9-4 seasons and three 10-4 seasons.
Apparently not learning from history, new athletic director Shawn Eichorst fired Pellini and replaced him with Oregon State coach Mike Riley. A 19-19 record ended Riley's stay in Lincoln. Riley outlasted Eichorn by just a few months. The athletic director was fired by chancellor Ronnie Green for lack of success in football.
Frost also outlasted the athletic director who hired him. Bill Moos was the second-highest paid Big Ten athletic director at $1 million but retired in June 2021 after seeing the Cornhuskers finish fifth in the Big Ten West Division for the third consecutive season.
Whatever happened to Frank Solich? He became the winningest coach in Mid-American Conference history, retiring in 2020 with a 115-82 record at Ohio University.
The desire of administrators and fans for their football programs to reach the next level is nothing new. It happened at the state's two Big Ten Conference schools in recent memory.
The Associated Press called Bill Mallory a victim of his own success when Indiana fired Mallory before the end of the 1996 season. His 69-77-3 record remains the record for wins by an IU football coach. Bo McMillin went 63-48-11 before taking on another lost cause in 1948, the Detroit Lions.
The Hoosiers had five winning seasons in 40 years before Mallory came to Bloomington. Six bowl games and an 8-4 record in 1993 had some IU fans actually paying attention to football in addition to worshipping Bob Knight.
"If you've studied Indiana football, we've always been in that lower third," athletic director Clarence Doninger said in 1996. "Bill got us above that. A lot of our fan base said that's not enough.
"So the person that comes in is not going to have the chaos Bill had when he was here."
Former IU quarterback Cam Cameron did not come close to Mallory's success. Eighteen wins, 47 losses over the next five seasons. Cameron wasn't helped that Purdue (Joe Tiller) and Minnesota (Glen Mason) were far more successful hires at the same time.
From 1997 to 2013, the Hoosiers amassed a football record of 64-134 (.323 winning percentage) under Cameron, Gerry DiNardo, the late Terry Hoeppner, Bill Lynch and Kevin Wilson.
Some Purdue fans grew weary of not playing enough Jan. 1 bowls despite Tiller leading the Boilermakers to an unprecedented 10 postseason games in 12 years. Others complained of predictable offenses, claiming they could call the play from the stands or their living rooms before the snap.
The cry of "we need someone to take Purdue to the next level" finally wore down the late Morgan Burke, who tried for the second time to use his coach-in-waiting strategy.
Joe Tiller to Danny Hope in 2008-09 was no Gene Keady to Matt Painter transition a few years earlier. The next level at Purdue turned out to be one giant leap downward. Hope was fired in 2012 after a victory against Indiana with a 22-27 record and one bowl victory.
Then came Darrell Hazell, arguably the worst football coach in Big Ten history. Nine victories in his 42-game tenure, the same number of victories achieved by Jeff Brohm in 2021.
Next time someone suggests their favorite school or team needs to reach the next level, remind them to enjoy the good times. They don't last forever in sports.
Big Ten basketball schedules out
Before most college basketball seasons, the release of the Big Ten schedule is fuel for scrutiny and analysis over which school received a favorable draw.
Such hand-wringing is likely a futile effort as September heads into its second half.
Indiana's Trayce-Jackson Davis, Purdue's Zach Edey and Michigan's Hunter Dickenson – each second-team selections – are the only returning players among the All-Big Ten's top 17 selections.
All three are preseason All-Americans for 2022-23. Edey earned a second-team nod from College Hoops Today on Monday. As a sophomore, Edey averaged 14.4 points and seven rebounds. The 7-4 Canadian led the Big Ten in field goal percentage (64.8) a year ago.
However, the question marks surrounding each of the usual championship contenders prevent drawing conclusions about whether the Big Ten did Purdue a favor by opening league play at home for the fifth consecutive season (Minnesota, Dec. 4) and setting up a likely 2-0 league start with a trip to Nebraska six days later.
The tough stretch for Purdue seems to begin following a Jan. 2 home game against Rutgers. Five of the next seven are away from Mackey Arena, notably Penn State at the Palestra in Philadelphia. Nebraska and Maryland break up the string of games at Ohio State (Jan. 5), at Michigan State (Jan. 16), at Minnesota (Jan. 19) and at Michigan (Jan. 26).
Purdue tunes up for its game at Indiana on Feb. 4 with home games against Michigan State and Penn State. Indiana comes to Mackey Arena on Feb. 25.
Some Indiana fans aren't too thrilled with the idea of a two-and-one-half week schedule that begins with North Carolina coming to Bloomington (Nov. 30), heading to Rutgers (Dec. 3), playing Arizona in Las Vegas (Dec. 10) and a virtually guaranteed loss at Kansas on Dec. 17. A home game with Nebraska on Dec. 7 is the only breather in this time period.
That stretch is probably when the rest of the Big Ten will learn if Indiana can shoot from outside or if it will be overly reliant again on Jackson-Davis and Race Thompson inside.
By the numbers
Purdue wide receiver Charlie Jones leads the nation's Football Bowl Subdivision schools with 21 receptions in six quarters of play.
The sixth-year transfer from Iowa is tied for third nationally with four touchdown catches and fourth with 286 receiving yards.
To put these numbers in perspective, Jones had 21 receptions for 323 yards and three touchdowns in 14 games with the Hawkeyes in 2021. He is 37 yards away from surpassing his two-year total at Iowa.
Jones has outgained the 2022 Iowa wide receivers 323-201. The Hawkeyes have yet to have a touchdown reception this season.
Even more damning for Iowa offensive coordinator Brian Ferentz, son of the head coach, Purdue defensive backs Chris Jefferson and Cam Allen have combined for two touchdowns via interception. The Hawkeyes have one touchdown in eight quarters . . .
Aidan O'Connell's four touchdown passes against Indiana State moved him past Scott Campbell into sixth place on Purdue's all-time list with 48. Kyle Orton is fifth with 63 TD passes . . .
Keeping in mind that it was Indiana State, the Purdue defense limited the Sycamores to 145 total yards. That's the lowest allowed yardage by the Boilermakers in at least 25 years according to Purdue's postgame notes . . .
Former Purdue offensive tackle Grant Hermanns was promoted from the New York Jets' practice squad before its opening day 24-9 loss to the Baltimore Ravens on Sunday. Hermanns, who did not play, gave Purdue 13 NFL active players.
Kenny Thompson is the former sports editor for the Lafayette Journal & Courier and an award-winning journalist. He has covered Purdue athletics for many years.