Kenny Takes a Midseason Look at the Big Ten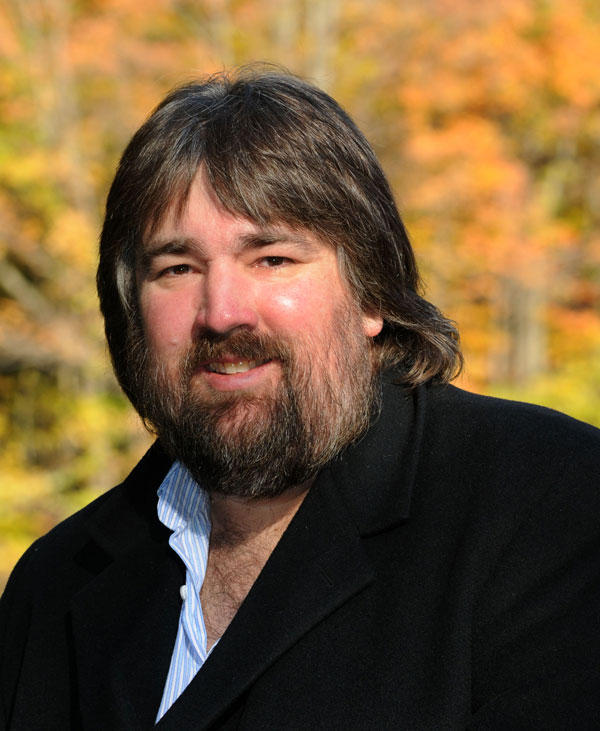 At the halfway point of the 2022 Big Ten Conference football season, it's no surprise that Ohio State looks nearly invincible again and that Purdue is in contention to win its first West Division championship.
It was expected by all but some in the national media that Nebraska would struggle and that former hometown hero Scott Frost would lose his job. Unexpectedly, though, Nebraska ate an extra $7.5 million to dismiss Frost three weeks before the buyout would have been reduced on Oct. 1.
That Iowa would have an outstanding defense and no offense comes as no surprise to anyone other than perhaps head coach Kirk Ferentz and his son, Brian, the offensive coordinator.
Paul Chryst's ouster as Wisconsin's football coach two weeks ago was shocking, even after an embarrassing home loss to former Barry Alvarez protégé Bret Bielema and Illinois.
Speaking of Bielema, who would have thought Illinois would be 5-1 and sharing the West lead with Purdue and Nebraska? And that the lone loss would be to Indiana?
That Purdue is 4-2 and 2-1 in Big Ten play is not really a surprise. How it got to this point has been.
With injuries costing the Boilermakers their best defensive player for four games (Jalen Graham) and still trying to find a consistent pass rusher to replace Kansas City Chiefs rookie George Karlaftis, not even the most optimistic Purdue fan (if there's such a thing) would have predicted the Boilermaker defense would hold four opponents to less than 100 rushing yards.
Purdue ranks 17th among Football Bowl Subdivision schools in rushing defense (96.7 yards per game), 14th in red zone defense and 28th in total defense (327.5).
While the offense has lacked consistency, part of which could be blamed to quarterback Aidan O'Connell playing the past two weeks with an undisclosed injury, the Boilermakers still rank eighth nationally in red zone offense. In 25 trips inside the opponent's 20-yard line, Purdue has scored 21 touchdowns and kicked three field goals.
Credit part of that success to the impact of transfer wide receiver Charlie Jones and an improved – though still not great – running game that has gotten the tough yards near the end zone.
Had he not missed the Florida Atlantic game due to injury, O'Connell would probably be among the nation's passing leaders. Only once in his 20 career starts has O'Connell thrown for less than 200 yards. His 11 career 300-yard passing games is fourth-best in Purdue history.
With 7,288 passing yards, O'Connell will almost certainly pass Jim Everett for seventh place (7,411) in Purdue history on Saturday night against Nebraska.
Here's a quick look at each Big Ten team entering the second half.
West Division
Purdue (4-2, 2-1 Big Ten) – October looked like it might be the end of the Boilermakers' hopes of a big season following the penalty-induced loss at Syracuse and the scare from Florida Atlantic without O'Connell.
But snapping the Minnesota hex and making big plays at Maryland have suddenly reversed the usual Purdue pessimism among the fan base. Even if Wisconsin extends its 15-game series winning streak on Oct. 22 in Madison, the Boilermakers will be in title contention all the way past Thanksgiving.
Purdue likely will be favored in its final two home games against Iowa (Nov. 5) and Northwestern (Nov. 19). Who would have predicted that Purdue at Illinois on Nov. 12 could decide the West champion?
Illinois (5-1, 2-1) – Saturday's game with Minnesota could be another ugly contest but it's almost a must-win for the Fighting Illini, who still have a trip to Michigan the week following the potential showdown with Purdue.
If quarterback Tommy DeVito is out for an extended period, teams will turn the defensive focus to the nation's leading rusher, Chase Brown.
Nebraska (3-3, 2-1) – Interim coach Mickey Joseph was cocky after the Cornhuskers escaped at Rutgers 14-13 last week, praising his team for doing "a great job . . . with the so-called sellout crowd."
It says a lot about how low Nebraska has fallen when outscoring Indiana and not losing at Rutgers is reason for optimism. Reason for pessimism? A defense that gives up nearly 450 yards and 29 points a game.
A tough schedule after the Purdue game (vs. Illinois, vs. Minnesota, at Michigan, vs. Wisconsin, at Iowa) makes it unlikely Nebraska will be in contention before the leaves change colors.
Minnesota (4-1, 1-1) – The sleeper in the West race despite the loss at home to Purdue. A healthy Mohamed Ibrahim at running back makes the Gophers a threat even with a schedule that includes a trip to Penn State and Wisconsin still ahead.
Northwestern (1-5, 1-1) – Only Iowa is worse offensively in the Big Ten than the Wildcats, who average almost 18 points a game. The win against Nebraska in Ireland provided false hope for fans who expected another Pat Fitzgerald miracle in even-numbered years (9-5 in 2018, 7-2 in 2020).
On paper, Northwestern is unlikely to be favored in any of its remaining games (at Maryland, at Iowa, vs. Ohio State, at Purdue, vs. Illinois).
Iowa (3-3, 1-2) – Whoever said defense wins championships never watched the 2022 Hawkeyes. With a competent offense, Iowa is a Top 20 team and probably the favorite to return to the Big Ten championship game.
The Hawkeyes have scored nine touchdowns this season, two of which have come from the defense. Even though Ohio State looms as the only near certain defeat remaining on the schedule, Iowa has no margin for error.
Wisconsin (3-3, 1-2) – Interim head coach Jim Leonhard is off to a 1-0 start in his bid to win the permanent job. Saturday's game at Michigan State could further boost the Badgers' confidence coming home to face Purdue.
The Badgers have a favorable schedule down the stretch, with Purdue, Maryland and Minnesota coming to Madison. The contest at Iowa on Nov. 12 could be an elimination game for the loser.
East Division
Ohio State (6-0, 3-0) – A trip to Penn State seems the only speed bump on the Buckeyes' schedule before hosting Michigan on Nov. 26. But Iowa (2017) and Purdue (2018) have proved that there is no such thing as a sure thing.
Michigan (6-0, 3-0) – The schedule maker has been very kind to the Wolverines, who only have two away games remaining: Rutgers (Nov. 5) and Ohio State. Unless Michigan State pulls off a shocker in Ann Arbor, it'll be a battle of the undefeated for the East title.
Penn State (5-0, 2-0) – October will be make or break month for the Nittany Lions, who travel to Michigan on Saturday, host Minnesota (Oct. 22) and welcome Ohio State (Oct. 29).
Go 2-1 in that stretch and an 11-win season seems likely with Indiana, Maryland, Rutgers and Michigan State on the November menu.
Maryland (4-2, 1-2) – A victory Saturday at Indiana means the Terrapins will likely be bowl eligible before the November gauntlet of at Wisconsin, at Penn State and Ohio State in College Park.
Lose to the Hoosiers and senior day against Rutgers could decide whether Christmas will be merry for Maryland.
Indiana (3-3, 1-2) – Wouldn't it be funny if the Hoosiers' victory against Illinois would deliver a division title to Purdue?
Penn State comes to Bloomington on Nov. 5, followed a week later by the short drive to Ohio State. Otherwise, there isn't a game remaining that IU can't win. But offensive misfires and a defense that can give up points in bunches (30.5 per game) will have to improve quickly.
Rutgers (3-3, 0-3) – The path to another bowl game for the Scarlet Knights is extremely narrow. Saturday against Indiana is realistically the only winnable home game remaining. Taking two out of three road games at Minnesota, Michigan State and Maryland seems unlikely.
Michigan State (2-4, 0-3) – Spartans boosters who overreacted to the possibility of coach Mel Tucker taking the LSU job this past offseason probably wish they'd spent the guaranteed $95 million in some other way.
The stock up on transfers formula that worked so well in 2021 has been a failure. Michigan State can play spoiler in the West Division race with Saturday's Homecoming game against Wisconsin and a trip to Illinois on Nov. 5.
Noteworthy
Purdue fans still remember when Notre Dame used a converted tight end named Gary Godsey at quarterback to steal a victory in South Bend during the 2000 season.
San Diego State one-upped the Fighting Irish early Sunday morning Indiana time.
Coming into its game with Hawaii, San Diego State was dead last among the 131 FBS schools averaging 63 passing yards per game. With its starting quarterback unavailable, the Aztecs turned to safety Jalen Mayden. Nearly four hours and 322 passing yards later, San Diego State rallied for a 16-14 victory.
Mayden was 24 of 36 passing but completed all five of his passes to guide San Diego State 58 yards in less than a minute for the game-winning field goal. Mayden played quarterback at Mississippi State but moved to safety upon transferring to San Diego State this past December.
Thanks to Mayden, San Diego State leapfrogged Massachusetts, Air Force and Connecticut into 128th place at 108.3 passing yards a game. Just ahead of the Aztecs is noted passing juggernaut Navy (110.0).

Kenny Thompson is the former sports editor for the Lafayette Journal & Cou¬rier and an award-winning journalist. He has covered Purdue athletics for many years.