Kiwanis Sunrisers' to Host Taco Tuesday Tonight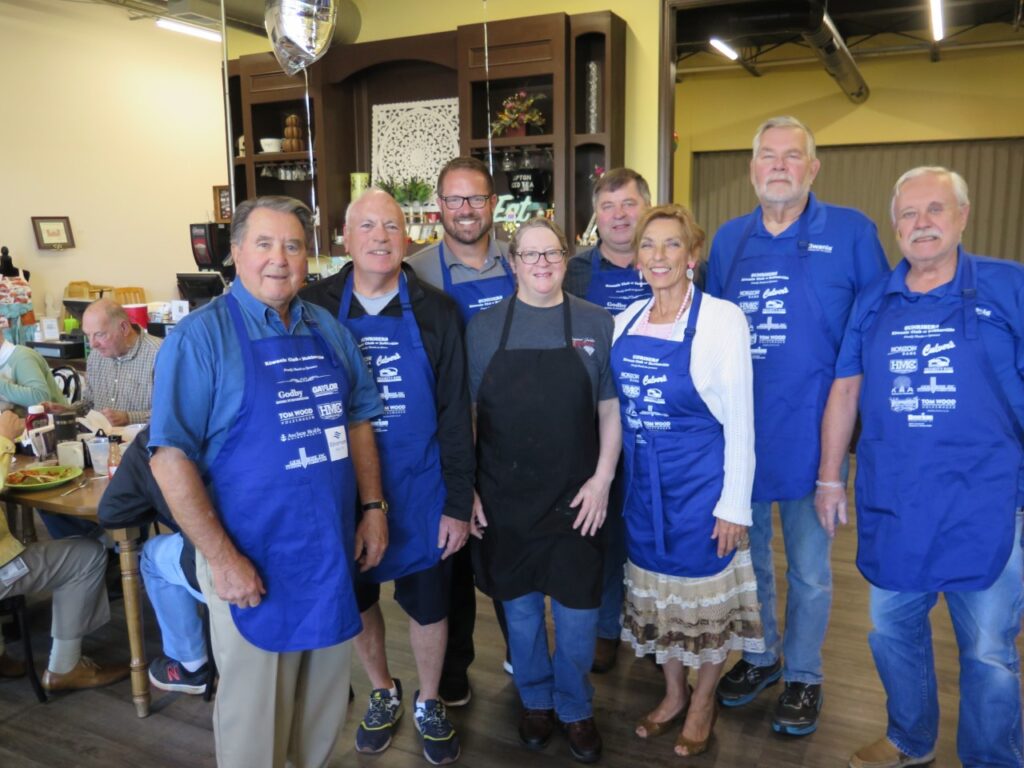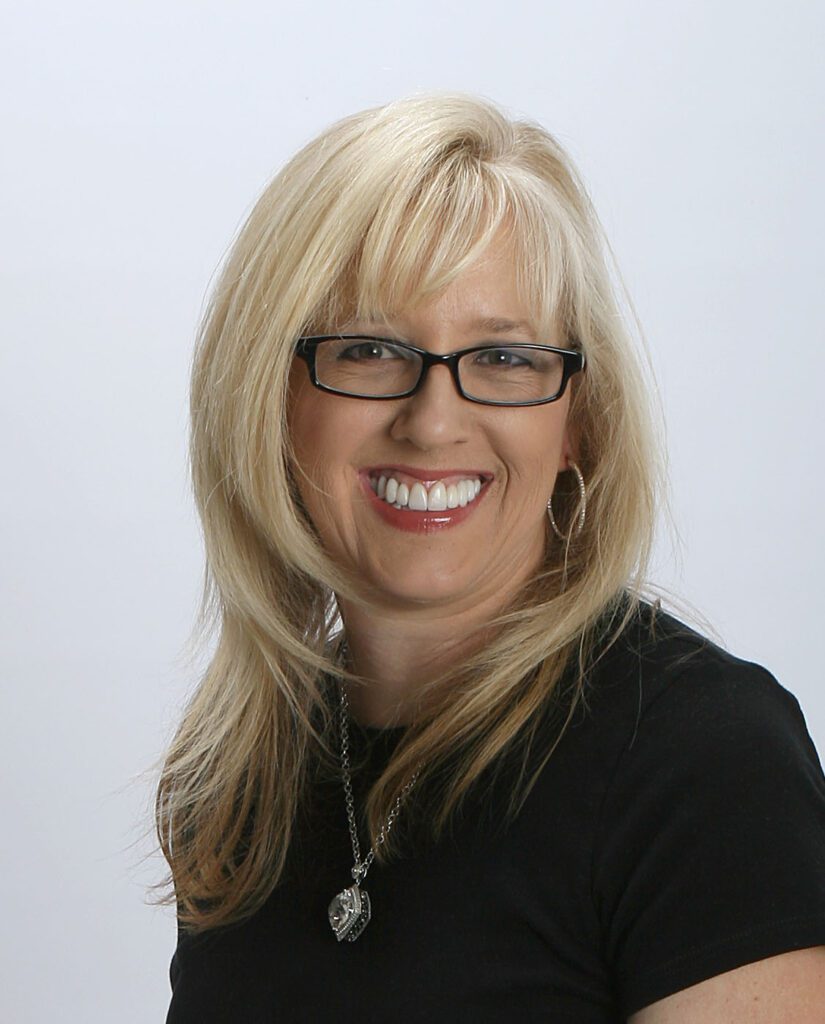 Enjoy dinner out tonight at a family-owned restaurant while helping community youth needs.
Noblesville Kiwanis Sunrisers are serving tacos, rice and beans at Ginger's Cafe tonight during Taco Tuesday, a fundraiser for Boys & Girls Club, Riley Children's Health and other youth needs.
It's 4 p.m. to 7 p.m. today at the 10th Street eatery owned by Noblesville High School graduate Mikki Perrine.
When you dine in, you get Kiwanis Sunrisers as your servers. Carry-out is also available
It's the second of three Kiwanis Sunrisers Taco Tuesday fundraisers this fall, the first being Oct. 4 (which was actually National Taco Day) and the third being Dec. 6 at the restaurant. Tickets are $15 and are available from a Kiwanian or today at the door.
"We've tried to, No. 1, help the businesses in town, like Ginger's," while helping the Kiwanis causes, that include the Boys & Girls Club and the sponsorship of the Noblesville High School Key Club, plus bean-bag chairs for North and Stony Creek elementary schools, books to schools, pajama projects and more, said Kiwanis Sunriser past president Jim Grabowski.
He said Kiwanis Sunrisers have had a paper airplane contest and collect toys for kids, and have also made breakfast — pancakes, sausages and juice — for about 45 kids at the Boys & Girls Club's Camp Crosser during fall break. The Kiwanians also served supper recently at the Boys & Girls Club.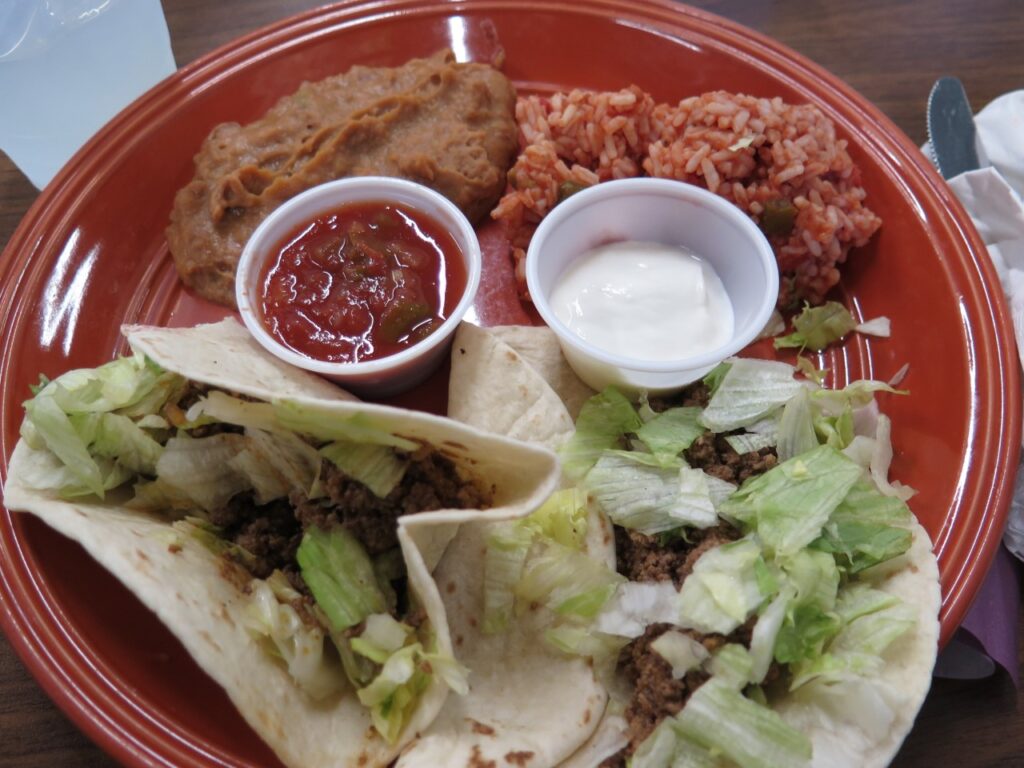 How does Taco Tuesday work? A third of the money raised goes back to the Kiwanians.
"We provide the food and donate a portion of the proceeds to them. The members help us by greeting the guests, getting their drinks and salsa and chips and bussing the tables," Perrine said. "October was good; hoping for an even better November and December event."
Perrine said, "Ginger's does their best to support local as much as possible, and working with a group like Kiwanis is an honor for sure."
Grabowski said, "It's the first time we've tried this." Before the first Taco Tuesday in October, the Kiwanis Sunrisers sold 120 of 200 books each containing four tickets for Taco Tuesday at $60 per book ($15 per person x four guests). The tickets can be used for any of the three Taco Tuesday fundraisers.
Kiwanis Sunrisers meet at 7 a.m. every Tuesday at Ginger's Cafe. Recently Michelle Corrao, director of O'Connor House, made a presentation to the club. The O'Connor House was founded in 2005 and is a home for eight pregnant, homeless women participating in an 18-month program with the goal for each girl to complete high school, if they haven't, and to have a healthy baby and become independent. Other recent programs have included Deputy Mayor Matt Light and Noblesville Youth Sports Alliance Dave Leyda.
Grabowski said the club always has interesting speakers sharing information about Noblesville, 'because there is a lot of stuff in town that people don't know about."
Also, by the way, Greg Ayers of Kiwanis Sunrisers is the Sycamore South Lt. Governor for the 2022-23 fiscal year, and Ted Mahnensmith is the Kiwanis Sunrisers club president for 2022-23. At Ginger's, there is a place where all of the Sunrisers' plaques are displayed, including the recently awarded Bob and Maureen Anderson Community Service award, which was awarded in October to Del and Maxine Burtner.
Today, during Kiwanis Sunrisers' Taco Tuesday, guest server Hamilton County Commissioner Mark Heirbrandt will be joining the Kiwanians and waiting on customers at Ginger's Cafe from 4 p.m. to 7 p.m.
So, come on out today to support the Kiwanis Sunrisers' fundraising efforts and enjoy some tacos on Taco Tuesday. If you can't attend today, there's one more Taco Tuesday on Dec. 6.
Contact Betsy Reason at [email protected]
Want TO GO?

What: Noblesville Kiwanis Sunrisers Taco Tuesdays in support of the Boys & Girls Club of Noblesville, Riley Children's Health and community youth needs.

When: 4 p.m. to 7 p.m. today (Nov. 1) and Dec. 6.

Where: Ginger's Cafe, 1111 S. 10th St., Noblesville.

How much: $15.

Info: Buy tickets from a Sunriser Kiwanian or at Ginger's Cafe at the door.

Sponsor: Horizon Bank in Noblesville.

What else: Sunrisers meet at 7 a.m. Tuesdays at Ginger's Cafe, with a speaker each Tuesday.