The Pilgrimage to the Holy Land Begins . . .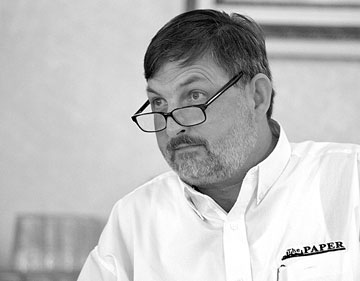 Like a lot of you, I'm a mutt. My ancestors came from all over, but the majority came from the land of shamrocks and leprechauns, Ireland.
So it was that I've always wanted to travel there. Specifically, I yearned to go to County Kilkenny and County Wicklow and see if I can run into some cousins. I was determined, first chance I got, to head to Ireland.
Next week, we leave for Israel, the Holy Land.
What happened? Well, about a year or so ago things began to change. No, I don't like Ireland any less. I have not rebelled against my ancestors. For the regular eight or nine of you who read these scribbles, the change of heart took place well before the open heart surgery. I can't point to a specific event or time, but my faith started to take a more important role in my day to day life. My lovely wife of almost 40 years Linda and I now pray before meals. It's drawn a few looks – some good, some uncomfortable – in public. There are other things, too.
First, some background.
I was raised Catholic. My grandmother had a trace of an Irish accent and was devout in her faith. I remember she would sweep off the porch and offer it up to God. I went to Our Lady of Grace grade school back when it was on 11th St., not too far from Hayden's Drugstore. I became an altar boy when Fr. Graham was the priest there and I'm sure would've stayed in that school system if junior high and high school had been offered.
When I went to college, I attended mass, albeit less frequently over time. And when I got married, my wife and I were from different (but similar) religions. We tried several different things because it was important to us that our children be raised in a church. One child was baptized in the Catholic faith and the other as a Lutheran.
Over the years, little by little, faith became less important. I never really stopped believing. I just stopped believing in prioritizing it.
I very much wish I could now write an explanation of when or why that changed. I can't. Maybe it's just age. A lot of folks seem to get more interested in a relationship with God as they get older.
Anyone who knows me knows I love quotations. More than a year ago I ran across one that stuck out. What if you woke up today with only the things you thanked God for yesterday?
Age? A quote? Maybe it's that simple. I honestly don't know.
All I do know is that my faith, my humanity, are more important to me now. Maybe, and I'm by no means an expert on the Bible and its teachings, it's a bigger picture? Just look around the world today and you can see things are off kilter. I'm not condemning – not my intent. But I sincerely believe we are on a bad path. Maybe it's important some of us stand up and share what we believe?
Let's be clear though. There's no attempt to convert anyone, or even to tell you that one way is right and another way is wrong. That's way above my pay grade.
I've mentioned Pastor Allen Jackson in this space before and he said something that resonated with me. If you believe in God, then you know there is going to come a time when you will stand face to face with Him and be accountable for every sin you committed, every bad thought, word or deed. It's a daunting – no, make that terrifying – prospect.
And it's incredibly individualistic. So no dear friends, I am not at all about telling you what to believe or not. I am simply doing what my faith, my heart and my brain tell me is the right thing to do.
That's what led to the switch in travel plans, and we depart for Israel Saturday. It's the trip of a lifetime – and if it means I never get to Ireland now, so be it. Truth to tell, we probably shouldn't spend the money on this – there's a recession and a very unsure future. We're doing it anyways.
I've reached out to the Israeli consulate to ask if I can do some interviews and photography while there. I don't know what connectivity will be like, but I will try to send back some thoughts and pictures. If that doesn't work, I'll share when we return. And I'll try not to make it as bad as sitting through some of the relatives' vacation slide shows back in the 1960s.
I don't know much more than that. It's a pilgrimage and I guess by definition that means the outcome isn't known. I'll do my best to bring you along, if you like. It starts Saturday.

Two cents, which is about how much Timmons said his columns are worth, appears periodically on Thursdays in The Times. Timmons is the chief executive officer of Sagamore News Media, the company that owns The Noblesville Times. He is also a proud Noblesville High School graduate and can be contacted at ttimmons@thetimes24-7.com.