108 Ballet Students Ready for An En Pointe Christmas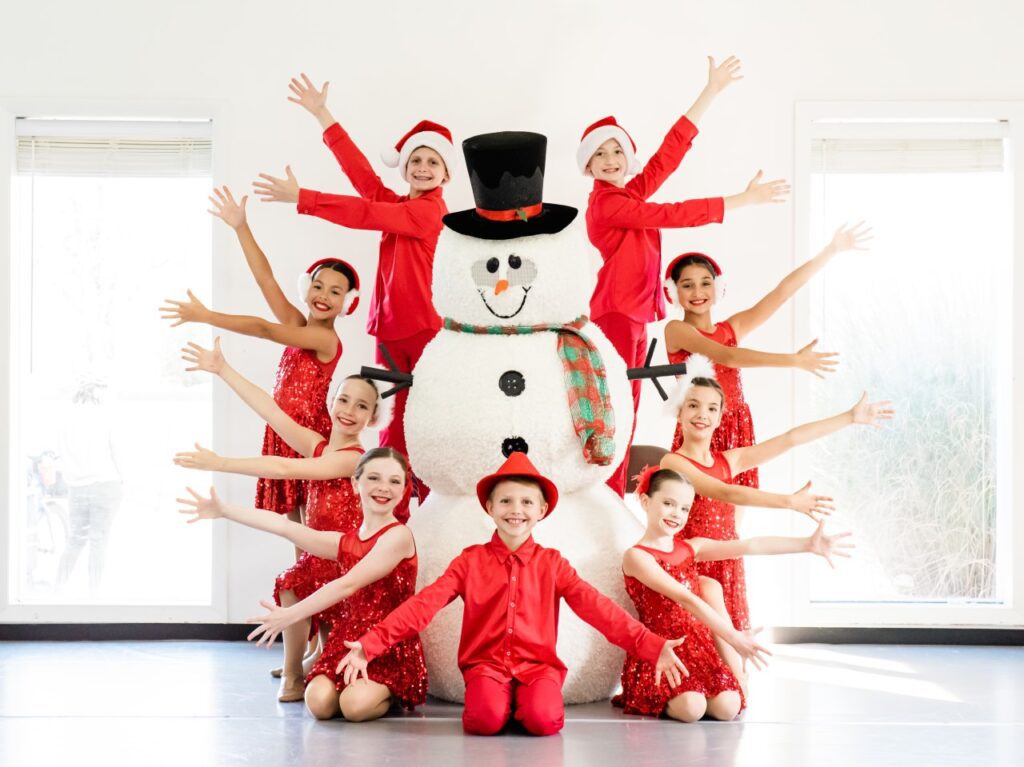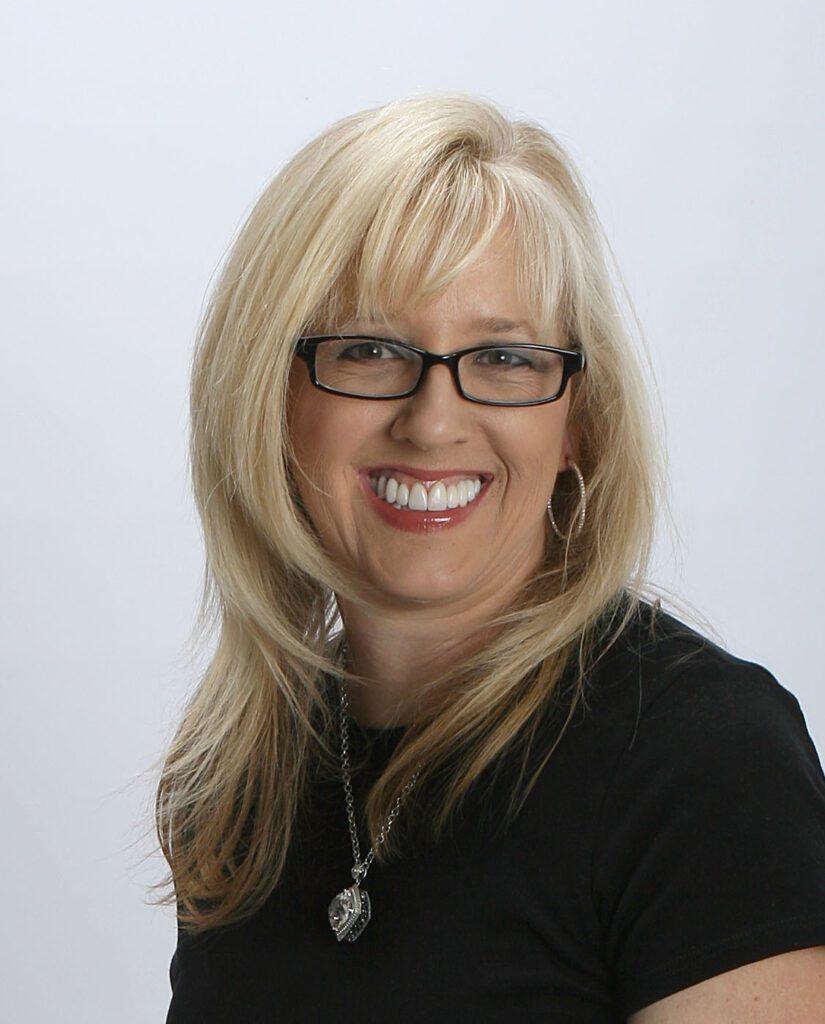 An En Pointe Christmas has something for everyone.
The En Pointe Indiana Ballet School that presented a taste of its talent at the Noblesville Tree Lighting on Thanksgiving weekend will bring its annual holiday show this week to Noblesville High School.
"If you love classical ballet we've got that for you. We also have a jazz-inspired second act that gives that nostalgic feeling to the audience," said ballet dancers and En Pointe instructors Robert Moore and wife, Pollyana Ribeiro, of Noblesville. The couple and Rob's brother and sister-in-law, Chris Moore and Anne Moore, co-own En Pointe Indiana Ballet in Noblesville.
Rob Moore grew up here studying ballet but at age 14 left home and moved to Florida to train as a dancer. After graduating from Harid Ballet Conservatory in Boca Raton, Fla., he auditioned and accepted a position dancing professionally for Boston Ballet and later Pittsburgh Ballet Theater, making a name for himself in the ballet world. Pollyana Ribeiro, a native of Rio de Janeiro, Brazil, was born into her aunt's famous ballet studio and took her career seriously from a young age. She won three gold medals in ballet and accepted a position dancing at Boston Ballet at age 16. By age 18, she was promoted to principal dancer, an achievement that some dancers never reach. She has danced in more than 40 countries.
The couple teach ballet, direct their annual En Pointe Christmas show together and perform in the show every year.
The show is filled with Christmas favorites. "It truly is a show for the entire family and a great way to get into the Christmas spirit," Rob Moore said. Show times are 7 p.m. Friday and 2 p.m. Saturday in the NHS Auditorium.
The ballet school has grown in size as much as the Christmas show has grown in popularity.
Five years ago, 52 of En Pointe's 75 students performed the studio's first holiday show. That year, Rob Moore anticipated An En Pointe Christmas becoming a community tradition.
This year, 108 En Pointe dancers will perform more than 25 dance numbers with a mix of classical and contemporary ballet, jazz, tap, hip hop, modern, plus a nine-minute finale to a playful rendition of "The Twelve Days of Christmas" during two shows in the 942-seat NHS Auditorium with a few tickets still available at press time.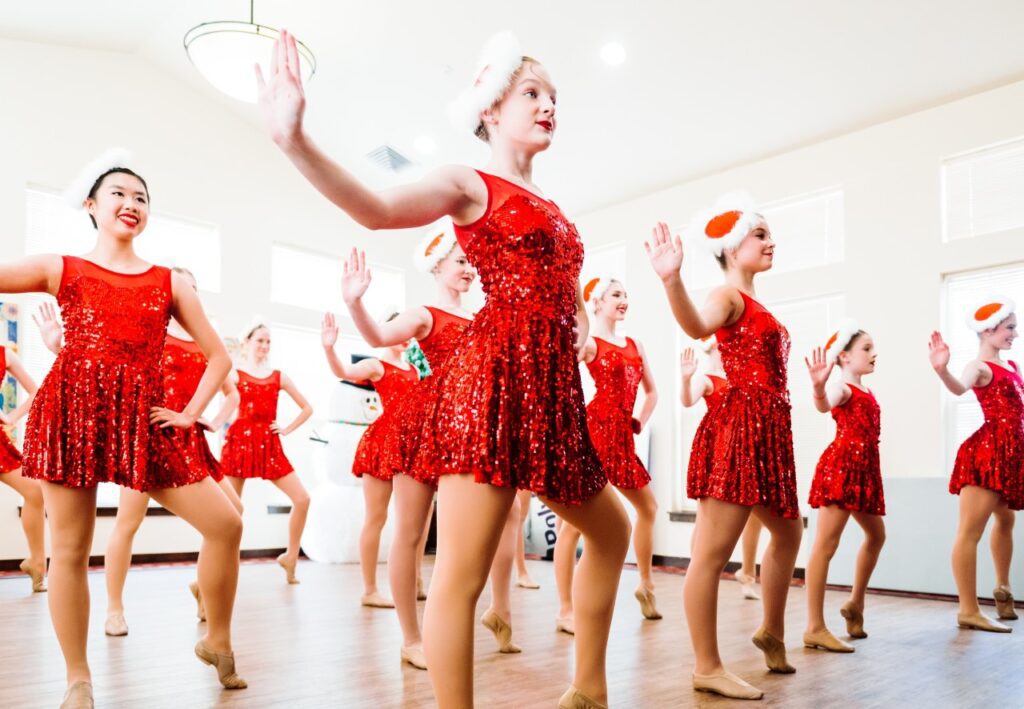 In the finale, "every cast members has a role in this highly entertaining piece," Robert Moore said. "Our school looks forward to it every year."
He said, "We want to leave the audience wanting more, and this piece definitely gives everyone in the building that feeling. The dancers don't want it to end, and the audience leaves inspired and feeling the holiday spirit.
So, what goes into making An En Pointe Christmas?
Well, a lot of hard work for one thing. Rehearsals begin in September with En Pointe's pre-professional division practicing 13 hours a week. The junior divisions rehearse every week for 16 weeks.
"An En Pointe Christmas is ever-evolving but we bring back some favorites every year and create new work for every show. Our audiences look forward to the surprises every year," Rob Moore said.
There are also outreach shows. En Pointe has performed at about 10 nursing homes and schools over the past two months "to help bring holiday cheer to our youth and elderly," Chris Moore said.
Audiences will love the costumes, which are "signature" to the two acts. The first act is very classical and set in white and "honors the true meaning of Christmas," while the second act, in red, is called "Cool Christmas," because it "captures everything we love about celebrating the holiday with our families." Anne Moore said. The show opens strong with En Pointe's upper-level dancers and features a crowd favorite, the 2019 Indianapolis Circle of Lights set.
A Frosty the Snowman was built from scratch in 2018 by Peggy Brackett and took two months to make. She also made En Pointe's dancing Christmas Trees. Both will be greeting guests in the show's lobby upon arrival. "Don't forget to grab a selfie with them," she said.
At En Pointe Indiana Ballet School in Noblesville, it's almost show time. "Theater week is a fun week for the dancers," Robert Moore said. "The upper-level dancers rehearsed at the studio on Monday night, with all cast rehearsals on Tuesday. "We focus heavily on running the show to look for possible transition hiccups and other things, like costume changes that might affect the flow of the show," he said.
Today, En Pointe loads into the Auditorium for tech rehearsal. "This is the night dancers are given their entrance cues, mark spacing and one last chance to run the show before dress rehearsal on Thursday night," Chris Moore said.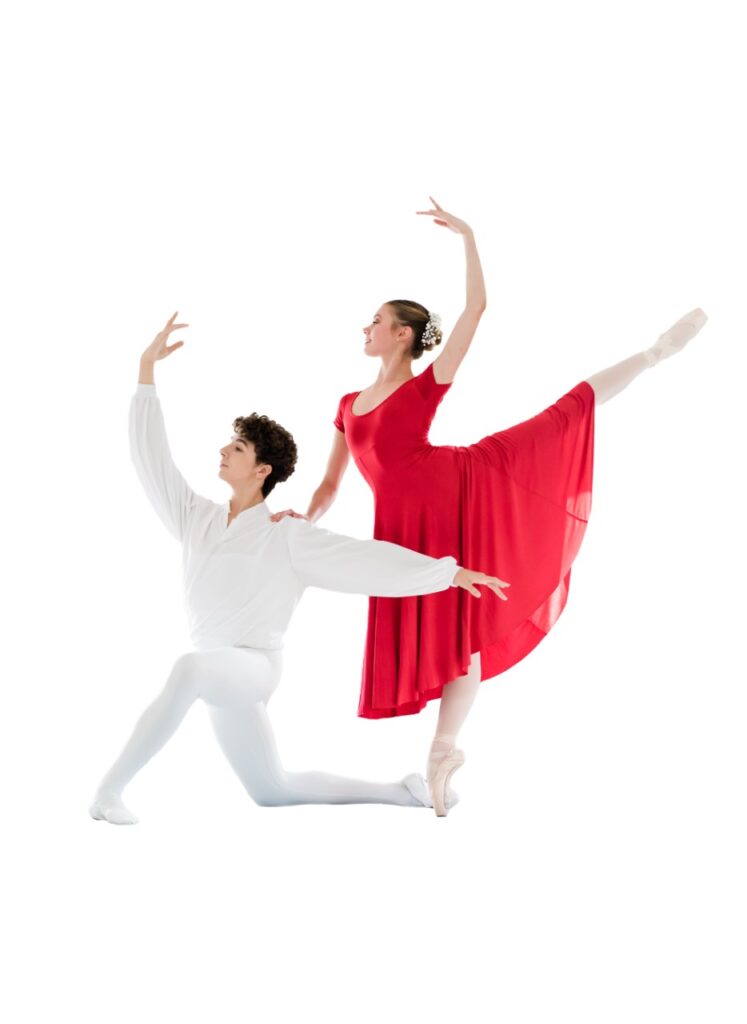 An En Pointe Christmas is a spectacular holiday extravaganza. The cast ranges in ages from 3 years to the school's pre-professional division up to 22 years of age. "The audience is always blown away with the talent at all ages," Anne Moore said.
This year, En Pointe Christmas has 12 new pieces. "Silent Night" during the first act "is a beautiful reverent performance, and we are very excited to see this one come to life. In the second act, we also have six new tap numbers and a new Elvis piece I created this year featuring five of our upper-level boys," Rob Moore said.
Getting ready for An En Pointe Christmas is fun for the students. "The kids love the music of this show and the various styles of dance. They love how much they are involved in the entire show. They dance a lot. They learn how to do quick changes and dance with multiple levels on the stage at one time," he said.
An En Pointe Christmas brings great joy to the entire Moore family.
The four of them work very hard on every show because "it is joyful to see how much fun the kids are having," Anne Moore said. When he choreographs a piece that all the dancers love, it makes him want to create more. He will carry on tradition as he performs as Mother Ginger for the fifth year.
An extra special surprise this year will find Rob and Pollyana performing together to "Baby, It's Cold Outside," while Chris and Anne Moore will be hard at work behind the scenes. "Our son, Joey (age 16), is performing in this production, which means we juggle our dual roles as parents and studio owners," Anne Moore said.
What's upcoming with En Pointe in 2023? In February, En Pointe is performing with the Indianapolis Symphonic Band. En Pointe is also working on a new works program entitled "Sweet Love." In March, En Pointe will compete at the Youth America Grand Prix international ballet competition in Carmel. "And last but not least we are taking on the ambitious project of 'The Adventures of Alice and Wonderland (June 1-2),'" Robert Moore said. "The studio is buzzing with excitement and looking forward to 2023."
He said, "This year, I am performing with my beautiful wife, Pollyanna. We have dedicated our entire lives to this art form and are looking forward to performing for the community."
Robert Moore said, "The best way to support a local business like ours is to come to the show. Experience the performing arts with us. You will love it."

Contact Betsy Reason at betsy@thetimes24-7com.
Want TO GO?

What: En Pointe Indiana Ballet presents An En Pointe Christmas.
When: 7 p.m. Friday and 2 p.m. Saturday.
Where: Noblesville High School Auditorium, 18111 Cumberland Road, Noblesville.
How much: $10-$22, reserve seating.
Where to buy: enpointe.yapsody.com and at the door, if still available.
Info: enpointeindiana.com