Kenny Takes A Look at Purdue Football's Young Coaches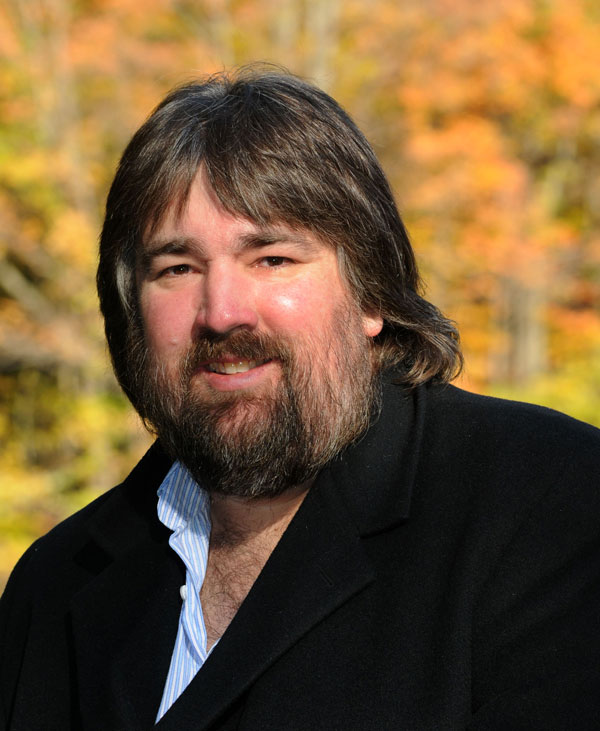 Purdue football is undergoing a youth movement with its coaching staff that Boilermaker fans haven't witnessed in 45 years.
If those fans are lucky, the results will be similar.
Jim Young was early in his eventual College Football Hall of Fame coaching career when he left Arizona to return to the Big Ten Conference at Purdue on Dec. 6, 1976. Young had been defensive coordinator under Bo Schembechler for four seasons at Michigan before taking the head coaching job at Arizona in 1973.
Young was 41 when he was the unanimous choice to replace Alex Agase at Purdue. Instead of hiring veteran assistant coaches, Young turned to men he believed were on the rise in the coaching profession. None were older than 34 at the time.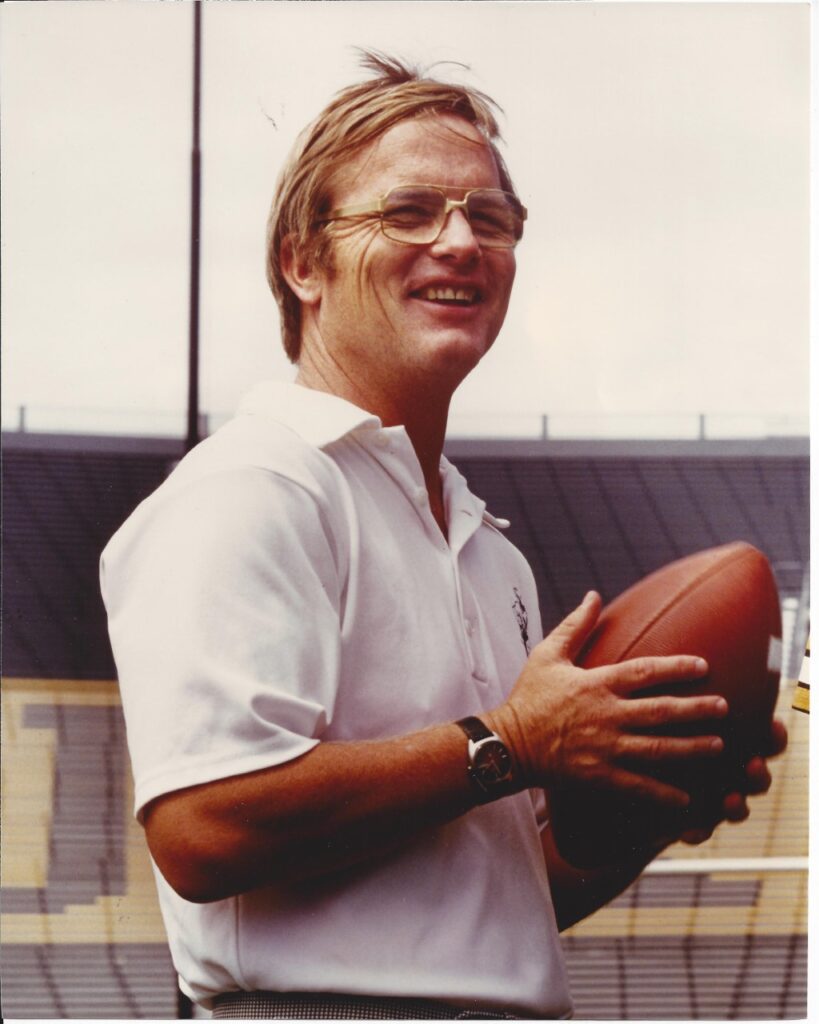 The headline in the Jan. 11, 1977 edition of the Lafayette Journal and Courier stated "Young's staff averages 30 years of age." Not the greatest headline ever written but at the time it was unheard of to have a pair of 33-year-olds as your top assistants. As it turned out, both were future head coaches.
Defensive coordinator Leon Burtnett was hired away from Michigan State, where he served as linebackers coach under Darryl Rogers. Rogers had brought along Burtnett from San Jose State, where he was linebackers coach in 1974 and 1975
Making the most of his talent – including future four-time Super Bowl champion Keena Turner and Purdue's all-time tackles leader Kevin Motts – Burtnett's "Junk Defense" was the foundation of three consecutive bowl victories and the only 10-win season in school history. When Young went into a brief retirement following the 1981 season, Burtnett was the obvious choice to take over. He went 21-34-1 before being forced to resign following the 1986 season.
Assistant head coach/offensive coordinator John Mackovic stayed just one season in West Lafayette but he helped groom future College Football Hall of Fame quarterback Mark Herrmann into a starting quarterback as a freshman.
Like Young, Mackovic was a protégé of Bo Schembechler as a graduate assistant at Miami (Ohio) following his playing career at Wake Forest. Mackovic returned to his alma mater in 1978 and led the Demon Deacons to their first bowl game in 30 years. The Dallas Cowboys hired Mackovic as quarterbacks coach, leading to a four-year stint as the Kansas City Chiefs' head coach. Mackovic would later serve as head coach for Illinois, Texas and Arizona, finishing with a 95-82-3 collegiate record.
The "old man" of Young's first coaching staff was 34-year-old offensive line coach Bob Bockrath. Another graduate assistant for Schembechler at Miami, Bockrath was offensive line coach during Young's four seasons at Arizona. Bockrath turned to administration in his post-Purdue days, serving as athletic director at California, Texas Tech and Alabama.
Another assistant with a connection to Schembechler was 29-year-old defensive ends coach Mike Hankwitz. Having played for Schembechler's 1969 Big Ten championship team, Hankwitz became a defensive coordinator for the first time in 1976 for Young at Arizona.
With the exception of two stints as an interim head coach for Arizona and Colorado, Hankwitz spent 25 years as a defensive coordinator before retiring from Northwestern in 2020. Fourteen of his defenses were ranked in the nation's top 25, and Hankwitz coached 14 first-team All-Americans.
Another long-time assistant coach, Ed Zaunbrecher, was 26 when he came to Purdue as running backs coach. He would go on to serve as offensive coordinator for Wake Forest (1980-83), LSU (1984-90), Marshall (2000-01), Florida (2002-03), Purdue (2006-08) and Rice (2009).
Randy Hart was 28 but had three years' experience as Iowa State's defensive line coach before coming to West Lafayette. Hart, a three-year letterman for Woody Hayes at Ohio State, remained for Young's five years in West Lafayette. Hart then spent five seasons at his alma mater before settling in at Washington from 1988 to 2008. Hart also coached defensive linemen at Notre Dame (2009) and Stanford (2010-15).
Former Illinois linebacker Doug Redmann was a graduate assistant under Young for two seasons at Arizona before becoming Purdue's linebackers coach at age 28. He remained with Young for all five seasons but I was unable to find any information about Redmann's post-Purdue career.
Larry Thompson was 29 when he joined Young's Purdue staff as interior offensive line coach. Another member of the Schembechler coaching fraternity, Thompson also played for Bill Mallory at Miami (Ohio). Like Redmann, I was unable to find any information on Thompson after he left Purdue in 1979.
While Walters is unlikely to have a staff more youthful than Jim Young's 1977 group, he will enter the 2023 as the Big Ten's youngest head coach. Minnesota's P.J. Fleck, 42, surrenders that title to his division rival.
The hiring of four assistant coaches have been announced so far, ranging in age from 26 to 39. The biggest name belongs to Graham Harrell, 37, the former star quarterback for the late Mike Leach at Texas Tech.
Harrell's West Virginia offense in 2022 averaged 30.6 points, 227.5 passing yards and 171.5 rushing yards per game. Harrell also was offensive coordinator at USC from 2019-21, and his 2019 team set school records for passing yards (4,365), completion percentage (71.0), completions (365) and attempts (514).
Defensive coordinator Kevin Kane, 39, follows Walters from Illinois. Kane earned All-Big 12 Conference honors as a linebacker at Kansas (2002-05). His coaching stops have included Wisconsin, Northern Illinois, Kansas and SMU.
Two other imports from Illinois are linebackers coach Joe Dineen and secondary coach Grant O'Brien. The 26-year-old Dineen was a defensive graduate assistant in 2002. Dineen was a consensus All-American linebacker for Kansas in 2018.
O'Brien, 32, was a defensive analyst for the Fighting Illini for two seasons and at Missouri for three seasons.
Noteworthy
Just how deep is the top-ranked Purdue men's basketball team?
Zach Edey, the favorite to win National Player of the Year awards, sat out Wednesday's 74-53 victory against New Orleans with the flu. No problem, thanks to redshirt freshman Trey Kaufman-Renn.
Kaufman-Renn scored a career-high 24 points in 26 minutes, the highest output off the bench in the Big Ten this season. It was an efficient 24 points, too, coming of 8 of 10 shooting from the field and 8 of 10 at the free throw line.
That was the highlight of the first home game in Purdue history with the Boilermakers ranked No. 1 The 12-0 start is just the fourth time the Boilermakers have accomplished that record. The 2009-10 team started 14-0 only to have that season ruined by Robbie Hummel's ACL injury at Minnesota. Glenn Robinson's 1993-94 Boilermakers also started 14-0 and reached the Elite Eight before Robinson's back injury affected the National Player of the Year in a loss to Duke.
There was no NCAA tournament in 1911-12 when Purdue went 12-0 for the season under coach Ralph Jones. Twenty years later, Jones coached the Chicago Bears to the 1932 NFL championship but lost his job when the Great Depression forced owner George Halas to return to the sideline to save paying a head coach.
The Boilermakers enter the holiday break one of three remaining undefeated teams (No. 2 Connecticut, New Mexico).
One more bit of trivia: Purdue is the first Big Ten program since Indiana in 1974-75 and 1975-76 to be ranked No. 1 in consecutive seasons.
Kenny Thompson is the former sports editor for the Lafayette Journal & Courier and an award-winning journalist. He has covered Purdue athletics for many years.