Kenny's Favorite Sports Moments in 2022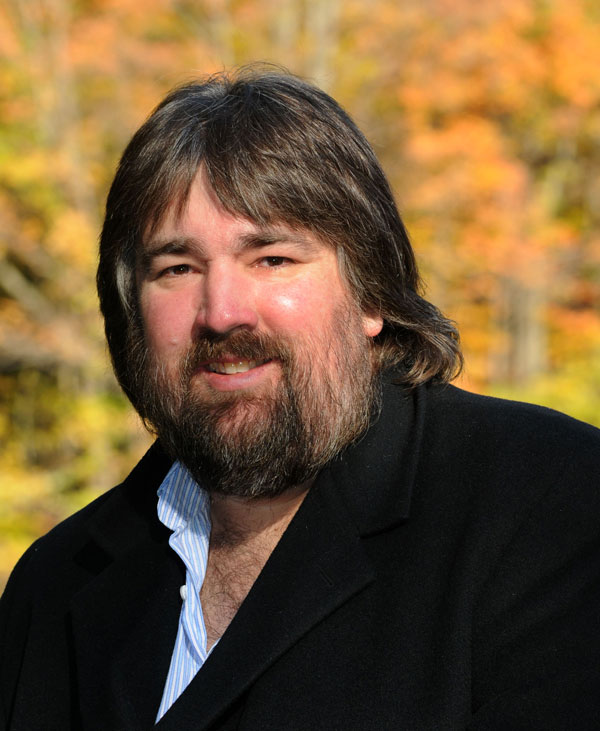 With 2023 just days away, it's time to reflect on a memorable year in sports.
I have restricted my top 10 sports stories of 2022 to those opined upon in my weekly columns. Let the countdown begin.
1. Purdue football wins first Big Ten West Division championship – Yes, a prediction that actually came through. Although not quite the path I foresaw back in August, the Boilermakers claimed probably the next-to-last West Division title thanks to road victories against No. 21 Minnesota, Maryland, No. 21 Illinois and Indiana. Despite an expected loss to No. 2 Michigan in the Big Ten Championship Game, Purdue earned a berth against LSU in the Citrus Bowl on Jan. 2.
2. Westfield's Braden Smith wins Mr. Basketball – Smith probably will be sad to see 2022 come to an end. It's been a memorable 365 days for the 6-foot guard. While leading the Shamrocks to the school's first boys basketball sectional championship, Smith became Westfield's all-time leader in scoring (1,629 points) and assists (453). Then Smith became the school's first Indiana Mr. Basketball. Finally, Smith became the starting point guard from Day 1 at Purdue, teaming up with Mr. Basketball runner-up Fletcher Loyer to lead the Boilermakers to a 12-0 start this season. Smith is Purdue's third-leading scorer at 9.4 points a game behind Loyer (13.2) and center Zach Edey (22.6).
3. Purdue basketball again atop rankings – With an all-freshman backcourt and All-American Jaden Ivey making millions with the Detroit Pistons, not much was expected from the Boilermakers during the preseason. All Matt Painter has done is groom a potential National Player of the Year in Zach Edey and watched his freshman guards play like upperclassmen for the first third of the 2022-23 season. That's how Purdue became the fastest school in the Associated Press poll history to go from unranked in the preseason to No. 1 on Dec. 12. Aiding that record rise was a run of marquee victories against Marquette, West Virginia, then-No. 6 Gonzaga and then-No. 8 Duke – the latter three out in Oregon for the Phil Knight Legacy championship
4. Jeff Brohm exits, Ryan Walters enters – Just two days after leading Purdue to the Big Ten Championship game, news broke that Louisville coach Scott Satterfield was leaving to take over at Cincinnati. That opened up the hometown dream job of Brohm, who turned down the opportunity to coach the Cardinals in 2018. Brohm's departure became official Dec. 8.
When speculation began about his replacement, no one had Illinois defensive coordinator Ryan Walters on their list. Purdue had not hired a defensive-oriented coach since Leon Burtnett in 1982. Walters, 36, was a finalist for the Broyles Award given to the nation's top assistant coach. He'll have a giant task in 2023 with a more difficult schedule (at Michigan, Ohio State, 10-game winner Fresno State, at Virginia Tech, Syracuse) and a new quarterback among several key positions vacated by graduation or transfers.
5. Purdue family loses three legends – The unexpected death of former All-American forward Caleb Swanigan on June 21 marked the first of three Boilermaker greats to pass away in 2022. The 25-year-old Swanigan died of natural causes, the Allen County (Ind.) coroner ruled. The Indiana Mr. Basketball from Homestead became a first-team consensus All-American and the Big Ten Player of the Year in 2017. He was selected 26th overall by Portland in the 2017 NBA Draft.
If Len Dawson had not enrolled at Purdue in 1953, perhaps there would be no "Golden Girl" twirling a baton every home football game at Ross-Ade Stadium. Dawson, a Pro Football Hall of Fame quarterback, died at age 87 on Aug. 24. Legendary Purdue Bands director Al G. Wright noticed that sportswriters were calling Dawson "the golden boy" after his four touchdown performance against No. 1 Notre Dame in 1954. Then, Juanita Carpenter's baton-twirling feats led another writer to remark "and now Purdue has a Golden Girl." Wright thought it was a great idea to promote his program and Purdue has fielded a Golden Girl ever since.
Dawson's legacy spans far beyond his nickname. The Alliance, Ohio native led the nation in 1954 with 15 touchdown passes and a 145.8 passing efficiency. Dawson would be a three-year starter and lead the Big Ten in passing and total offense all three seasons. His path to NFL glory took a detour after stops in Pittsburgh and Cleveland. In 1962, Dawson was reunited with former Purdue assistant Hank Stram with the American Football League's Dallas Texans. Dawson dominated the AFL and guided the Texans to the league title that year. While the Texans became the Kansas City Chiefs in 1963, Dawson's outstanding play continued. Dawson was the MVP of Super Bowl IV and would finish his NFL career with 28,711 passing yards and 239 touchdown passes. He was inducted into the Pro Football Hall of Fame in 1987.
One of the greatest defensive tackles in Purdue history, Dave Butz passed away at 72 on Nov. 4. Butz, who was 6-7 and 280 pounds during his Boilermaker career, was elected to the College Football Hall of Fame in 2014. A consensus All-American as a senior in 1972, Butz was chosen to Purdue's All-Time Team as part of the 100th anniversary celebration of Boilermaker football in 1987.
Selected fifth overall by the then-St. Louis Cardinals in the 1973 NFL Draft, Butz would become famous with Washington. The cost to obtain Butz was two No. 1 draft picks and a No. 2 selection but it proved to be a bargain. He was chosen the NFL's Defensive Player of the year in 1983 after recording a career-high 11 sacks. He earned two Super Bowl rings with Washington.
6. Painter climbs wins list – Only his mentor stands between Matt Painter and Purdue's all-time basketball victory record. Painter surpassed Naismith Hall of Fame coach Piggy Lambert with his 372nd win, 83-73 at Iowa on Jan. 27.
Painter entered the 2022-23 season with 384 victories. After Purdue's 12-0 start, the earliest Painter could reach 400 wins at Purdue is Jan. 8 against Penn State at The Palestra in Philadelphia.
If Painter maintains his current average of 22 victories a season, he could reach Gene Keady's record of 512 during the 2027-28 season. Painter would be 57 years old.
Tom Izzo of Michigan State (673 and counting), Indiana's Bob Knight (658), Keady and the late Lou Henson of Illinois (423) are the only Big Ten coaches with more victories than Painter.
7. Jaden Ivey hits the lottery – The former Purdue guard had an emotional NBA Draft night when the Detroit Pistons selected him fifth overall. Ivey's mother, Niele, played for the Detroit Shock in the WNBA. His grandfather, James Hunter, played cornerback for the Detroit Lions from 1976 to 1982. Receiving a reported $32 million contract over four years, Jaden Ivey is averaging 15.5 points, 4.3 rebounds and 4 assists a game for the Pistons (8-25).
8. George Karlaftis, too – Ivey wasn't the only newly minted Purdue millionaire. All-American defensive end George Karlaftis went to the Kansas City Chiefs with the 30th overall pick of the 2022 NFL Draft. Karlaftis is the 22nd Boilermaker to be chosen in the NFL Draft's first round but the first since fellow member of the Den of Defensive Ends, Ryan Kerrigan, in 2011. Karlaftis, who signed a four-year, $11.9 million contract, has started every game for the Chiefs and has 3.5 sacks among his 26 total tackles through 14 games.
9. Purdue basketball claims 1,000th Big Ten victory – With its 82-76 victory against Michigan on Feb. 5 in Mackey Arena, Purdue became the first program in Big Ten history to win 1,000 conference games. The Boilermakers entered 2022-23 with 1,006 Big Ten wins and a healthy lead over Illinois (978) and Indiana (957).
10. USC, UCLA join the Big Ten – Few saw this move coming from the Big Ten. This response to the SEC adding Texas and Oklahoma stretches the Big Ten's influence from coast (Rutgers) to coast. No doubt both sides saw dollar signs in this arranged marriage. The Big Ten's new TV deal with Fox, CBS and NBC will be worth $7 billion over seven years. The old Pac-12 television contract reportedly was worth $21 million per school. With USC and UCLA expanding the Big Ten to 16 schools, it seems likely the current East-West division format will disappear when the two schools join in 2024.

Kenny Thompson is the former sports editor for the Lafayette Journal & Courier and an award-winning journalist. He has covered Purdue athletics for many years.