Terry Wariner Will Play Legion's Last New Year's Eve at Current Building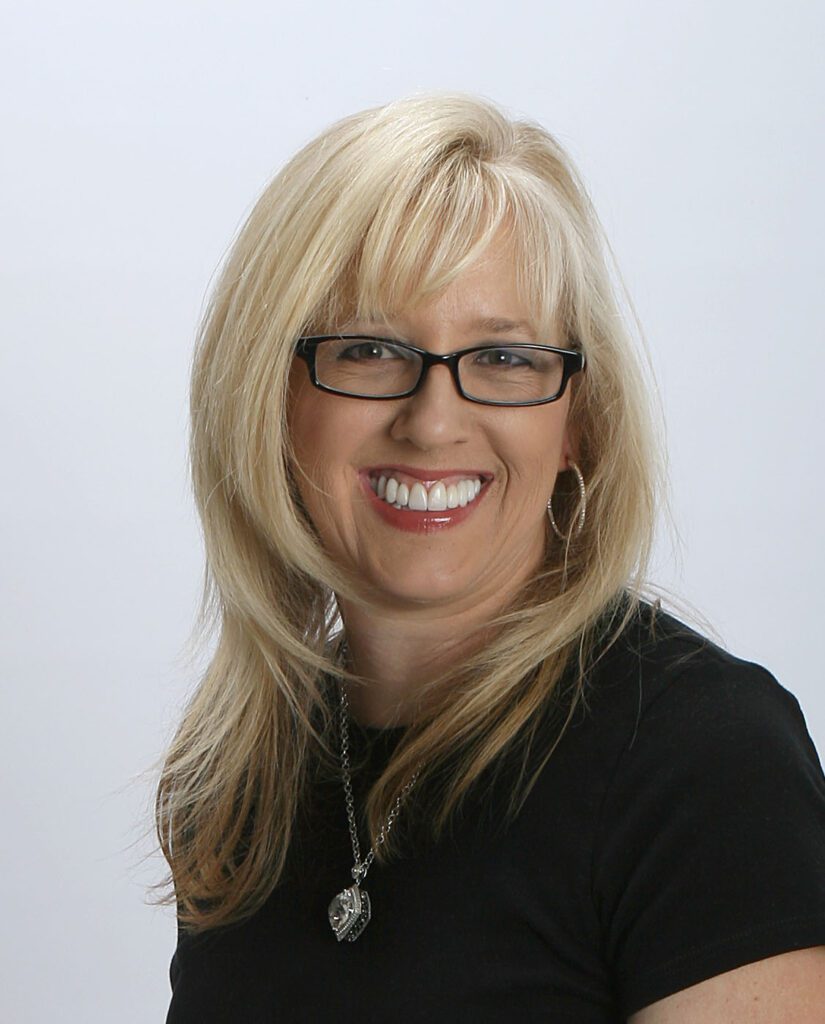 The Noblesville American Legion Frank E. Huntzinger Post 45 will ring in the New Year with a big party and live music.
It will be a celebration to remember as veterans and all guests are invited to attend the final New Year's Eve celebration at the Conner Street American Legion before moving to a new location on South Eighth Street in 2023.
"It is open to the public and it is the last one here," said Legion Post commander John Morris.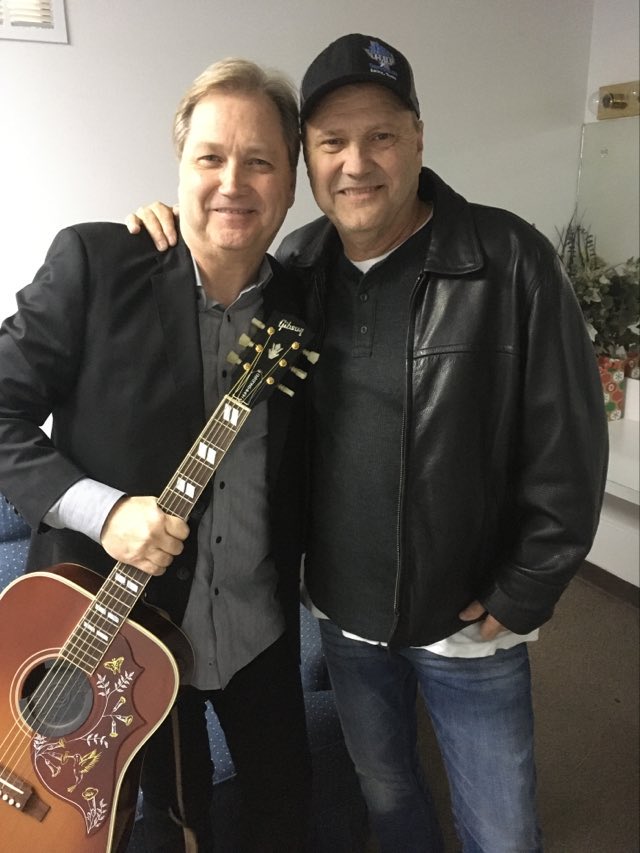 The Times reported in January that voting Post members unanimously approved to sell the Legion's property at 1094 Conner St., to a buyer and to purchase property elsewhere. In June, the Legion announced that Church, Church, Hittle & Antrim (attorneys) would buy the Legion property, and the Legion would buy the (historic) R.L. Wilson property at 273 S. Eighth St., in Noblesville. The new location is expected to open by summer 2023.
"It is very surreal. There is a ton of history here which you hate to move from but the time comes you have to move forward," said Morris, a Joliet, Ill., native, who has been Post Commander for about 18 months and served in the U.S. Navy from 1987 to 1993.
Singer and musician Terry Wariner, a 1978 Noblesville High School graduate — and younger brother of country music singer and songwriter Steve Wariner — will perform on New Year's Eve beginning at 8 p.m.
"It's a special treat for us to have him back and his friends back at the Post," Morris said.
Terry Wariner on drums and vocals will be joined by guitarist and vocalist Joe Hampton, who performed with singer-songwriter Merle Haggard "back in the day," Terry Wariner said. Hampton's wife, Kelly, plays bass and sings, and their daughter, Sara Jo, sings harmony, and special guest Jason Salyers plays guitar and sings vocals. The Hamptons will travel from Williamsburg, Ky.
"We love doing classic country with some southern class rock," Terry Wariner said. "We may have a jam at the end of the night with a couple of guests."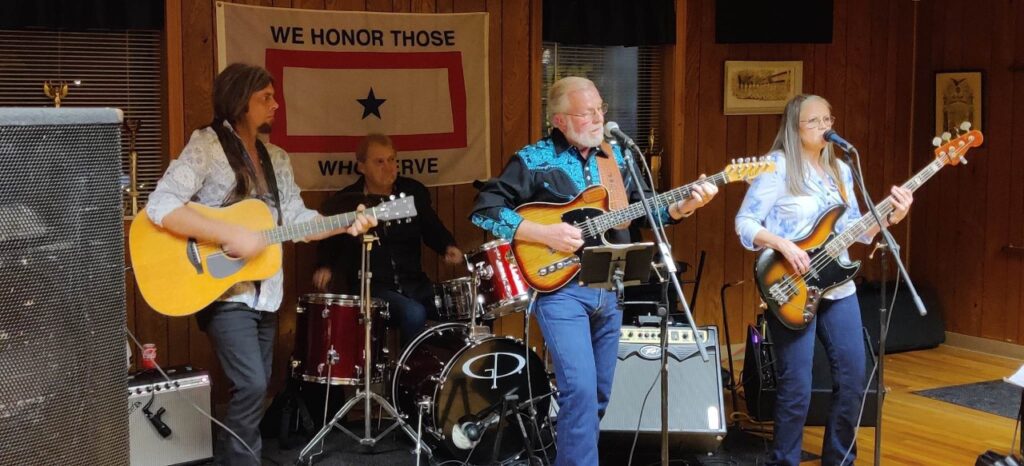 Terry Wariner, who was born at Riverview Hospital and now lives in Russell Springs, Ky., said he loves Noblesville and returning to see family and friends. "I saw a lot of classmates last year," said Terry, who performed at the Legion's 2021 New Year's Eve party.
His dad, the late Roy Wariner (who died in July 2017 at age 88), was a big music influence. "He loved classic country. He had a band in Noblesville in the 1950s and '60s," Terry Wariner said.
At age 17, Terry (the youngest of six siblings) performed with Grand Ole Opry star Bob Luman and performed at the Opry with Luman in 1978. Terry Wariner has been performing with his brother, Steve Wariner, for more than 40 years and has also been performing at the Opry for more than 40 years. Terry played the Opry's 97th birthday celebration in October.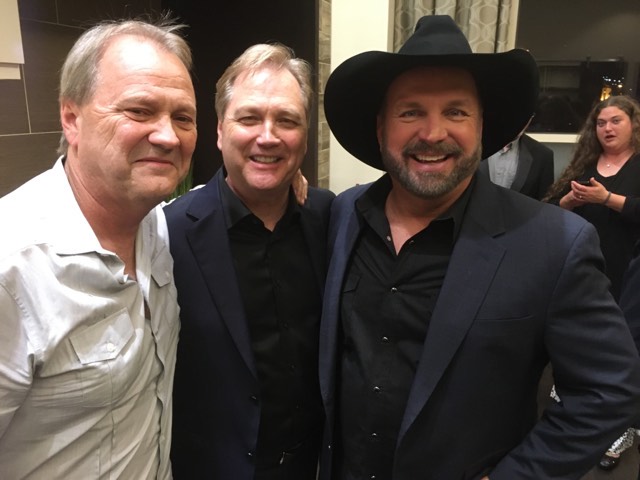 "One thing I'm really proud of is I played drums on Steve's Grammy Award-winning 2009 album, "My Tribute to Chet Atkins." (Steve Wariner, who was discovered by and performed with country music singer Dottie West, also played bass guitar in Atkins' band, and Atkins, "Mr. Guitar," became Steve Wariner's mentor. Steve Noel Wariner was born in Noblesville on Christmas Day in 1954 and was one of the most popular artists in the 1980s, with 10 No. 1 singles.) There's a video on Steve's Facebook page posted earlier this month of Terry playing drums with Steve singing "Midnight Fire" on "Hee Haw" in 1984. Terry also showed a photo snapped of him and his brother smiling and visiting with singer-songwriter Garth Brooks during Steve's induction into the Musicians Hall of Fame in Nashville.
Terry is looking forward to seeing all of his hometown friends and family on New Year's Eve.
The American Legion's New Year's Eve celebration on Dec. 31 is free and open to the public. A prime rib dinner by the Legion chef will be served for $29 per plate. For information, call the Legion at 317-773-9985.

Contact Betsy Reason at [email protected]m
Want TO GO?

What: Final New Year's Eve celebration at the Noblesville American Legion with the public welcome to attend.
When: 8 p.m. Dec. 31.
Where: Noblesville American Legion Frank E. Huntzinger Post 45, 1094 Conner St.
How much: Free admission. A prime rib dinner by the Legion chef will be served for $29 per plate.
Info: American Legion, (317) 773-9985.