Gov. Holcomb Feeling Stronger Every Day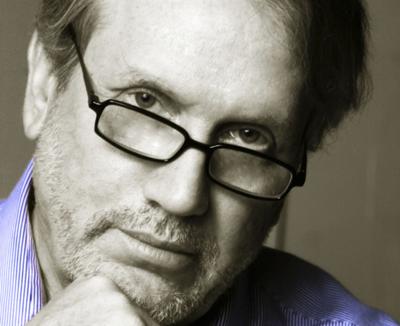 When my State Affairs Indiana colleague Kaitlin Lange asked Gov. Eric Holcomb what he was playing on his Spotify music list, he responded, "Feeling Stronger Every Day" by the legendary rock band Chicago.
It was a revealing answer because after U.S. Sen. Mike Braun announced he would seek the open governor's seat in 2024, I began asking Republican Party chairs for potential candidates for Senate. Hardly any prominent GOP county chairs or operatives saw Holcomb seeking the seat, with most expecting him to, as one put it, "find a great job in the private sector."
After serving as deputy chief of staff to Gov. Mitch Daniels and then as Indiana Republican chairman when he helped create a launch the current GOP juggernaut that now dominates Hoosier politics, Holcomb launched a bid for the U.S. Senate for the 2016 cycle. He was running third in the GOP primary when Gov. Mike Pence tabbed him to replace Lt. Gov. Sue Ellspermann. When Donald Trump picked Pence as his running mate that July, Holcomb won a second-ballot Republican Central Committee caucus. After a 106-day campaign he likened to "building an airplane in flight," Holcomb upset Democrat John Gregg. It's one of the more interesting rises to stardom in Hoosier history.
Why wouldn't Holcomb, who won reelection with a record number of votes in 2020, be at the top of insider Senate lists? Because as governor, he made a number of moves and restrictions during the COVID-19 pandemic that angered social conservatives. They delivered a swift rebuke during last June's Indiana Republican Convention, defeating Holcomb appointee Holli Sullivan for a full-term as secretary of state and opting for Diego Morales, who had accused the governor of "abusing" his power.
About six weeks later, in the wee hours of a hot August night, Holcomb signed SEA 1, the holy grail of true-believing conservative Republicans. It became the most restrictive anti-abortion bill passed by a state legislature following the U.S. Supreme Court's repeal of Roe. v. Wade on June 24. Proponents believe the new law will prevent more than 90% of Indiana abortions. "Following the overturning of Roe, I stated clearly that I would be willing to support legislation that made progress in protecting life," Holcomb said. "In my view, SEA 1 accomplishes this goal following its passage in both chambers of the Indiana General Assembly with a solid majority of support."
Thus, Holcomb's signature provided an interlude to a strange, strange year.
When State Affairs Indiana asked Holcomb during his year-end interview whether he was considering a Senate run, he responded, "Not right now. I'm not going to let anything interfere with my focus, and my focus right now is the budget session that's upon us. I haven't ruled anything out or in. I've told multiple people from different walks that have expressed an interest or asked me to think about something. I've literally told 100% of them the same thing so that if one talks to the other they will get the same response. If you need an answer now, I'm not your guy."
Earlier this week, Gov. Holcomb unveiled his final biennial budget. He called it "transformational" because it proposes to change the way public health is delivered in Indiana, and makes what he calls "historic investments" in K-12 education – including fully funding the cost of textbooks for Indiana students and new literacy initiatives. He is seeking an 8% increase in education spending and wants to raise average teacher salaries to $60,000.
He proposed increasing health spending by $120 million in 2024 and $277 million in 2025 per recommendations from the Governor's Public Health Commission, as well as a continued expansion of broadband to rural areas, more recreational trails, and another $500 million for his Regional Economic Acceleration & Development Initiative (READI) program that has ignited an array of community projects across the state.
And after another landmark report by the Indiana Behavioral Health Commission during what is being termed a "crisis in mental health," Holcomb will seek an expansion of the 988 Crisis and Suicide Lifeline services, $4.25 million to combat military veteran suicide, and will begin to invest $500 million in opioid settlement funds to create community substance abuse programs.
"By making lasting investments in our health, education and workforce we are building a stronger tomorrow for all Hoosiers," Gov. Holcomb said. "First and foremost, we will protect our fiscal strength of Indiana by adopting our 10th straight honestly balanced budget which allows us to strategically prioritize public health, education, workforce, as well as economic and community development to elevate Indiana to the Next Level and provide citizens and their families the tools they need to not just survive but thrive for generations to come."
His wish list comes as the state sits on a record $5 billion budget surplus.
Holcomb for Senate? If Mitch Daniels, Holcomb's ally and mentor, decides against reviving his storied political career by seeking Richard Lugar's old Senate seat, perhaps the 54-year-old governor will consider a run. Senate nominees are chosen via primaries, not state conventions. A governor would be tough to beat in a primary.
The columnist is managing editor of Howey Politics Indiana/State Affairs at StateAffairs.com/pro/Indiana. Find Howey on Facebook and Twitter @hwypol.