Music, Comedy, Festival of Ice, Winter Farmers Market, More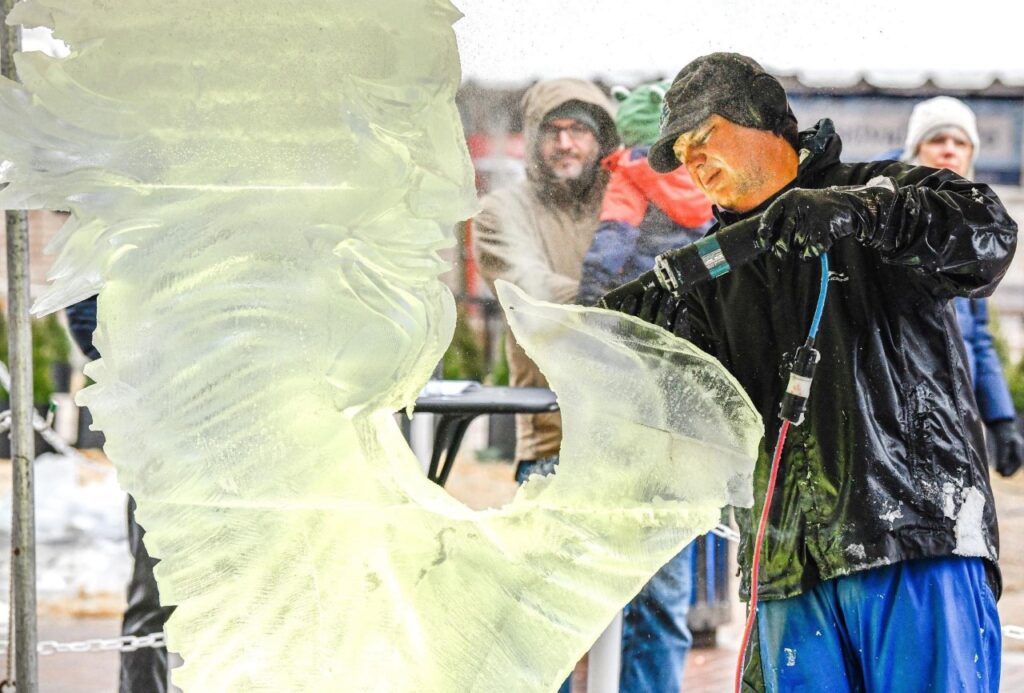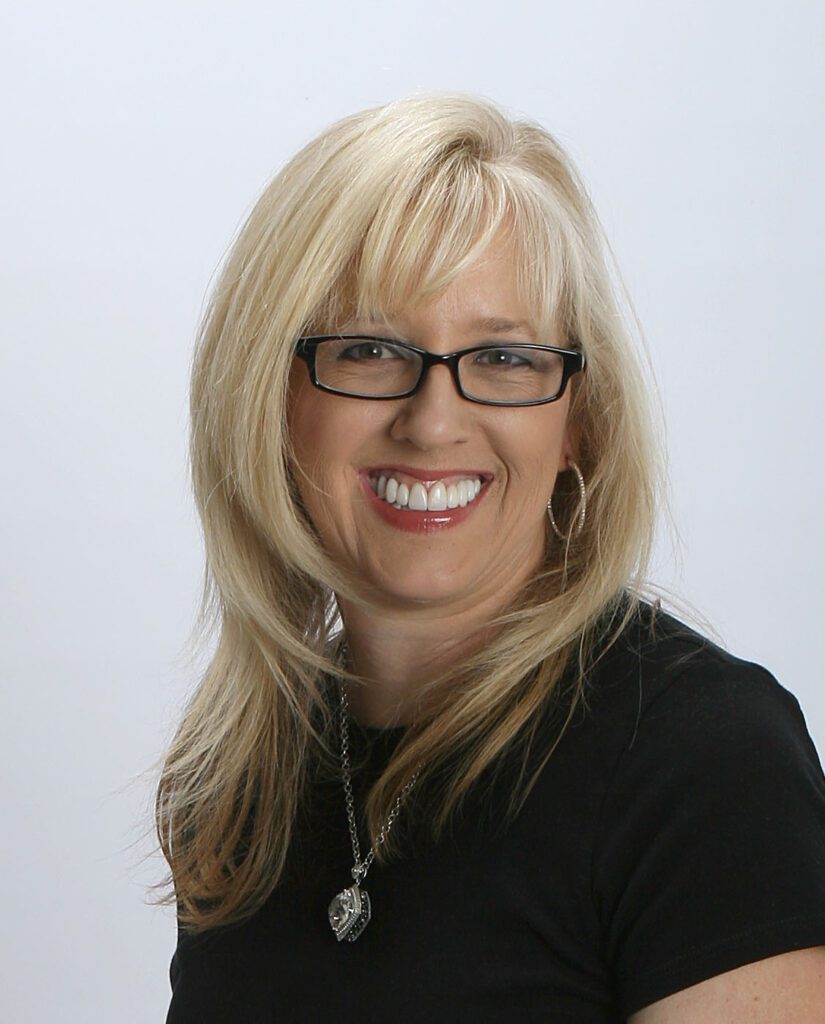 From live music and comics to the Indianapolis Home Show, a farmers market and Festival of Ice, we share our list of 22 things to do this weekend and beyond:
1. Enjoy live music with Fast Cadillac at 7 p.m. today, Hill and Oaks on Saturday, Jason Salyers on Jan. 27, Craig Thurston on Feb. 3 and Tay Bronson on Feb. 4 at Primeval Brewing in downtown Noblesville.
2. Head south for decorating ideas while discovering the latest trends, and tour the Centerpiece Home with pool and pool house, see HGTV stars and twin sisters Leslie Davis and Lyndsey Lamb today and Saturday, meet design expert Mina Starslak on Jan. 28, explore four mini barns being transformed into backyard bungalows and hundreds of vendors at the Indianapolis Home Show, today through Jan. 29 at the Indiana State Fairgrounds & Event Center in Indianapolis.
3. Enjoy live music by Tommy Baldwin at 8 p.m. today at Wolfies Grill in Noblesville.
4. Hear My Yellow Rickshaw 9 p.m. to midnight today at Outlaws Steaks Burgers Brews on Cabella Parkway in Noblesville.
5. Check out the comedians at The Brick Room Comedy Club, featuring James Tanford, Greg Winston and Mo Mitchell at 8 p.m. today, Hayden Fredricksen and Gabi Rifter Saturday at the downtown Noblesville Maple Avenue club, with tickets $10 at thebrickroom.cc.
6. Westfield Winter Farmers Market is 9 a.m. to noon Saturdays, through April 1 at West Fork Westfield Event Center on East 191st Street.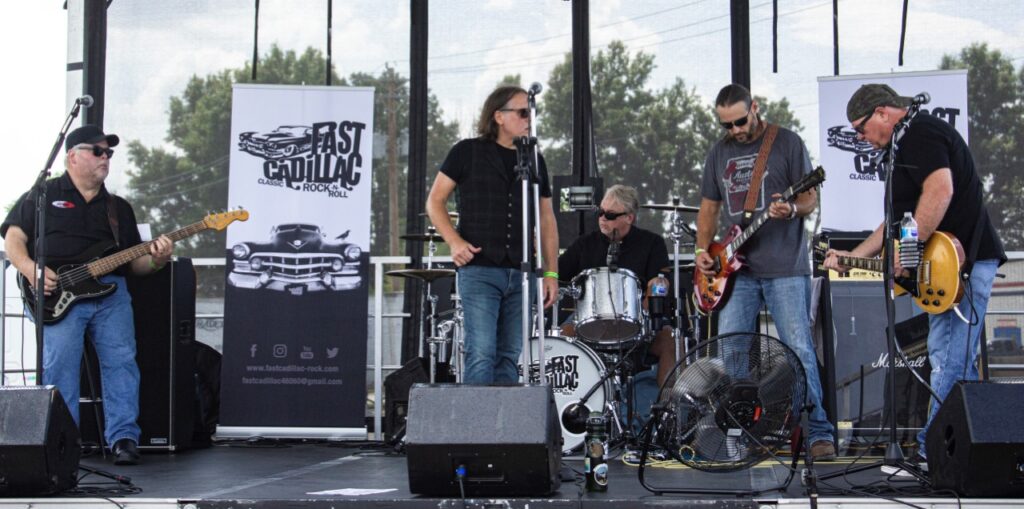 7. Try out Fishers Parks' mobile skatepark noon to 2 p.m. and 2 p.m. to 4 p.m. Saturdays in January at Fishers AgriPark on Florida Road, with required registration at playfishers.com
8. Enjoy live music with Steve Fulton at 7 p.m. Saturday, The Juan Douglas Trio on Jan. 28 at Spencer Farm Winery in Noblesville.
9. The 2023 Festival of Ice features carving demonstrations by professional ice carvers today in the Carmel Arts & Design District and on Saturday at The Ice at Carter Green, with a Carmel Fire Department chili cook-off, and then on Sunday a fast-paced carve-off on stage, skating to a live deejay and more at The Ice at Carter Green.
10. Main Street Productions and Basile Westfield Playhouse announce auditions for the musical, "The Spitfire Grill," directed by Doug Davis with musical director Brenna Whitaker, at 6:20 p.m. Monday and Tuesday at the Playhouse in Westfield, with performances April 13-27, and info at westfieldplayhouse.org
11. Enjoy live music of Craig Thurston from 6 p.m. to 9 p.m. Jan. 26 at Grindstone Public House in downtown Noblesville and the first and third Thursday beginning in February.
12. Experience Music Bingo from 7 to 9 p.m. Wednesdays at The Boathouse Kitchen & Swan Drive in Cicero.
13. Experience Turntable Thursdays at 5:30 p.m. Thursdays at Primeval Brewing in downtown Noblesville.
14. Come party at The Lacy Building with all ages welcome for DitchWeed at the Lacy, 6:30 p.m. Jan. 27 and music by Ditchweed Acoustic Project, with donation items to Living Water Outreach.
15. Join the fifth annual Central Indiana Seed Swap from 9 a.m. to 2 p.m. Jan. 28 at the Hamilton County 4-H Fairgrounds in Noblesville
16. Attend the Central Kicks Sneaker Convention at 1 p.m. Jan. 29 at the Hamilton County 4-H Fairgrounds in Noblesville.
17. Auditions for Hamilton County Theatre's Guild's The Belfry Theatre production of "The Great Gatsby," directed by Andrea Odle, are 6:30 p.m. Jan. 29-30 at Arts for Lawrence's Theater at the Fort in Indianapolis, for the March 17-26 show, with more info at www.thebelfrytheatre.com
18. Help raise money for North Elementary during the annual Savor Noblesville fundraiser — a premier food event supporting the North PTO — at 6 p.m. Feb. 2 at Mill Top Banquet and Conference Center in Noblesville.
19. Learn about beekeeping during a Pop Up Beekeeping 101 from 2 p.m. to 3:30 p.m. Feb. 4 at Fishers AgriPark, with no registration required.
20. Make plans to attend the Galentine's Goddess Brunch from 11 a.m. to 2 p.m. Feb. 12 at The Lacy Arts Building in downtown Noblesville, with tickets $45 each, includes waffle bar, mimosa bar, juice bar, book bingo, activities, goddess crowns and more.
21. Save the date: The Boys & Girls Club of Noblesville's 37th annual Auxiliary Auction, Mardi Gras Charity Ball, is 6:30 p.m. Feb. 18 at Harbour Trees Golf Club, with a live and silent auction, and $175 tickets available in advance. For information, visit bgcni.org or call the club at (317) 773-4372.
22. Save the date: Noblesville Schools Education Foundation's Miller-Palooza is 6 p.m. to 11 p.m. March 10 at the Embassy Suite in Noblesville, with $125 tickets, sponsorships available, dress casual Noblesville school spirit, and featuring Dueling Pianos from Felix and Fingers. To donate to silent auction, email adriann_young@nobl.k12.in.us

Contact Betsy Reason at betsy@thetimes24-7.com