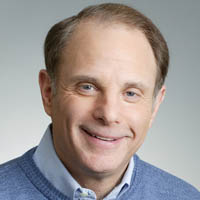 Next month Mary Ellen and I will take our first vacation out of the country since the start of COVID. We're very excited about this cruise. I'm already shopping, hoping to update my wardrobe—a word I just realized I have never used for my clothing. Mary Ellen has a wardrobe; I have two drawers and a closet.
I had to buy a dress shirt for one of the special dinners on the ship. I don't like to wear a white shirt, preferring one with a bit of color, but Mary Ellen was adamant that I go traditional. I purchased an additional shirt for the more casual nights.
After a short stop at Kohl's, I came home with the two shirts. I opened the package and tried the first one on. It fit perfectly. My wife was in the room watching me. She had a smirk on her face.
"You have a stain on your shirt already," she said.
"That's impossible. I just put it on."
"They must really know their customers at Kohl's."
"What do you mean?" I asked her.
"They pre-stained it for you."
Yes, right next to the third button were brown blotches, nothing I was familiar with despite my extensive experience with the tell-tale signs left by every condiment I have ever slathered on a fast-food sandwich. "I guess I can't wear that to dinner," I said, about to unpack my second option.
"Why not?" she asked. "It's gonna look like that anyway, right after you finish your appetizer."
I reached into the shopping bag and dug out the blue button-down. I carefully removed all the pins from the folded shirt before I put it on. I thought it looked great and said to Mary Ellen, "As long as I've got it on, let's go out for a nice dinner."
"You can't wear that shirt, either," said Mary Ellen.
"Why not?"
"It has a smudge under the second button."
Sure enough, once again I had purchased a brand-new piece of apparel that had somehow anticipated its unavoidable destiny and went ahead and self-stained.
"Wait a second, Mary Ellen. I'll wear a tie. That will cover it."
"Super idea. Too bad that every tie in your closet has ketchup on it."
"Okay, I'll button my sport coat. That will cover the mark on the tie."
Mary Ellen walked over to the closet and pulled out the one sport coat I still wear. She looked at it carefully and shook her head. "This is not going to work. It has mustard on the lapel. Do you own a raincoat?"
After we returned home from dinner, I washed both shirts and successfully removed the original soiled areas, but the shirts were destined on the trip to be become a kaleidoscope of tasty tidbits from our buffets.
Recently we were going over final plans for the vacation and I asked Mary Ellen questions about the reputation of the cruise line we were using.
"Do you really think I will like the food, Mary Ellen?" I began.
"Oh, yes. For you, Dick, it will be spot on."
Dick Wolfsie spent his career sharing his humor, stories and video essays on television, radio and in newspapers. His columns appear weekly in The Noblesville Times. E-mail Dick at [email protected] aol.com