Belfry's 'Around the World in 80 Days" Travels to Next County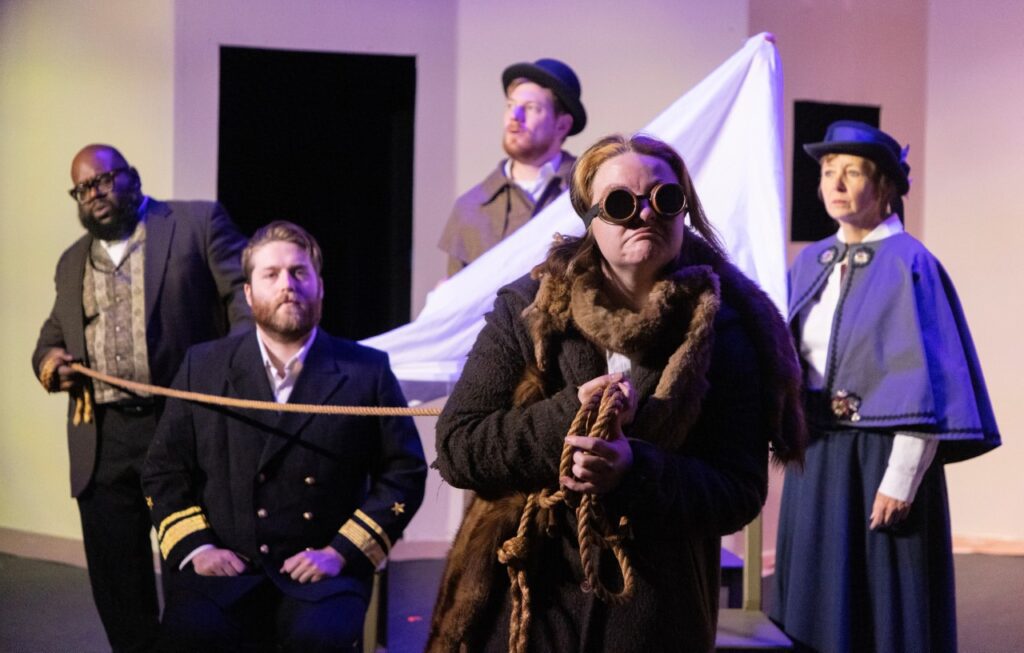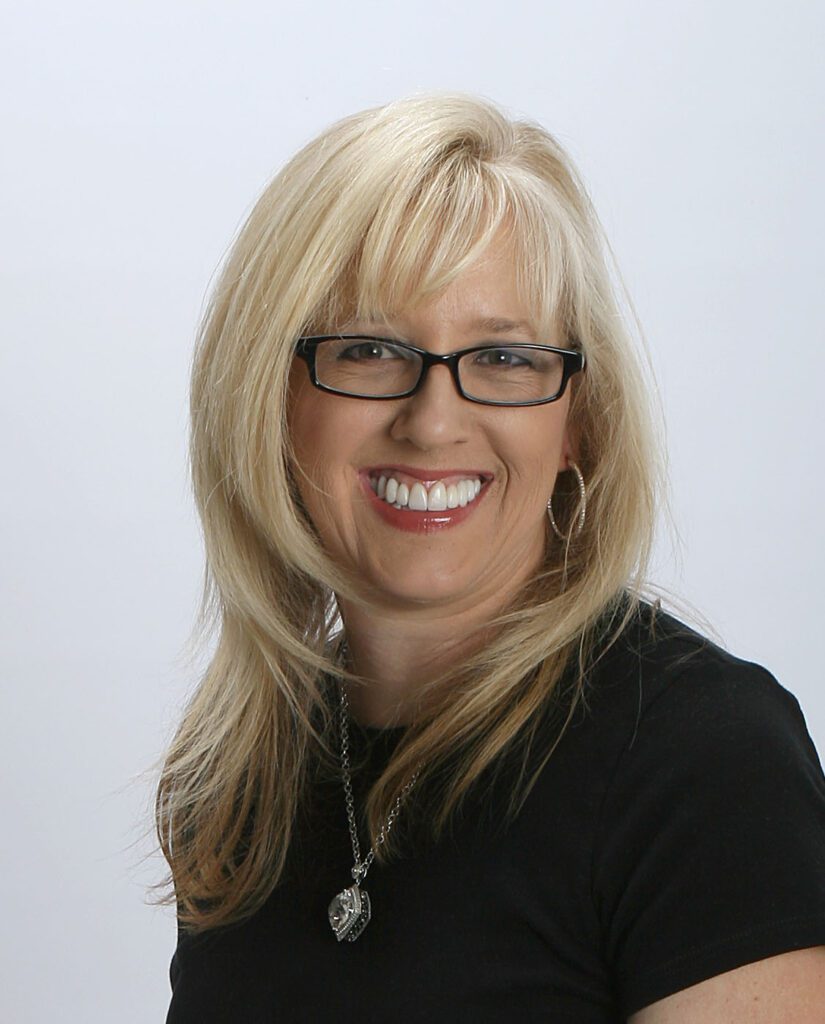 The Belfry Theatre play director Eric Matters talks about directing a play for a theater without a theater, how his family was the driving force for theater in his life, and how his upcoming show, "Around the World in 80 Days," which opens Friday, is keeping him grounded with a purpose after the recent loss of his father.
"Being a theater without a theater is a challenge," Matters said, referring to The Belfry Theatre which had its last performance at the Noblesville venue in February 2020 just before the Covid pandemic.
The small 104-seat Belfry Theatre building on Greenfield Avenue and Union Chapel Road closed during the pandemic and remains closed today due to building and maintenance issues that occurred while the building was not in use. Since Belfry Theatre productions resumed, The Belfry has staged shows at Noblesville First United Methodist Church's Celebration Hall,  The Ivy Tech Auditorium in Noblesville and The Switch Theatre at Ji-Eun Lee Academy in Fishers.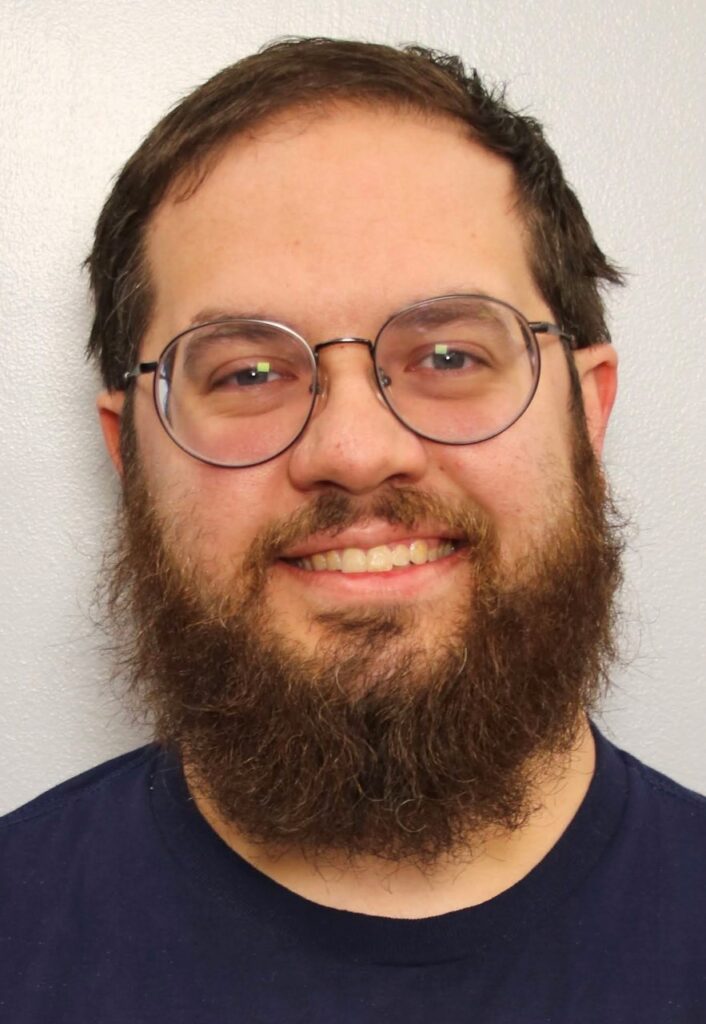 While The Belfry, in its 58th season, staged the first two productions of the 2022-23 season, "Rehearsal for Murder" and "The Sound of Music," at The Ivy Tech Auditorium, The Belfry was unable to secure dates for the next three spring productions, February through May, at Ivy Tech. So The Belfry went out of the county, into northeastern Marion County, to secure production space at Arts for Lawrence's Theater at the Fort for the next three shows, "Around the World in 80 Days," directed by Matters; "The Great Gatsby," directed by Andrea Odle; and "Crimes of the Heart," directed by Jen Otterman.
Therefore, The Belfry has become a traveling theater, staging productions at rented venues, and always on the lookout for nearby rehearsal and audition space.
"We rehearsed for a little while in some other gracious theaters. Then Arts for Lawrence had space for us to rehearse in before we took control of the stage space," Matters said.
All building prep work was done at The Belfry property and a few other places. "It all had to be transported and assembled in a short amount of time (to Theater at the Fort). Tech day was thankfully a lot of elements coming together at the last minute as we moved our time and efforts around like pieces on a chess board to accomplish everything," he said.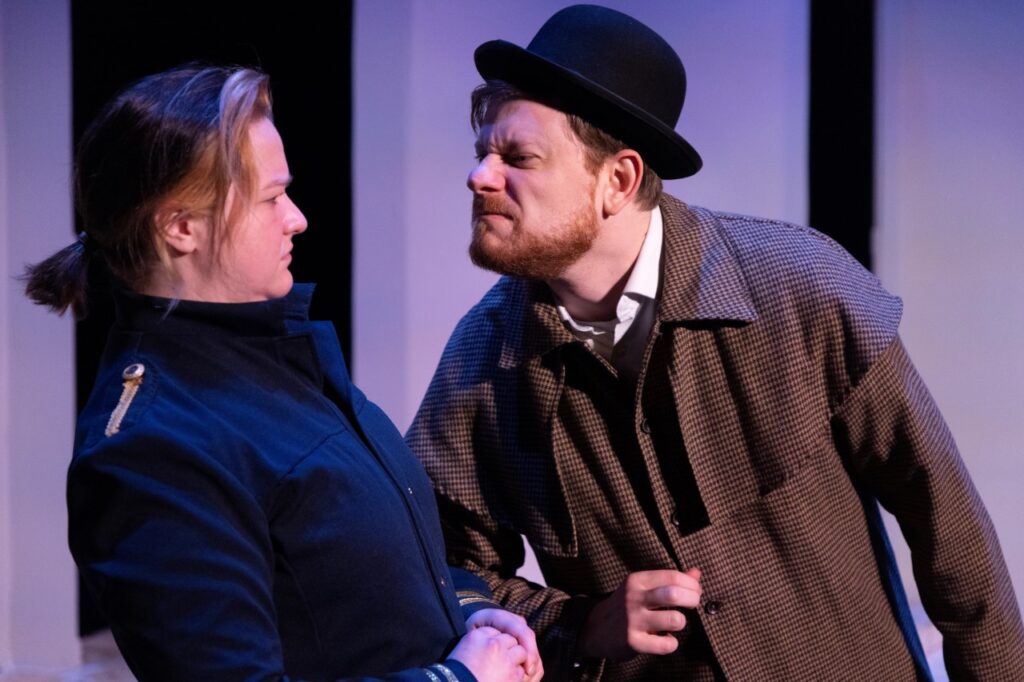 So what's the new, temporary venue like?
"The Theater at the Fort is a lovely venue," Matters said. "It is a touch far from our normal home in Noblesville. And while this does mean a further drive for our traditional patronage to support us, it also opens us up to new patrons in the greater Lawrence area, hopefully, some of whom will follow us home to Noblesville when we finally stop wandering," Matters said.
Pros and cons of the temporary space?
Theater at the Fort is newly renovated and under new leadership.
"Pros are definitely that the space is bigger, newer, more modern and closer to outside conveniences such as restaurants. Con is the load-in/load-out process, sharing the space with outside groups, far from home for patrons, and uncertainty of returning in the future," Matters said.
The Belfry Theatre board is currently considering an extensive remodel on the currently closed Belfry building or rebuilding The Belfry on either its current property or a future property. The Belfry is looking for prospective properties and/or theater partners and is also seeking affordable rehearsal and production space and costume space until The Belfry can open its own venue again.
On the directing side, Matters is really enjoying directing this cast of actors, who have been rehearsing since auditions in early October.
"So many stories with this cast and crew. They have been a delight to work with and have been very supportive as I go through the struggles of losing my father," said Matters, whose dad, Keith Matters, passed away from ALS, at the end of January. His father, also who is involved with local theater, helped lead Footlite Musicals to be one of central Indiana's finest theaters.
"Really, the best story I can tell is the one about how this show kept me grounded with a purpose after that loss."
His greatest inspiration? "My family has always been the driving force for theater in my life," Matters said. "Whether it was following along as my parents did shows or working side-by-side with my brother (Stephen Matters) as we do shows." Stephen Matters actually designed the set for "Around the World in 80 Days.")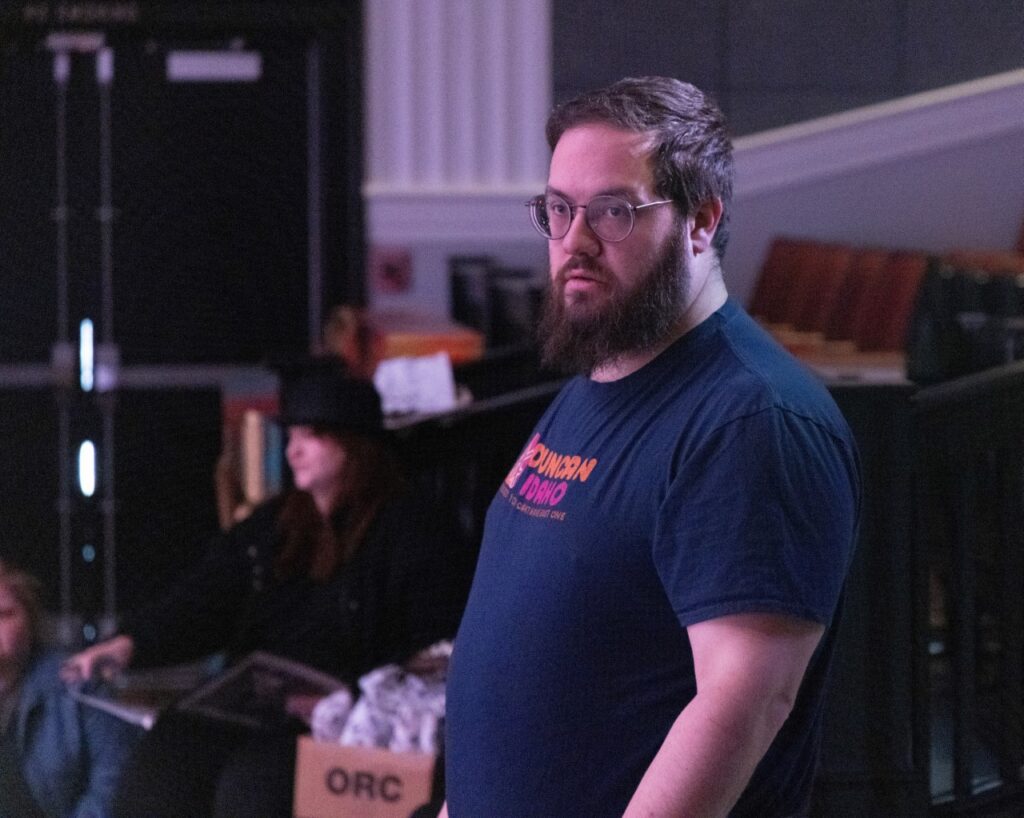 How did Eric Matters get started in theater? "Family. It's always been about family, either working with my own or forging a new one from like-minded crazies," he said.
The Indiana native specializes in lighting, and he's earned numerous Encore Association Best Lighting Design awards for his work in local community theater.
"I like light because it has such a quiet impact on the show," Matters said. "Subtle color changes can shift entire scenes, and the audience feels that effect but doesn't know why."
While he designs light for many community theater shows, he "would never" light his own shows, he said. "As the director, I like to have a broader vision of the show as it comes together. Narrowing my field of view to one aspect would cause others to suffer. Also, by letting others design, it brings different perspectives and opinions to the creative process."
Matters has been involved in more than 100 productions in various technical capacities. The number of things he's learned along the way would be too numerous to list.
The show, "Around the World in 80 Days" follows the fearless adventurer Phileas Fogg and his faithful manservant as they race to beat the clock, and set out to circle the globe in an unheard-of 80 days. But his every step is dogged by a detective who thinks he's a robber on the run. Danger, romance and comic surprises abound in this whirlwind of a show as six actors portray 39 characters and travel seven continents in Mark Brown's adaptation of one of the greatest adventures of all time, according to the play's synopsis.
Matters — the fearless leader of this wild adventure — said directing the show has been "a wonderful and fun experience. Watching a great actor move effortlessly through multiple characters is amazing."
He said, "Sarah (Eberhart) is a great example of that in this show, as she plays the most characters — (a total of) 13. She uses everything from dialect and accents to body language, to the costumes and makeup to denote the various characters."

Contact Betsy Reason at betsy@thetimes24-7.com
Want TO GO?

What: Hamilton County Theatre Guild's Belfry Theatre production of "Around the World in 80 Days" play.
When: Feb. 10-19, 7:30 p.m. Fridays and Saturdays and 2 p.m. Saturdays and Sundays. Note the earlier evening time from The Belfry's traditional start time.
Where: Art for Lawrence's Theater at the Fort, 8920 Otis Ave., Indianapolis, 46216.
How much: $20 for adults, $15 for ages 62 and older, students and military.
Tickets: artsforlawrence.org/tickets or 317-773-1085.
Meet THE CAST

Phileas Fogg — Brad Staggs
Aouda — Barb Weaver
Passepartout — Bryan Ball Cavajal
Detective Fix and various roles — Austin Uebelhor
Foley artist and various roles — Eric Dixon Gonzales
More various roles — Sarah Eberhardt
Meet THE CREW

Director — Eric Matters
Assistant director — Monya Wolf
Producer — Nicole Amsler
Lighting Design — David Melton
Light Operator — Lilly Trueblood
Costumer Master — Addie Taylor
Props Master — Lindsay Vest
Set Designer — Stephen Matters
Set Builder — Ted Jacobs