Remembering Clean Laundry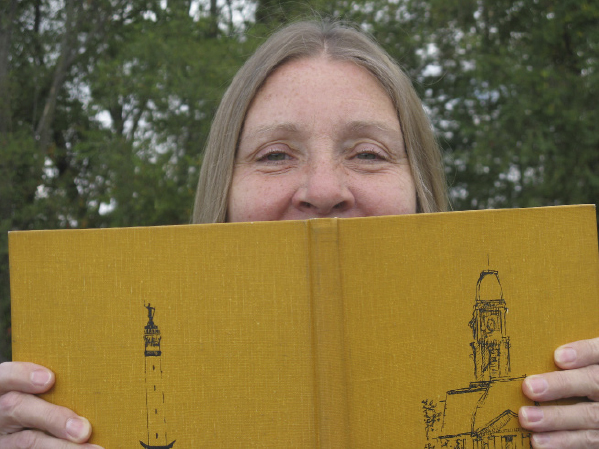 In the last reader column, I tried tracing the history of the old laundromat building, one of the structures at the intersection of Noblesville's Tenth and Pleasant Streets that was recently razed for the Pleasant Street project.
That column prompted a response from Martha Tunget Spurrier. Martha has good reason to remember that building — her parents, John and Catharine Tunget, constructed it in 1952-53 to house their laundry business.
The C & J Laundry opened at 726 S. Tenth Street in February of 1953 — complete with a neon sign in front!
The new laundry boasted all new equipment: 11 Bendix washers, a special 25-pound washer, two dryers and two extractors. (Extractors spun really fast and extracted excess water which cut drying time.)
Both self-service and regular (drop-off) service were available.
The following May, the Tungets also opened Tunget's Appliances in the new building. Martha's brother, Harvey, who had just returned from serving in the army, was the store's manager.
Tunget's Appliances sold Capehart televisions and radios, Gibson refrigerators, Toastmaster water heaters and Bendix appliances, like the Bendix Duomatic, the "world's first and only combination washer-dryer."
The appliance store only lasted a short time. Later that year Harvey Tunget began concentrating solely on his refrigeration service and in 1954 he became the owner of Noblesville's original Dairy Queen.
The C & J Laundry may have been new, but John and Catharine Tunget were no strangers to the laundry business. In 1948, they'd opened Noblesville's first self-service laundry at the corner of 12th and Hannibal Streets.
According to the Noblesville Daily Ledger, several such businesses existed in Indianapolis at that time, and Anderson had two, but the Tungets' was the first in Hamilton County.
The 12th and Hannibal laundry was described as a fireproof, well-ventilated, cool cement block building with "modern fluorescent lighting."
It was equipped with 20 automatic Launderall washing machines that allowed housewives (washing clothes was still considered women's work!) to do their family's entire weekly washing in 40 minutes "with practically no effort on the part of the housewife except to take the dirty clothes to the laundry and carry the clean ones home . . . "
Gas dryers were provided for anyone who wanted to dry their clothes before returning home. (I guess a lot of people still hung their clothing outside to dry.)
The Ledger noted that special soap would be furnished for the Launderall machines and that customers' soapy water would be completely changed after each wash so that "clothes belonging to different parties will not be mixed or washed together."
Martha recalled that people paid at the counter, then they could load the machines and turn them on themselves. It cost 70 cents a load to wash and dry if the laundry was dropped off. She wasn't sure about the charge for customers who did their own wash, but she thought that was 60 cents.
Martha helped out at the family business evenings, on Saturdays and during her school vacations, which led to a funny story.
Her father intended for the laundry to be open from 8 a.m. to 8 p.m. but there wasn't that much traffic at night, so Martha began telling people they closed at 6 p.m. so she could participate in school activities.
Martha said her mother was well aware of what she was doing and sided with her, but her father never did find out
Another funny story she passed along — a couple of times Martha's mother found a dirty diaper in laundry that had been dropped off. She just wrapped the diaper up and sent it back to the customer!
In 1959, the Tungets sold the business to Mr. and Mrs. Dean A. Rees, and the C & J Laundry became the "U-Do We Do Washette."

Paula Dunn's From Time to Thyme column appears on Wednesdays in The Times. Contact her at [email protected]