The Latest News and Notes From Kenny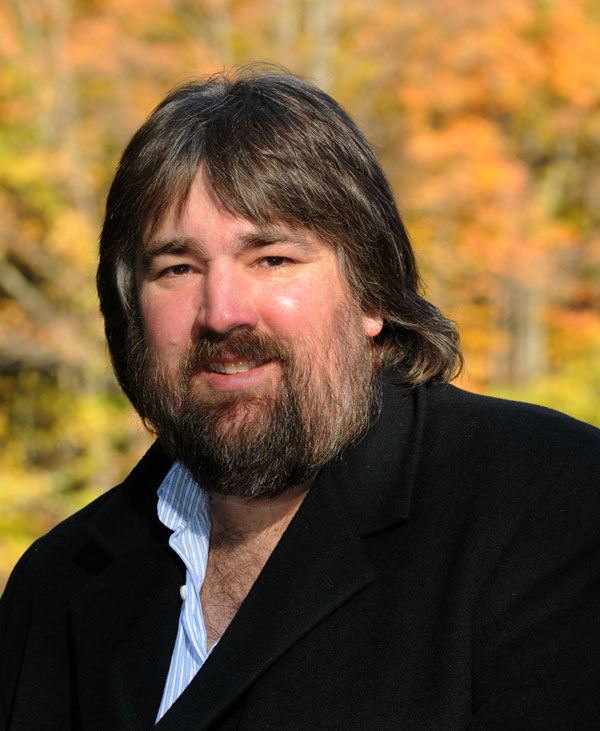 Two former Purdue standouts who skipped the Citrus Bowl game ostensibly to avoid injury and improve their NFL prospects succeeded on the first goal but their professional outlook doesn't seem to have changed significantly.
Quarterback Aidan O'Connell is projected to be a mid-to-late Day 3 pick, which ranges from the fourth through seventh rounds, by ESPN.com writer Jordan Reid. O'Connell was ranked 10th on Reid's NFL Draft quarterback rankings following the East-West and Senior bowls.
"O'Connell has a quick, over-the-top release, and he's a timing-based passer who gets the ball out in a hurry," Reid states. "And despite an average arm, he shows the ability to anticipate when throwing to the intermediate areas and quickly process pre-snap reads to attack the underneath areas.
"During practices at the Shrine Bowl, O'Connell was sharp in getting through his reads and placing the ball in adequate spots for his targets. He displayed efficient footwork and was often able to marry it up with concepts that were asked of him. If O'Connell improves ball placement consistency, he could be a popular target for teams in the fourth or fifth round."
Reid sees a potential fit for O'Connell with the Los Angeles Chargers, who feature Justin Herbert as the starting quarterback. Veteran backup Chase Daniel and Easton Stick are the other QBs on the Chargers roster.
"O'Connell needs to be in a scheme that keeps him on schedule, and the Chargers are an ideal fit because of their propensity to rely on getting the ball out quickly," Reid writes. "O'Connell's at his best when he can make quick decisions and keep pass-rushers from bearing down on him."
Tight end Payne Durham was ranked among a short list of players who impressed during Senior Bowl practices and game action.
NFL.com writer Eric Edholm says to look past meager bowl game statistics (two receptions for 24 yards, plus a two-point conversion) in Durham's case.
"Durham appeared to improve with each day during practice and might have saved his best for Saturday's game," Edholm writes. "Durham … showed off impressive athleticism for a 258-pounder.
"It unquestionably was a productive week for Durham, who at times outshined the more ballyhooed Luke Musgrave (Oregon State) in the buzz department, making several contested catches this week. Considering that Durham, a former lacrosse player, didn't play football until late in high school and arguably was underused at times for the Boilermakers, he's a rising prospect worth keeping tabs on."
Three other Boilermakers are also draft prospects: cornerback Cory Trice, linebacker/safety Jalen Graham and All-American wide receiver Charlie Jones.
Football transfer talk
Former Texas quarterback Hudson Card may be the instant impact transfer for Purdue football in 2023, but another new Boilermaker could be instrumental in keeping Card's jersey clean.
Jalen Grant, a former guard at Bowling Green, is among the 10 "more important than you think Big Ten transfers" in On3.com writer Mike Huguenin's opinion.
The 6-3, 285-pound Grant was a three-year starter who also has experience at center, which could ease concerns about Purdue's three-year starting center Gus Hartwig's recovery from a knee injury.
Huguenin speculates that Grant could step into the role vacated by Spencer Holstege's transfer to UCLA.
Grant is one of five transfers, so far, added by first-year coach Ryan Walters. In addition to Card, the others are defensive lineman Isaiah Nichols and safety Anthony Brown from Arkansas, and former Stanford defensive back Salim Turner-Muhammad.
Future Indiana offensive lineman Max Longman (Massachusetts) and former Hoosiers tight end AJ Barner, now at Michigan, also made Huguenin's list. The 6-4, 302-pound Longman was a three-year starter who played for new IU offensive coordinator Walt Bell. Barner was Indiana's third-leading receiver in 2022.
One more accolade for Edey
With his selection as co-Big Ten Player of the Week on Monday, Purdue junior center Zach Edey is just one more Big Ten honor away from matching the single-season league record.
Ohio State great Evan Turner was chosen Player of the Week seven times during the 2010-11 season. Edey's sixth award was shared with Indiana's Trayce Jackson-Davis for the second week in a row.
Edey tied the late Caleb Swanigan, who was named Big Ten Player of the Week six times in 2016-17, for the Purdue record.
Against Penn State and Indiana, Edey averaged 25.5 points, 15.5 rebounds, 2.0 blocks and 1.5 assists in 30 minutes per game. He shot 22-of-28 (.786) from the field and 7-of-9 (.778) from the free throw line in the two games.
Edey leads the nation with 19 double-doubles, second in rebounds (13.2 per game) and fourth in scoring (22.4). His six games with at least 30 points and 10 rebounds is more than the rest of the Big Ten combined (5).
He's also doing it against the best teams. In 10 games against foes ranked in the nation's top 50, Edey is averaging 25 points and 13 rebounds while shooting better than 60 percent.
The top-ranked Boilermakers took a three-game lead in the Big Ten (with seven games to play) over Indiana and Rutgers into Thursday night's home game against Iowa.
C-Plus for Purdue
Not surprisingly, the hire of first-time head coach Ryan Walters did not receive high marks from college football writer Stuart Mandel of The Athletic.
The Boilermakers were given a C-plus, puzzling Mandel by shying away from their history of offensive head coaches. "The 36-year-old did a fantastic job at Illinois, producing the nation's No. 2 defense at a program with little recent success," Mandel writes. "But the two best coaches in modern Purdue history, Joe Tiller and (Jeff) Brohm, were offensive innovators. Hiring a defensive-focused coach at a program that will always struggle to amass as much talent as the top half of the Big Ten seems a tad risky."
Not surprisingly, Mandel gave Wisconsin an "A" for hiring Luke Fickell and an A-minus for Nebraska's choice of Matt Rhule.
"Fickell feels like the ideal coach to uphold the program's deep-rooted blue-collar identity while also modernizing it.
"The 47-year-old (Rhule) previous orchestrated remarkable turnarounds at Temple and Baylor, which should prove valuable in undertaking what could be a massive rebuild in Lincoln."
Louisville also received an "A" for luring hometown hero Jeff Brohm away from West Lafayette.
"My 2016-17 coaching grades have been washed from the internet, but I'm fairly sure I gave Purdue an A for hiring Brohm," Mandel writes. "Louisville gets the same for bringing him home. Brohm is an outstanding offensive coach who led the Boilers to their best run in two decades, and now he returns to a school and a city where he and his family are football royalty. That's a lot to like."

Kenny Thompson is the former sports editor for the Lafayette Journal & Cou¬rier and an award-winning journalist. He has covered Purdue athletics for many years.