Westfield Play Director Enjoys Luxury of Venue, Start to Finish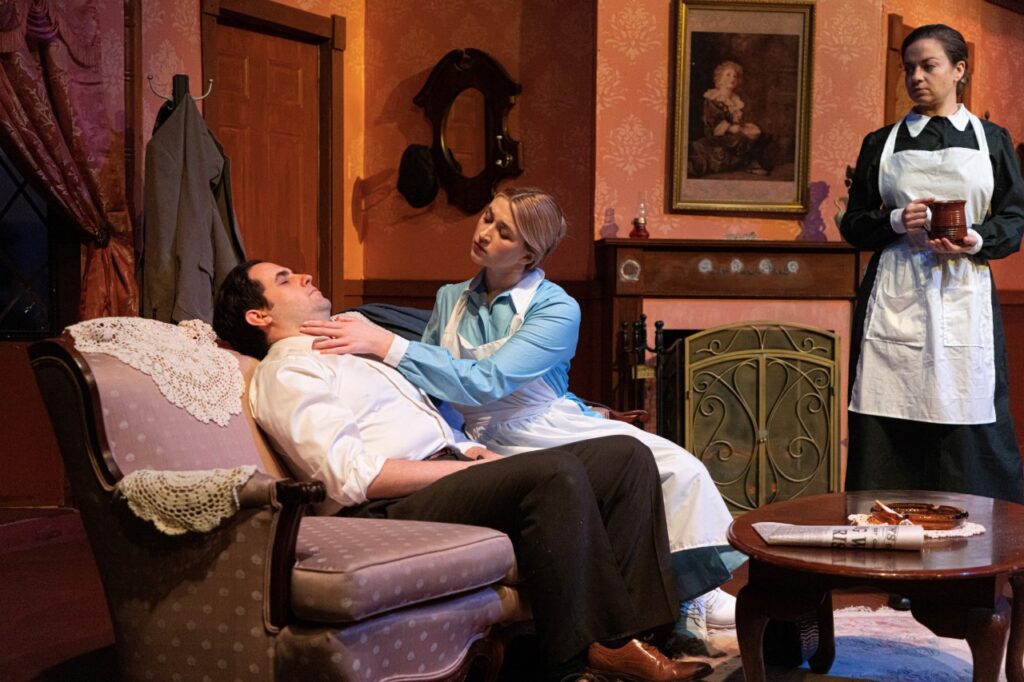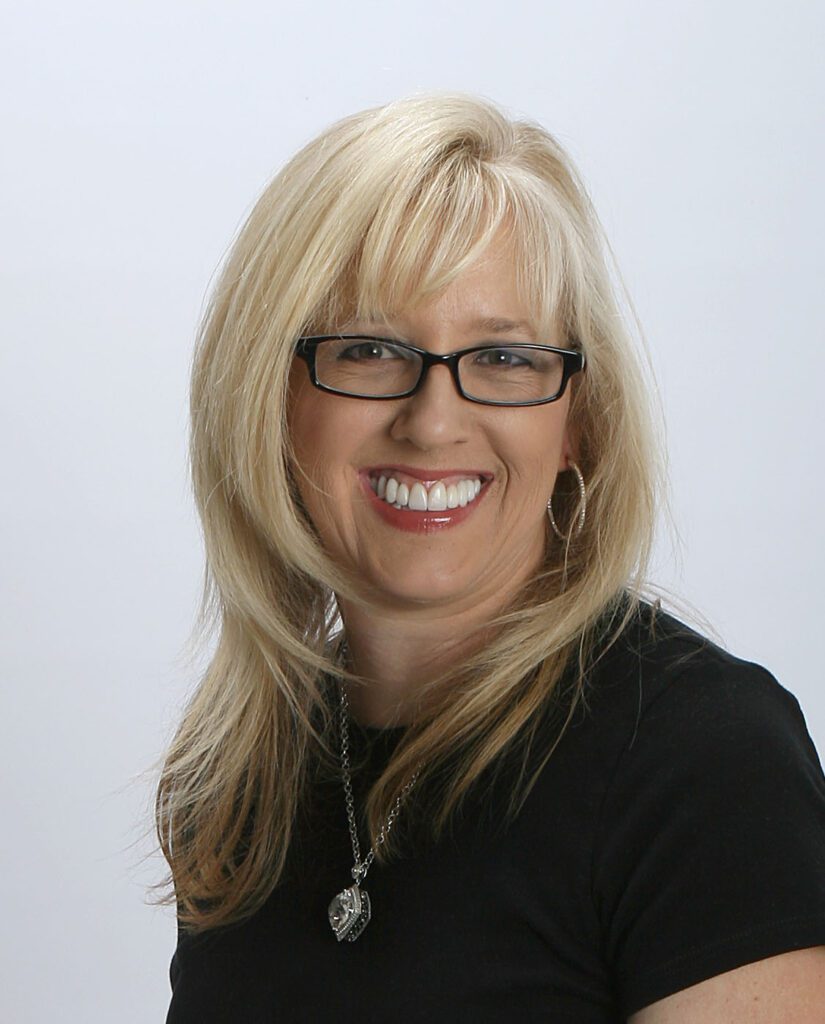 Ian Hauer is a local playwright, actor and director.
He's been fortunate to do it all.
And while Hauer is currently directing his 14th full-length play, it's his first time to have access to a theater space from start to finish.
Hauer, 32, Noblesville, is a first-time guest director for Main Street Productions for "Night Must Fall," a dark drama by Emlyn Williams, opening Thursday and continuing a total of six performances, through Feb. 19 at Basile Westfield Playhouse.
Before this, he directed two shows that loaded in two or three weeks before his play's tech day. The remaining 11 shows that he directed were theaters that loaded in the weekend before the show opened.
"The stability of rehearsing and performing in one place makes several things much easier, especially since my set designer and builder made sure to have much of their work done by the time we started rehearsing," Hauer said.
Other advantages? "Blocking (or staging of actors) remains the same from start to finish and you have the luxury of playing with set pieces, props and lights to a greater degree," he said.
Being there seems to be a shortage of theater venues in Hamilton County, directing at a venue from start to finish has become a luxury.
Hauer, who has acted at Basile Westfield Playhouse, loves directing and was invited to apply to be a director at the Playhouse more than a year-and-a-half ago.
"I think directing helps me become a better actor, and acting helps me become a better director," he said.
"One of my producers, Jen Otterman, recommended the script to me as I was applying to direct at the Playhouse," he said. "I always enjoy dark dramas where complex characters are thrown into tense, uneasy situations. It's a fascinating study of humanity. I was hooked as soon as I started reading it."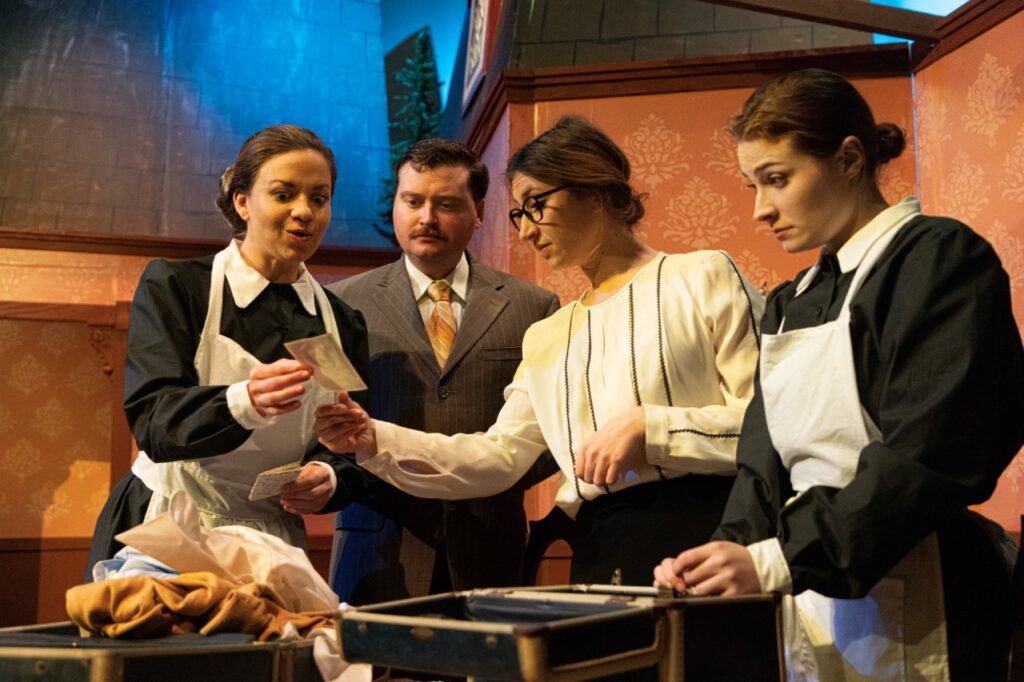 The show is about a young working man who charms his way into a wealthy woman's household, despite the misgivings of the woman's niece. I can't say too much more or it will spoil the story," Hauer said. "It's considered a psychological thriller, but as a product of the 1930s, it's a slow burn in the best way."
Dan, the play's "young working man," played by Adam Phillips, is returning to the stage after a 13-year absence. "I always enjoy introducing or re-introducing actors to the stage," Hauer said.
"The fresh perspective, energy and questions they bring elevates the entire cast (of eight), and Adam is no exception. As it happens, the playwright, Emlyn Williams, played Dan when the show first opened in 1935," he said.
Hauer has written two plays that are finished, "American Brutus," that's been produced for Hyperion Players, a community theater he started and in its pilot season, and the other play, "Call Me Sister," coming to the Hyperion Players stage in June. He has several other ideas in various stages of development.
Hauer has acted in 37 full-length plays for eight different theater groups, including Westfield Playhouse, Duck Creek Players and The Attic Theatre.
He likes both acting at different theaters as he does like directing at different theaters.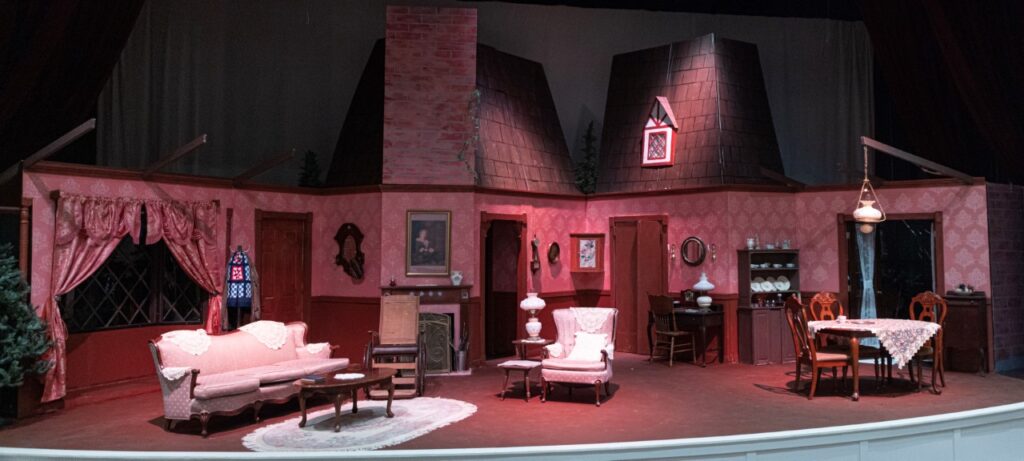 "Working in different places with new performers keeps me sharp, and exposes me to stories I wouldn't otherwise encounter," Hauer said.
After his show in June, he'll take a "sabbatical from directing," he said. "My energies are needed elsewhere for a while. I won't put a timeline on that and wouldn't rule out submitting for The Belfry in the future …." (The Belfry, in its 58th season, is readying, too, for the next show, "Around the World in 80 Days," a comedy that will open Friday in a temporary venue, Arts for Lawrence's Theatre at the Fort. Read more this week in the Betsy Reason column.)
Hauer, a IUPUI graduate with a degree in history, who does communications for the state, said theater has brought him much happiness.
"Theater was my first love, and most of the good things in my life have come while pursuing that love," he said. Hauer has met most of his closest friends working on shows. The Minnesota native met his wife, Emily, while doing a show. He and his childhood friend started Hyperion Players together and they're getting ready to announce their second season. Hauer landed two of his jobs because of his theatrical experience. His coworkers, high school teachers, Realtor, dentist and the clerk who weighs his fish at Kroger grocery have all been roped into Hauer's stage projects one way or another. "But even if none of that were true, even if theater stood alone in my life, I'd still love the drama, power, art and truth it provides."

Contact Betsy Reason at [email protected]
Want TO GO?

What: Main Street Productions presents "Night Must Fall," a dark drama by Emlyn Williams, in the third show of the 2022-23 theater season, directed by Ian Hauer of Noblesville.
When: Feb. 9-19, 7:30 p.m. Thursdays, Fridays and Saturdays and 2:30 p.m. Sundays.
Where: Basile Westfield Playhouse, 220 N. Union St., Westfield.
How much: $17 for adults, $15 for ages 17 and younger (with identification) and 62 and older, free to active military and veterans with identification.
Reservations required: Call (317) 402-3341 or visit westfieldplayhouse.org
Meet THE CAST

Dan — Adam Phillips of Carmel
Olivia — Rachel Kelso of Indianapolis
Mrs. Bramson — Julie Wallyn of Kokomo
Hubert Laurie — Matt Hartzburg of Indianapolis
Mrs. Terence — Ashley Engstrom of Westfield
Dora — Cass Knowling of Indianapolis
Inspector Belsize — Ian A. Montgomery of Indianapolis
Nurse Libby — Lizzie Schultz of Noblesville