CHS grad, 2022 Local DAR Winner, Enjoying Opportunities, Living Dream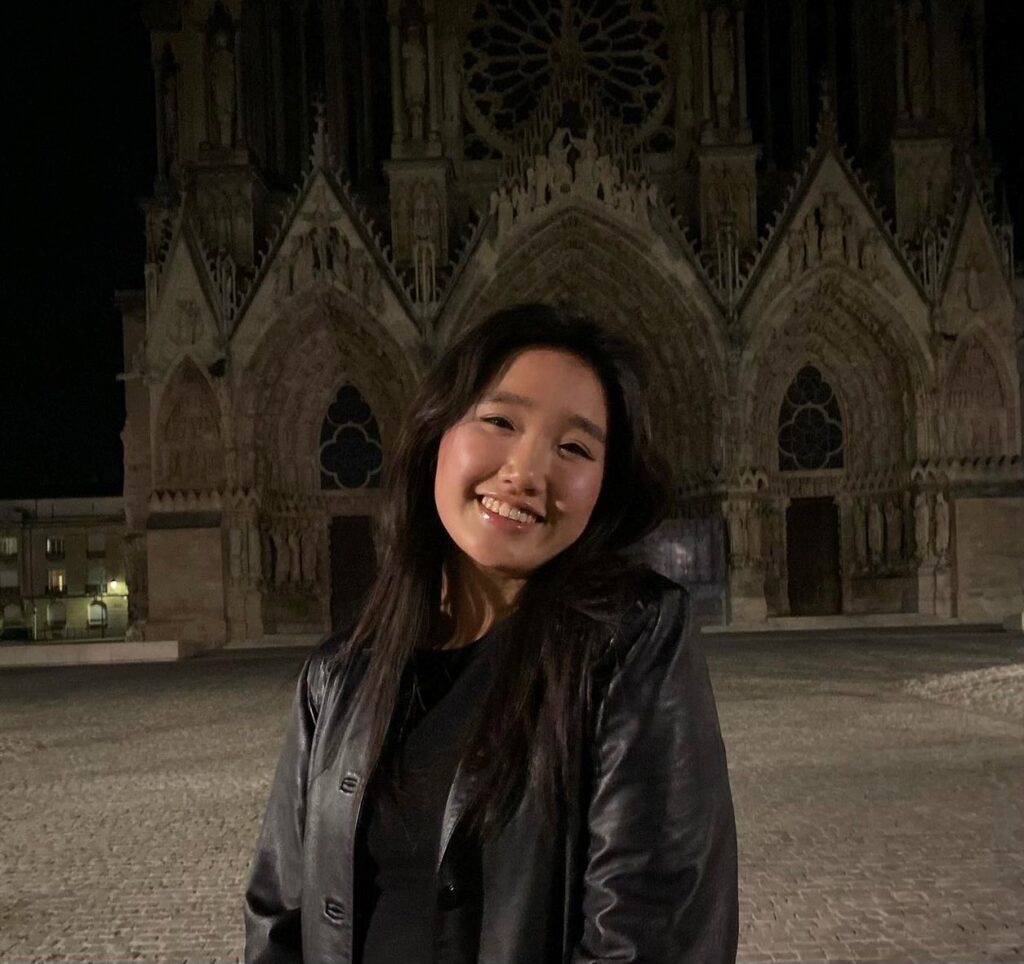 A year ago, I was amazed at the accomplishments of a young woman I met who was named a Good Citizen of the Year winner here in Hamilton County and went on to win third place in the State.
A 2022 Carmel High School graduate, Remi Shirayanagi epitomized the four qualities — dependability, service, leadership and patriotism — that define a Daughters of the American Revolution (DAR) Good Citizen.
"As an immigrant, I feel very proud and lucky to be living in the United States," Remi told me.
She had learned a lot about leadership and self-ownership when she spent a year in Taiwan.
At age 15, she was a Youth Ambassador to Taiwan for the Rotary Youth Exchange program, attending a local high school and studying Mandarin Chinese and taking Chinese classes at Chung-Yuan University.
"Being 15 without your parents in a foreign country where you don't speak the language, it is essential that you take accountability for yourself," she told me a year ago after winning the award presented by Horseshoe Prairie Chapter of the Daughters of the American Revolution at a DAR Tea in Noblesville.
She is patriotic and loves the opportunities that are available. She works tirelessly to be someone that people can depend on. She values service so much to the point that she planned to pursue a career as a public servant.
This year's winner, the 2023 Horseshoe Prairie Chapter of DAR Good Citizen of the Year, will be announced at a DAR Tea this Sunday.
While Remi won't be there, she'll be thinking of us from afar.
She said this week, "I am very grateful to the Daughters of the American Revolution for the opportunities that they have helped me attain."
Remi since the beginning of the school year has been studying at Science de Politics in Reims, France, where she began the UC Berkeley-Sciences Po (Parish Institute for Political Studies) Dual Degree program, studying Economics and Political Science with a focus on Europe-North American relations.
"In my free time, I have been blessed with the opportunity to travel around Europe, immerse myself in French culture, and learn French," Remi said this week. During her school breaks, she travels around Europe. She's been to Portugal, Switzerland and Italy.
At CHS, Remi was most proud of involvement as president of A5 (Advancement of Asian Americans in Arts & Athletics), a school club and student union of more than 200 students, which empowers students to break Asian American stereotypes. (Of Carmel Clay Schools' 2021-22 student body of 16,395, 15.3 percent are Asian, according to the Indiana Department of Education).
At Carmel Clay Schools, Remi played the violin for 12 years and was a section leader for the Symphony Orchestra. She was an AP Distinguished Scholar (earning an average score of at least 3.5 on all AP exams taken) and self-studied AP Japanese her junior year to expedite progress toward this award. She was elected symphony class representative for the Orchestra Council, was a Social Studies peer tutor, Carmel Young Democrats member, DECA business club member and National Honor Society member. She was a National History Day state finalist, a delegate for American Legion Auxiliary Girls State and was a founding committee member and organizer of Carmel Pride.
In 2022, Remi went on to be selected as one of DAR's 13 state finalists, and earned third place in the State. She also received the Creedon Award, established by the late Marilyn Creedon, who created the award to recognize a DAR Good Citizen who had "a special spark, special commitment, a zest for life, a difficult challenge, something that went beyond the normal range of activities."
Besides academics, Remi is a vocalist.
In 2022, she was a soloist in the Booth Tarkington Civic Theatre's "Revue!"
And Remi pleasantly surprised local youth when she showed up and sang her audition and was cast in the role of Elsa for The Belfry Theatre's Apprentice Players summer youth musical of "Frozen Jr.," singing the epic, "Let It Go." And just as soon as the show was over at the end of July, she was headed to France to her next endeavor.
Remi is the daughter of Ikue Shirayanagi and Shin Shirayanagi. "The person who inspires me is my mother. She has done a lot for me, growing up in a single-parent household," Remi told me. "She immigrated here to help my brother and I support our dreams and give us opportunities."
Now Remi is living her dreams.
-Betsy Reason writes about people, places and things in Hamilton County. Contact Betsy Reason at [email protected]