From Between the Lines to Outside, Derrick Clore Finds a Way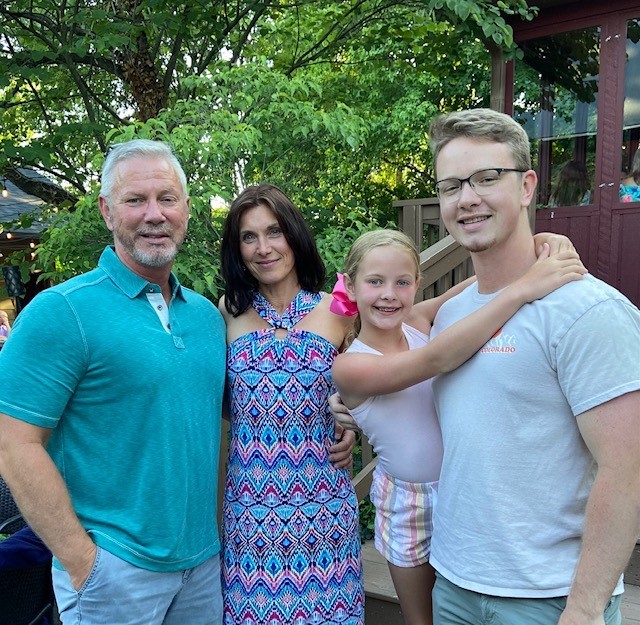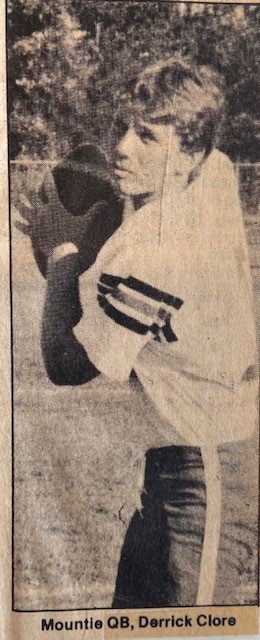 The long, curved drive leading to the house in Carmel is a long way from his middle class roots – physically and figuratively. One of the neighbors is the former vice president of the United States and governor of Indiana, Mike Pence.
New Market, Indiana it ain't.
Derrick Clore, a kid I covered back in the 1980s when I was a young sports writer and he was a tough, in-your-face quarterback, grew up in a house that was long on love, but certainly not in the same tax category as his current digs.
"My dad was hard-nosed," Clore told me recently. "His family was dirt poor, but he was the smartest guy I knew – and certainly the wisest. I remember when he pulled the furnace and put in a wood stove. We'd go out and chop wood. I had a sledge hammer and a wedge. I learned to swear doing that."
I first met the 56-year-old when he was at Southmont High School in the 1980s. He wasn't the most talented quarterback I'd seen, but I thought he was the toughest. He had a better arm than his coach gave him credit for and the kid could flat run over linebackers. I don't recall any of his stats, but he was one of those where stats didn't tell the whole story – or even most of it.
Clore was the kind of athlete where if you had one play, one moment in which the game hung in the balance, you would give him the ball and be fairly certain he'd find a way.
He was a tough guy off the field, too. Sometimes a little too tough.
He landed in hot water during what he now calls his wild days. Too many fights. Too much drinking. Still, he managed to stay between the lines enough to get to Hanover College, graduate and go on to build a successful life and career – by any standards – although you would be hard-pressed to get him to say that.
"I haven't got this stuff by my own hands," he said. "The whole path of getting here, I had more ambition than brains."
Clore's done a bit of everything. At one point he owned a restaurant / bar. He sold Amway. He hustled. He built a life. He slipped. He overcame. Slipped again. Kept going.
His story of success, like so many people who do well, was not a straight uphill rise.
At one point he was the vice president of a bank. Later he bought an insurance agency. That's what he does today. The Clore Insurance Group has locations in Carmel, Crawfordsville and Brazil. By any definition he's a success. But it all fell apart before it really got going.
"I lost a wife, a kidney, custody of my little girl and all my employees," he said, explaining a divorce and a bout with cancer. All of that happened in the span of a few months. "I spent a lot of time on my knees praying. The Lord sent me angels. I would not have survived without them."
It made all the difference.
"That whole experience was a turning point for me," he says now. "If you get knocked on your ass often enough, even the slowest person will figure it out."
He did.
"Fifty-six is different than 36," he explains. "At 36 my head was down and I was just working hard and going forward. I still have a lot to get done (today). We're growing, and that's good. But now I think more about how I can make this a sustainable organization for the people who have put faith in me. We work hard to find ways to give our people more security. We're big on time off, on family. Everyone remembers experiences, not necessarily money."
Clore looks happy. He is married to a girl he went to high school with and has a grown son Cole and a daughter Kinley who is a fifth-grader at Carmel Elementary. Cole is off to a good start in his career and Kinley is a budding young tennis player and cheerleader.
Meanwhile, their dad is doing anything but sitting back on his laurels.
"The challenge is always that the business will outgrow your acumen," he said. "We all run that risk. I still have a lot to learn. If you line up my failures against my successes, there'd be a lot more failures."
You can spend hours talking to the man who has crafted a success story in life as well as business, but the one thing you won't hear much about is his ego.
"No one in my business is allowed to call me boss. We're all in this together. I feel like I owe them my service.
"For some backwoods insurance agency in Cornfield, Indiana we haven't done too shabby."
Not too shabby indeed.
-Two cents, which is about how much Timmons said his columns are worth, appears periodically in The Times. Timmons is the chief executive officer of Sagamore News Media, the company that owns The Noblesville Times. He is also a proud Noblesville High School graduate and can be contacted at ttimmons@thetimes24-7.com.