Noblesville Annual Easter Egg Hunt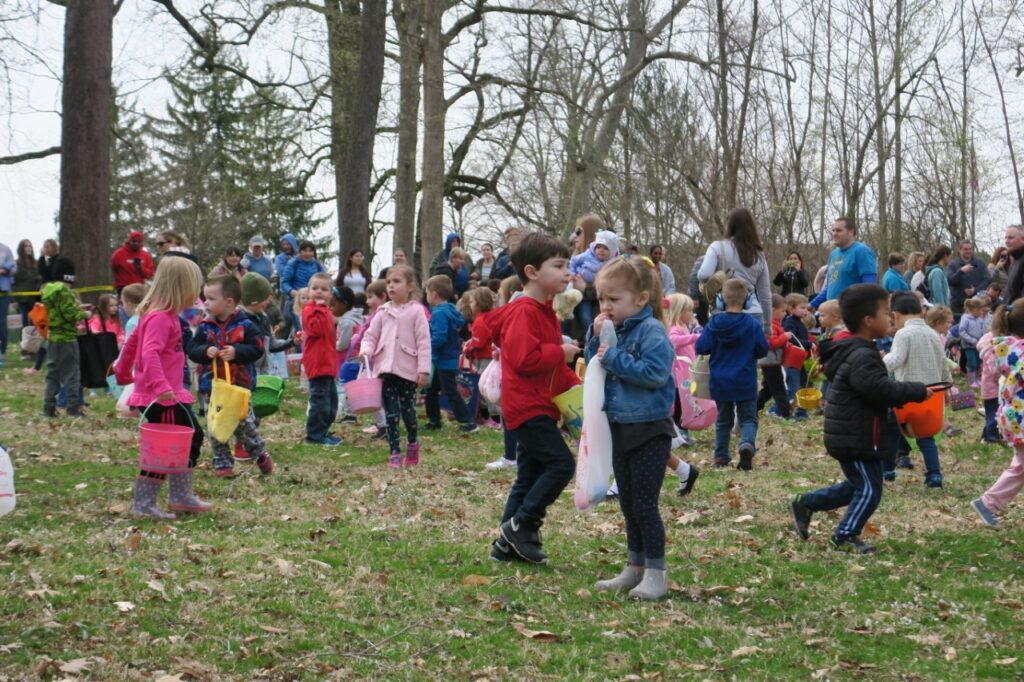 The Noblesville Parks and Recreation Department and Hare Chevrolet are egg-cited to announce the return of the free Easter Egg Hunt on Saturday, April 1 at Forest Park. The festivities will be held at Shelter 5 and begin at 10 a.m., with the egg hunt starting promptly at 11 a.m.
Activities at Shelter 5 include bounce houses, a DJ, and vehicle tours from the Noblesville Fire Department and Noblesville Police Department. The Easter Bunny also will make a special appearance at the event.
The Egg Hunt includes three age groups for children 3-10 years old (3-4, 5-6 and 7-10). Children ages 2 and younger are invited to stop by the Parks and Recreation tent, where toddler-related activity bags will be handed out to the first 50 kids.
No registration is required to participate.
Prior to the event, the Noblesville Kiwanis Sunrisers will host a pancake breakfast in conjunction with the Easter Egg Hunt at the Forest Park Inn from 8 to 10:30 a.m. The menu will consist of pancakes, sausage, juice, coffee and milk. There is a $5 charge for the breakfast and all proceeds will go to a local charity.