Squirrels, Bigfoot And No Shushing. Is This The School Library You Remember?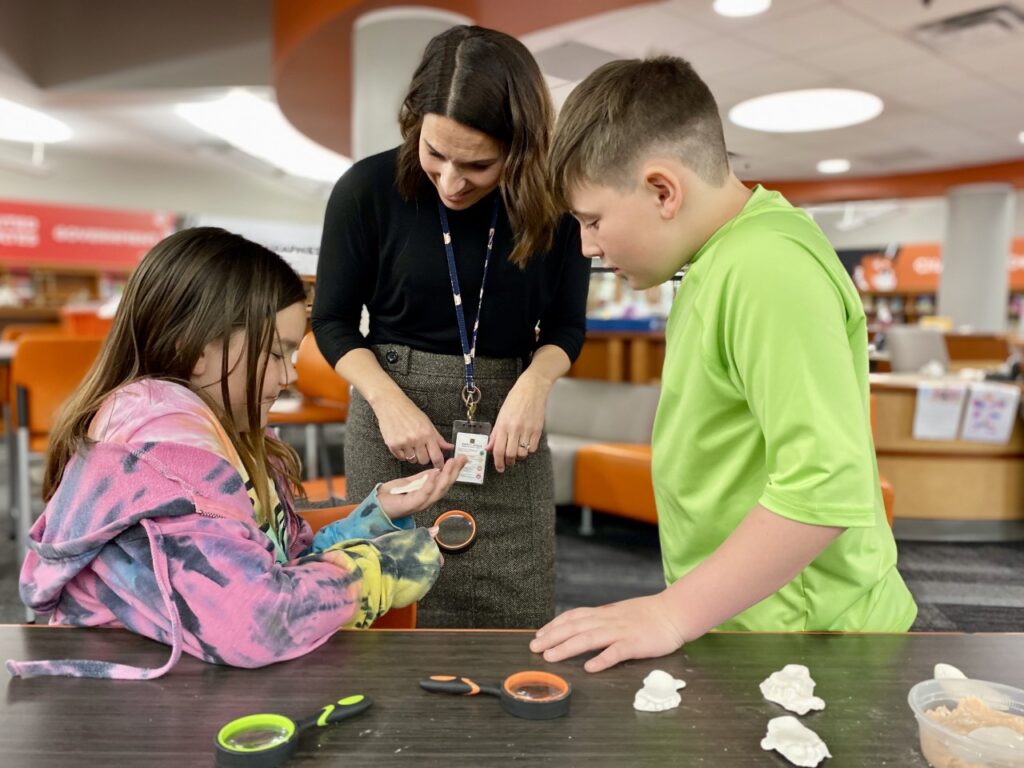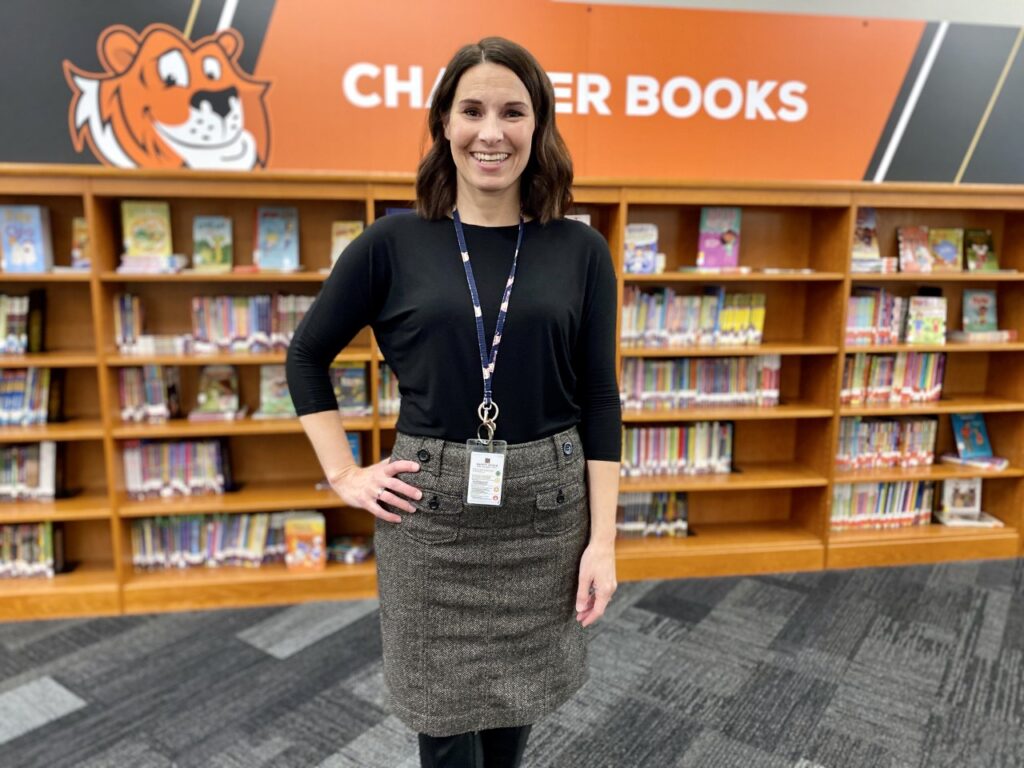 Hidden clues. A wonder box to explore. Passionate debates. Microscopes and flashlights. Does this sound like the school library you remember? Talking is encouraged in today's Noblesville Schools libraries, as they build on classroom learning in engaging ways that students of the past could never have imagined.
Noble Crossing Elementary librarian Taryn Hassler is known as a tornado of creative energy, embodying the belief that when she is all about making learning fun, her students and colleagues will catch the excitement too.
Hassler's library circulates almost 30,000 books a year and students visit as part of their regular school schedule. Some of their library time is spent as one might expect – listening to storybooks read by Hassler and browsing for their own new reads. But that doesn't begin to describe what she has grown her library experience into.
Students in her library pursue hands-on learning and deep thinking through fun topics that are strategically designed to cross multiple academic disciplines and, maybe most importantly, to get students hooked. Last year it was all about squirrels, when a lesson on the historic Hamilton County squirrel stampede grew into a yearlong theme of educational activities not just in the library, but across the whole school.
This year Hassler's focus is on the mystery of Bigfoot. What at first glance might look like just fun and games (and, wow, has she created a lot of fun and games!) in fact allows her students to experience evidence collection, scientific measurement, research, debate, theory analysis, anthropological study, problem solving and media literacy.
And her students, from preschool to fifth grade, can't get enough of it. She brings in Bigfoot expert speakers, partners with local businesses, and organizes Bigfoot family night events. All this supplements her active day-to-day library atmosphere of themed crafts, specialty equipment, featured books, science tables, reading spaces, and nature items found in her wonder box. Students buzz about their library learning throughout their day and can't wait to come back.
With degrees in elementary education and library science, Hassler describes her role as educational "mortar", filling in gaps around the bricks set by teachers in the classroom. Collaborating closely with the other educators in her building is key to ensuring she is aligned with their lessons and supporting their academic objectives. She attributes the success of her approach to the fact that she is often learning alongside her students.
Hassler has already selected Noble Crossing's theme for next school year – a celebration of the local bicentennial with a focus on pioneer days. She will undoubtedly be creating new and exciting learning opportunities that will wow her school community. Because her library is never about shushing and it's not just about Bigfoot. It's about asking big questions, using big imaginations, thinking big ideas, building big skills, and having big fun.