BGCN Grateful for Hare's Support of Youth Sports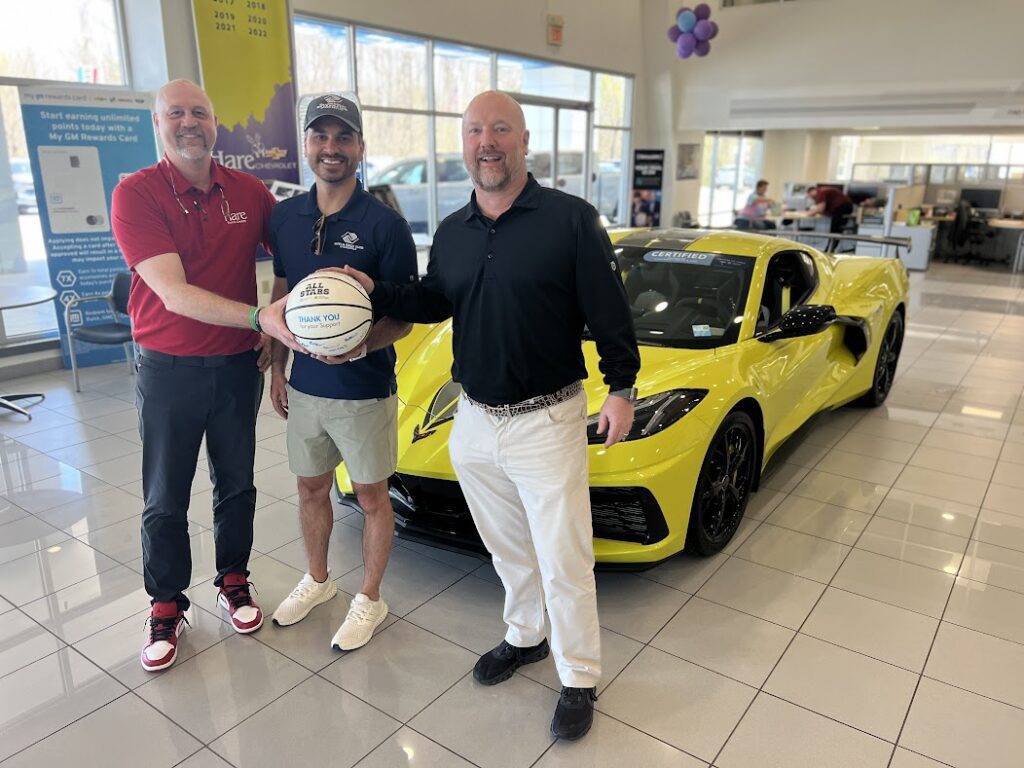 Longstanding partnership of Hare Chevrolet and BGCN benefits local youth.
This week, the Boys & Girls Club of Noblesville presented Hare Chevrolet with a token of appreciation for their generous title sponsorship of the 2022-23 Youth Basketball League. More than 500 youth and teens took part in the Club's basketball and cheerleading leagues that took place December through March.
Pictured L to R accepting a youth-signed basketball are Todd Thurston, Hare Truck Center Sales Manager, Tony Eslamirad, BGCN Community Center Director, and Jason Horack, Hare Chevrolet General Manager.