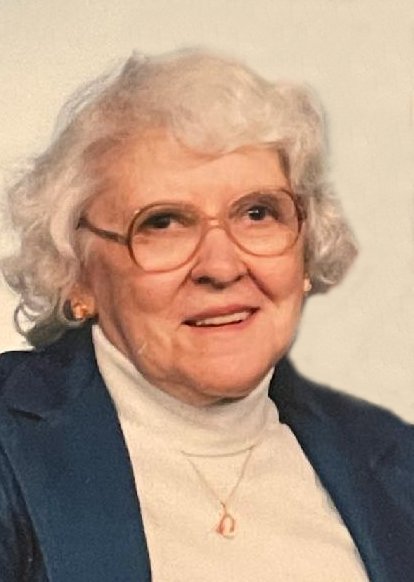 Nov. 24, 1927 – Dec. 7, 2021
Bernice Johnson, 94, Noblesville, passed away on Tuesday, Dec. 7, 2021 at Riverwalk Village in Noblesville.
She was born on Nov. 24, 1927 to John and Mable (Winninghan) Burress in Jellico, Tenn.
Mrs. Johnson was a member of The Church of Jesus Christ of Latter Day Saints. She was also part of the American War Mothers, The United Daughters of the Confederacy, and the Rebekah Lodge. Mrs. Johnson enjoyed reading, knitting and quilting.
Survivors include her son, John (Paula) Johnson; brother, Marion Lewis; eight grandchildren, Mandy, Jeremy, Jeremiah, Ann, Fredrick, Chris, Christina and Christian; 13 great-grandchildren who were respectfully loved and cherished by Grandma; as well as several nieces, nephews, cousins and other extended family.
In addition to her parents, she was preceded in death by her husband, John Franklin Johnson Sr.; and her son, Michael Johnson.
Graveside services will be held at 12 p.m. on Friday, Dec. 10, 2021 at Crownland Cemetery, 1776 Monument Street in Noblesville, with Floyd Mason officiating. Randall & Roberts Funeral Home has been entrusted with care.
Condolences: www.randallroberts.com